Surfside condo collapse: 4 dead, 159 unaccounted for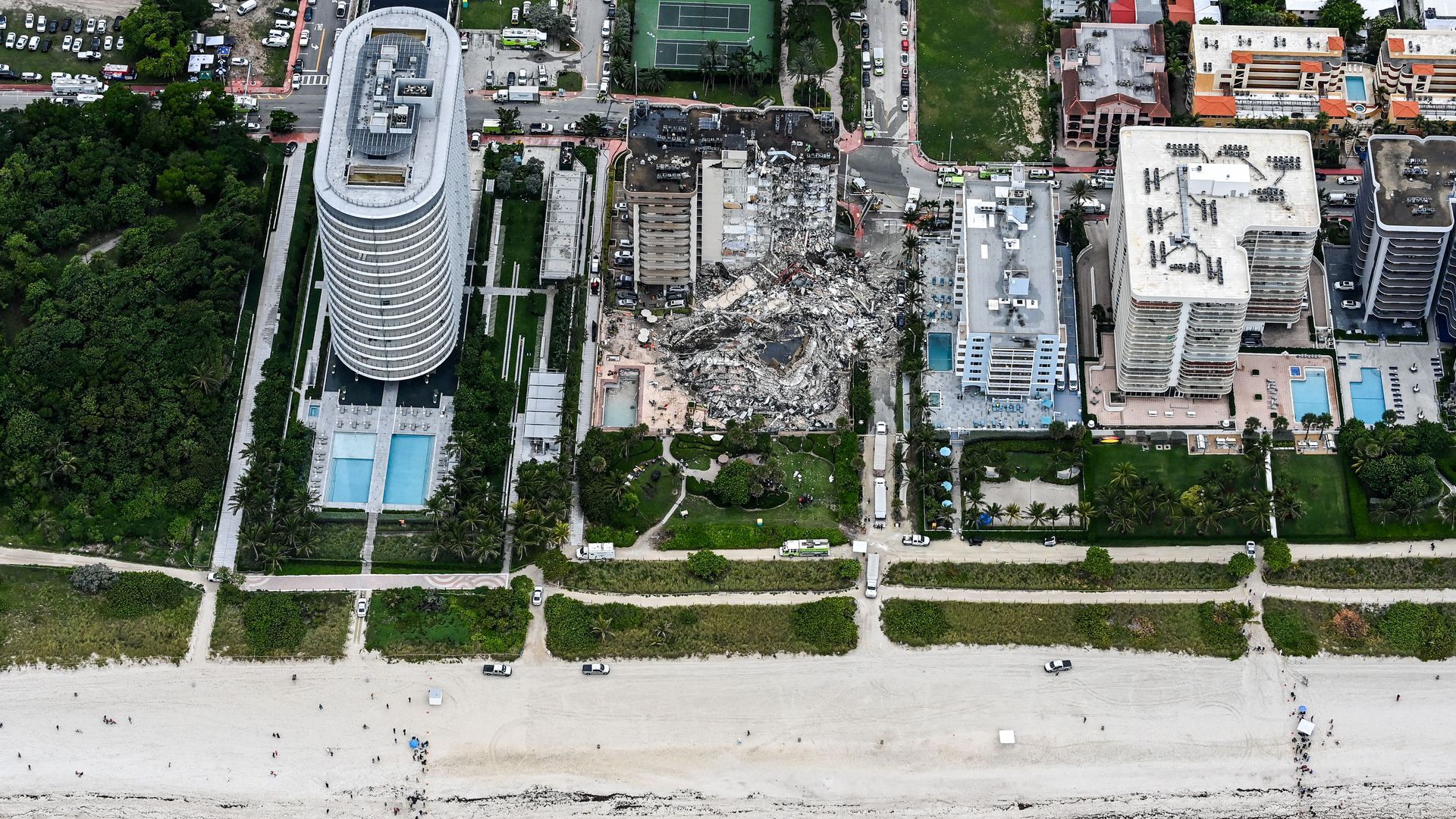 Rescue crews are continuing to search for dozens of people after a 12-story oceanfront condo tower partially collapsed in Surfside, just north of Miami Beach.
The latest: Miami-Dade Mayor Daniella Levine Cava said Friday night that no new survivors have been found. "But through the night we will continue, and God willing, there will be some good news later tonight or in the morning," Cava said.
Four bodies have been pulled from the rubble. The number of people unaccounted for rose to 159 on Friday.

Cava said Friday that rescuers are working with cameras, dogs and sonar equipment as part of their search. "They are in the tunnels, they're in the water, they're on top of the rubble pile," she said.

Also on Friday, the Federal Emergency Management Agency approved emergency aid. The state's Division of Emergency Management has deployed an individual assistance officer and mental health coordinator to assist people impacted by the collapse.
Town officials said at an emergency meeting Friday that they are hiring an independent engineering firm to help assess the beachfront area's structural integrity, the Washington Post reports.
Though the other buildings in the area are so far sound, the town will consider evacuating residents from a "sister building" one block north, per the Post.
President Biden announced Friday afternoon that he spoke with Florida Gov. Ron DeSantis (R). "We sent the best people from FEMA down there," Biden said at a press conference. "We're going to stay with them."
"We really appreciate having the support of the president and the people of Florida," DeSantis said at a press conference Friday. "Really appreciate the president and his administration stepping up to help people who are in need."
At least 31 people are still unaccounted for from six Latin American countries, CNN reports. Emergency visas for family members of victims in the collapse are being approved, and many family members have started to arrive in South Florida, Sen. Marco Rubio tweeted.
The federal government is sending a team of six scientists and engineers from the National Institute of Standards and Technology to investigate the collapse and see if it should trigger a larger investigation into building codes everywhere, per CNN.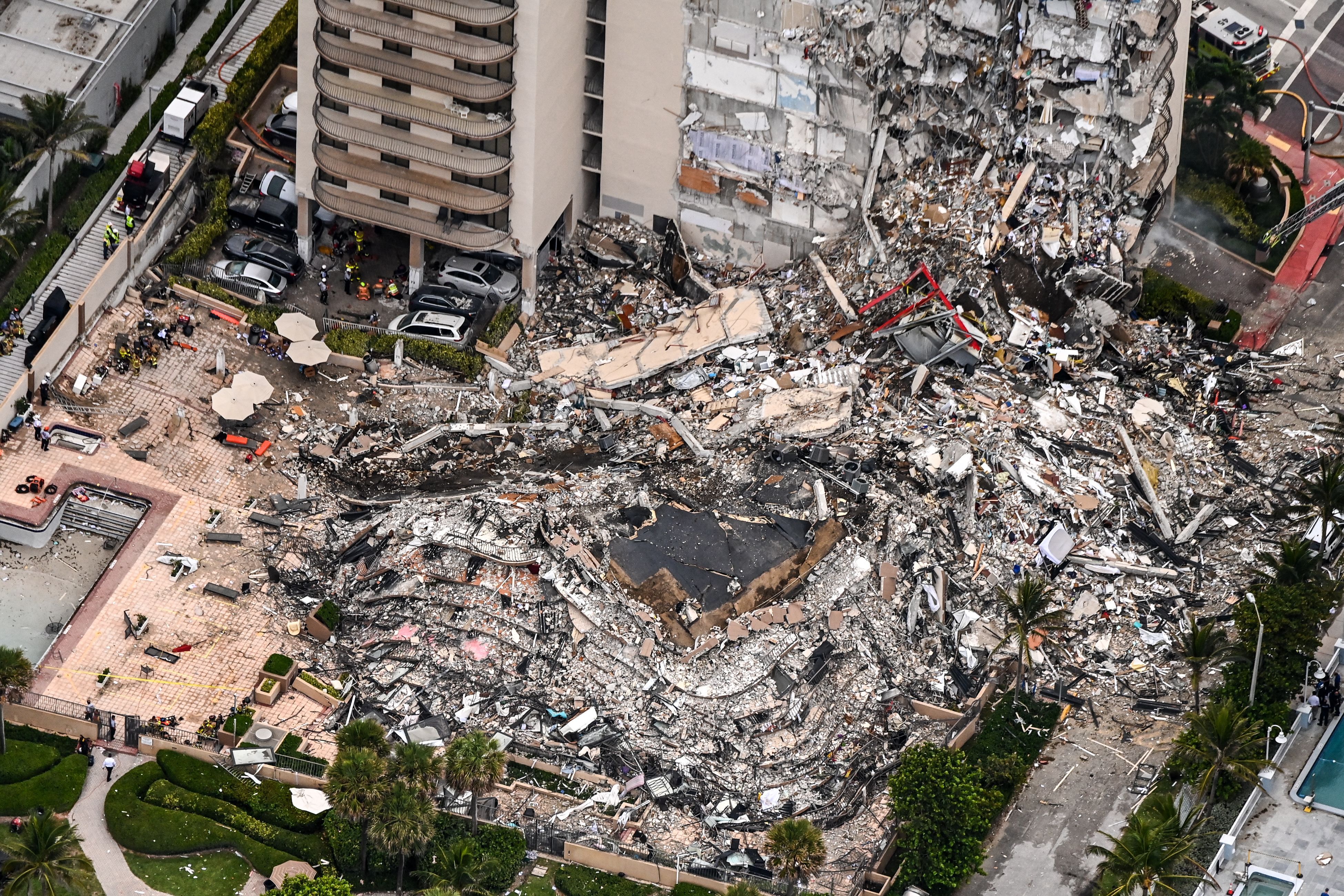 The state of play: About half of the 130 units collapsed. The Champlain Towers South Condo is 40 years old and was completed in 1981, the Miami Herald reported.
Much of the Champlain's beach side sheared off for unknown reasons, pancaking into a pile of concrete and metal 30 feet high.
Brad Sohn Law Firm filed the first lawsuit over the collapse of the building Thursday night, The Hill reports.

The suit seeks $5 million in damages from the Champlain Towers South Condominium Association, claiming the collapse occurred "due to the inadequate protection of both the safety of residents and visitors to the building."
This story is developing. Please check back for updates.
Go deeper