Online reparations revolution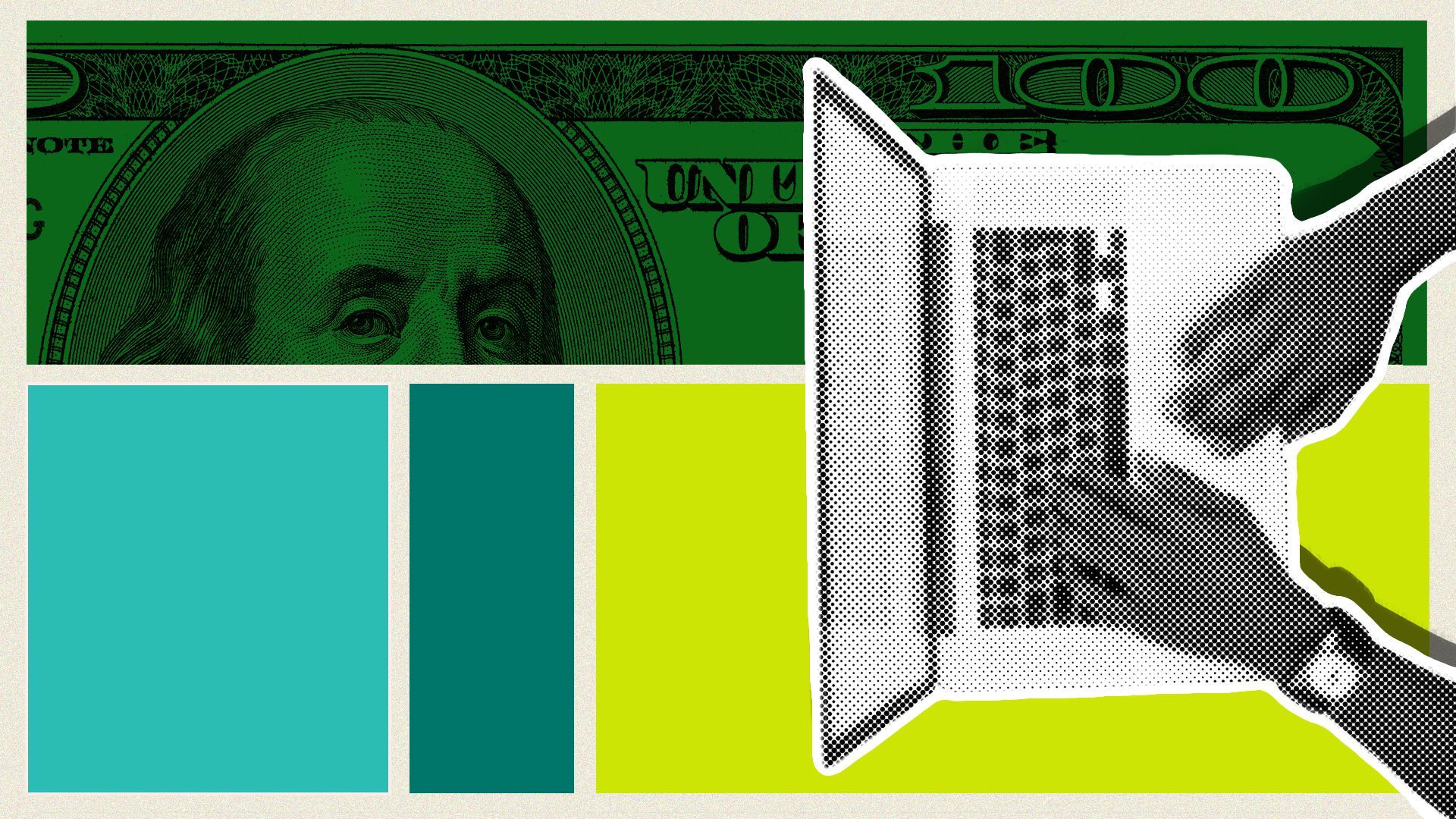 In the absence of broad financial restitution to the descendants of slaves and Black Americans, some people are taking to Twitter to ask for reparations — and transacting through Venmo and Cash App. 
Why it matters: The significant wealth gap in the U.S. between Black and white Americans is the direct result of slavery and systemic racism. Reparations as a potential solution to close that gap is highly divisive, but in motion. 
The police killing of George Floyd and subsequent global social movement, along with the creation of Juneteenth as a federal holiday, has helped propel the conversation online. 
By the numbers: There have been more than 91,000 tweets which mention "cashapp reparations," "venmo reparations," or "venmo cashapp reparations," according to an Axios analysis of data from Keyhole, since the start of the year.
27,500 of those tweets, or 30%, were sent around the first official Juneteenth holiday last weekend. 
Specifically, posts with Cash App and reparations together appeared 12,200 times compared to 8,700 for posts with Venmo and reparations together; and 6,600 when Venmo, Cash App and reparations appeared together.
Peer-to-peer reparations requests also spiked during the Capitol riots on January 6 and the start of Black History Month on February 1 this year.
What they're saying: "Black," "Juneteenth," "need," "people," and "deserve," were words that appeared most frequently within the tweets.
Venmo and Cash App declined or did not respond to Axios' request for data.
Remember: Some of the earliest known calls for reparations date back to the 1670s, when Quakers argued for freed slaves to receive compensation.
State of play: Forms of reparations from the federal government being discussed now include direct cash payments to descendents of former slaves, assisted repatriation programs, affordable housing, free college tuition and student loan forgiveness, small business grants and baby bonds.
What to watch: There is also a global conversation taking place. And here in the U.S. more than a dozen cities and towns around the country have started to organize funds or efforts for reparations, including Evanston, Los Angeles, Denver and Amherst.
The House Judiciary Committee passed a historic vote in April on a bill that would set up a commission to study the effects of slavery and racial discrimination in the U.S., which President Biden has said he supports.
Companies have started to acknowledge their ties to slavery and to work on their own forms of reparations, including Black CEOs who are speaking out about the concept and how it's not enough of a solution on its own.
The bottom line: "While reparations cannot fully undo the psychological and cumulative emotional trauma of severe oppression, they have worked to some degree to help repair lasting socio-economic damage. That, in turn, allows generations to progress and heal to the point where individuals can participate in the economy fully," Janice Bryant Howroyd, founder and CEO of The ActOne Group, told CNBC.
Go deeper:
Go deeper