Microsoft rolls dice on support for Android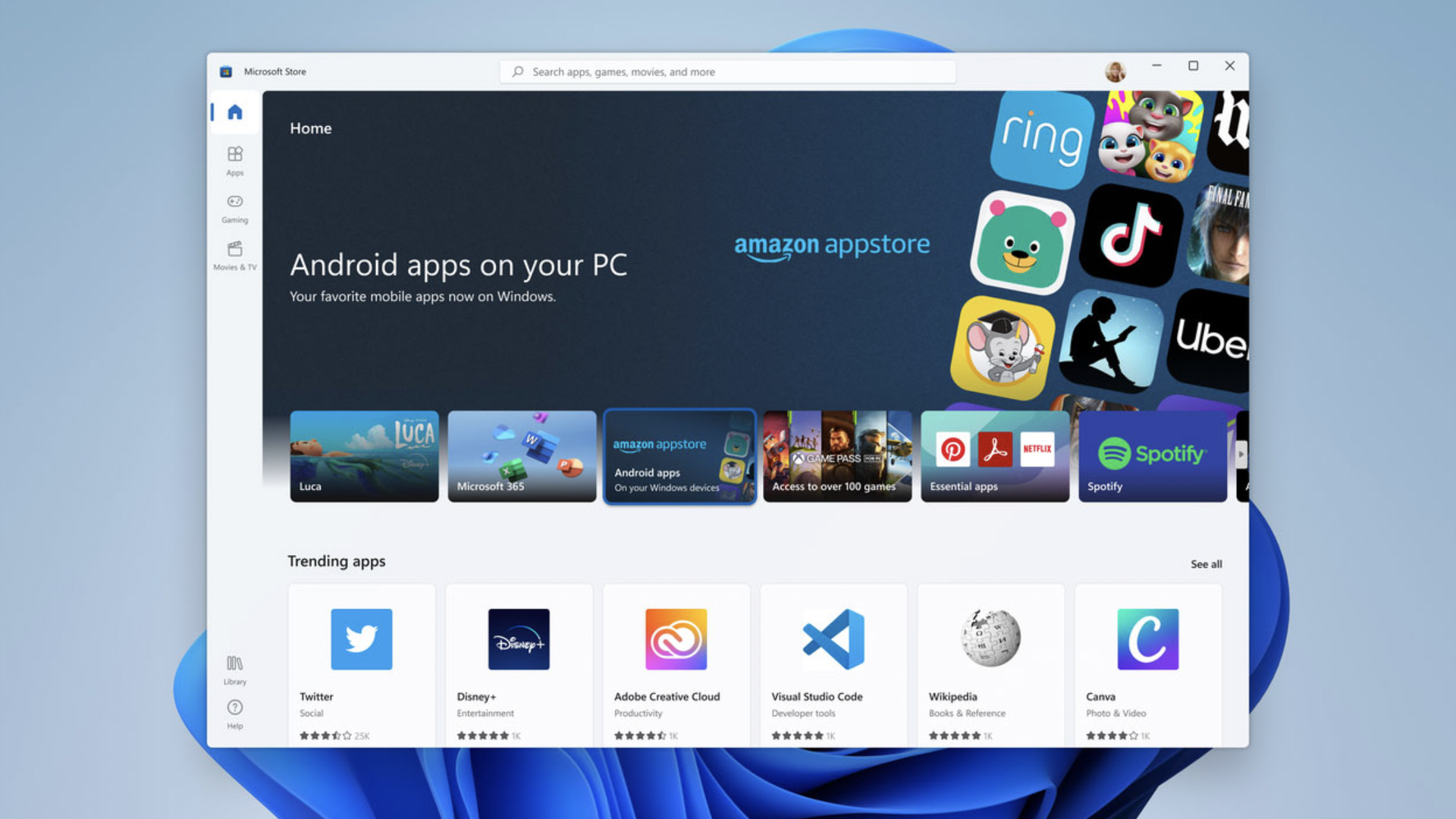 The addition of support for Android apps in Windows 11 represented not only the biggest surprise at Microsoft's Thursday event, but also the biggest risk the company is taking with the new operating system.
Why it matters: The move instantly gives Windows the chance to offer thousands of key apps that prior versions didn't support, bolstering its utility, especially when in tablet mode. However, it also risks giving developers less incentive to create Windows-specific apps.
How it works: Microsoft is working with partners to deliver Android apps on Windows 11 PCs.
Intel is helping on the technical front, while users will obtain the apps through Amazon's App Store.
That means, barring a separate deal, Windows 11 won't run Google's suite of Android apps, including YouTube, Gmail and Google Maps.
Microsoft will also make it easier for users to access web-based apps directly from Windows and has already added support for Linux as well.
Gartner analyst Stephen Kleynhans told Axios that Microsoft has been positioning Windows as the "do everything" OS for some time, a move boosted by the addition of Android.
"One obvious hole was the lack of mobile applications," Kleynhans said. "With this announcement Microsoft can now claim that Windows can run pretty much any application regardless of what platform it was written for (except of course for Apple's platforms)."
Yes, but: In the long term, Microsoft needs not just lots of apps, but also ones that fully take advantage of Windows.
What they're saying: In an interview, longtime Microsoft executive Yusuf Mehdi said, "By having Android apps on the platform, we think that makes Windows that much more relevant."
At the same time, he acknowledged that it will be on Microsoft to convince all developers that Windows is a platform worth writing for. "The onus is on us," he said.
Go deeper: Windows 11 takes aim at Apple and Google
Go deeper