Windows 11 takes aim at Apple and Google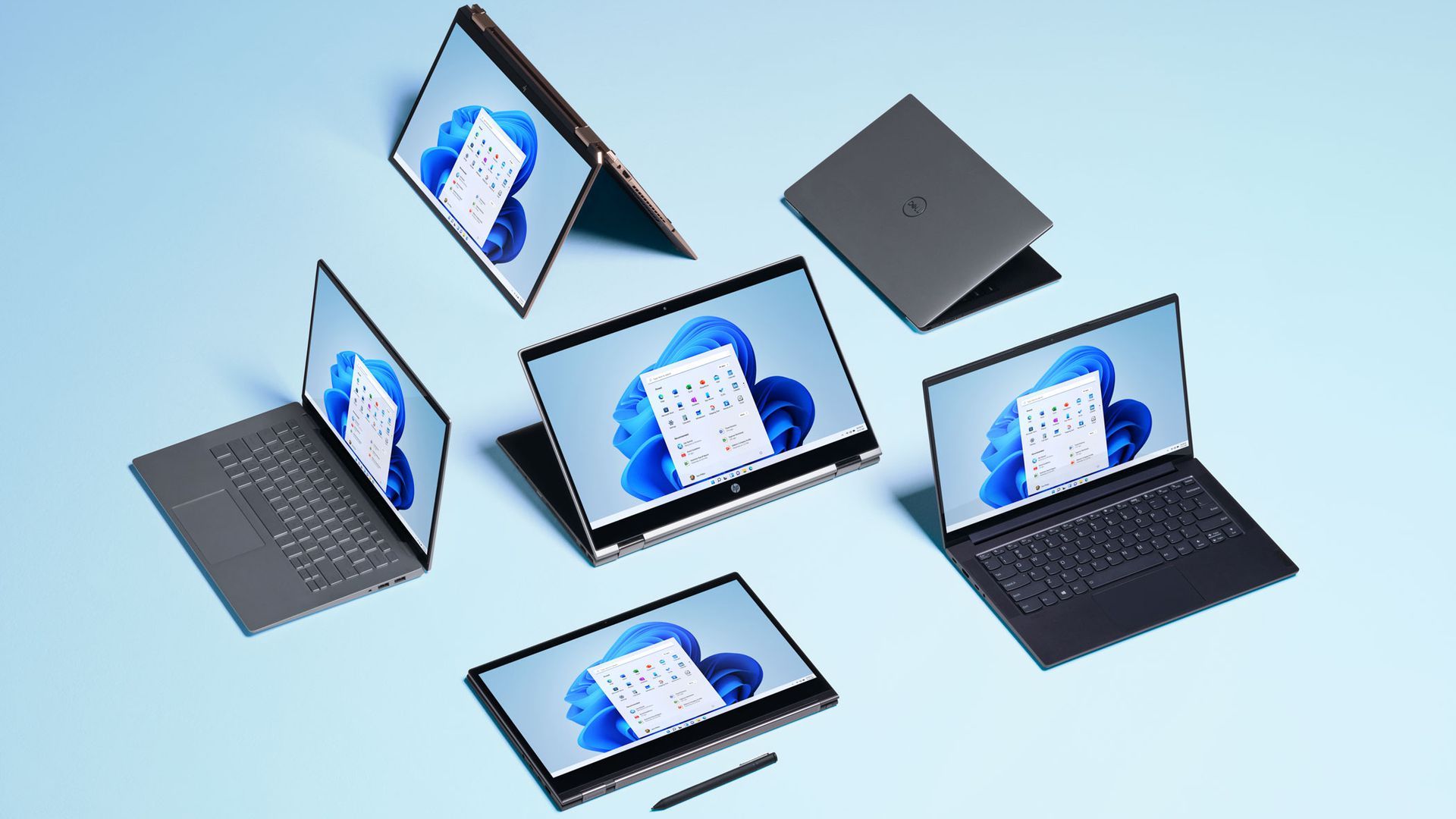 In debuting Windows 11 on Thursday, Microsoft revealed not only a new operating system, but also its sharpest attack yet on the business practices of rivals Google and Apple.
Why it matters: Microsoft still holds the lion's share of the personal computer market. However, it is now trailing in the broader, three-way battle to power all the devices we use to access the internet.
The big picture: Alongside a significant visual revamp, Windows 11 brings a number of business changes that take direct aim at Microsoft's nearest rivals.
With Windows 11, developers can put a wide variety of apps in Microsoft's store, including web apps alongside traditional and modern Windows programs.
Microsoft is reducing its cut from apps that use its payment platform from 30% to 15%, expanding on a prior move to cut fees on games sold through the store.
Those that want to use their own payment system can do so and pay nothing to Microsoft.
Windows 11 will also support Android apps via Amazon's App Store.
Between the lines: The moves are designed primarily to appeal to developers, but could also increase pressure on rivals to lower their App Store fees.
CEO Satya Nadella told Axios last month that he wanted to see lower App Store fees in general and hinted that the next version of Windows would up the pressure on that front.
Regulators around the globe have also been investigating Apple and Google's App Store policies and practices, while "Fortnite" developer Epic is suing both companies in an effort to force them to allow rival in-app purchase mechanisms.
What they're saying: Nadella drew a sharp contrast between Microsoft and rivals in his closing remarks Thursday, although he did so in his typically non-confrontational style.
"Windows has always stood for sovereignty for creators and agency for consumers, and with Windows 11 we have a renewed sense of Windows' role in the world," Nadella said.
Yes, but: Critics were quick to point out that Windows 11 bundles in the video and text features from Teams.
The bundling of additional features into Windows was at the heart of the government's epic antitrust case against Microsoft two decades ago.
The company has largely avoided antitrust scrutiny in recent years, but critics and rivals may use this to try to make sure that Microsoft isn't left out of new legislation.
Although Microsoft isn't bundling all of Teams into Windows, the move is unlikely to sit well with companies such as Slack and Zoom.
My thought bubble: The platforms that Microsoft competes with, including Mac, iOS and Android, already bundle far more features and services with their operating systems than Microsoft does. Windows also puts competing apps on a far more level playing field.
Go deeper: Microsoft rolls dice on support for Android
Go deeper