Prices continued to rise in May, but inflation showed slight cooling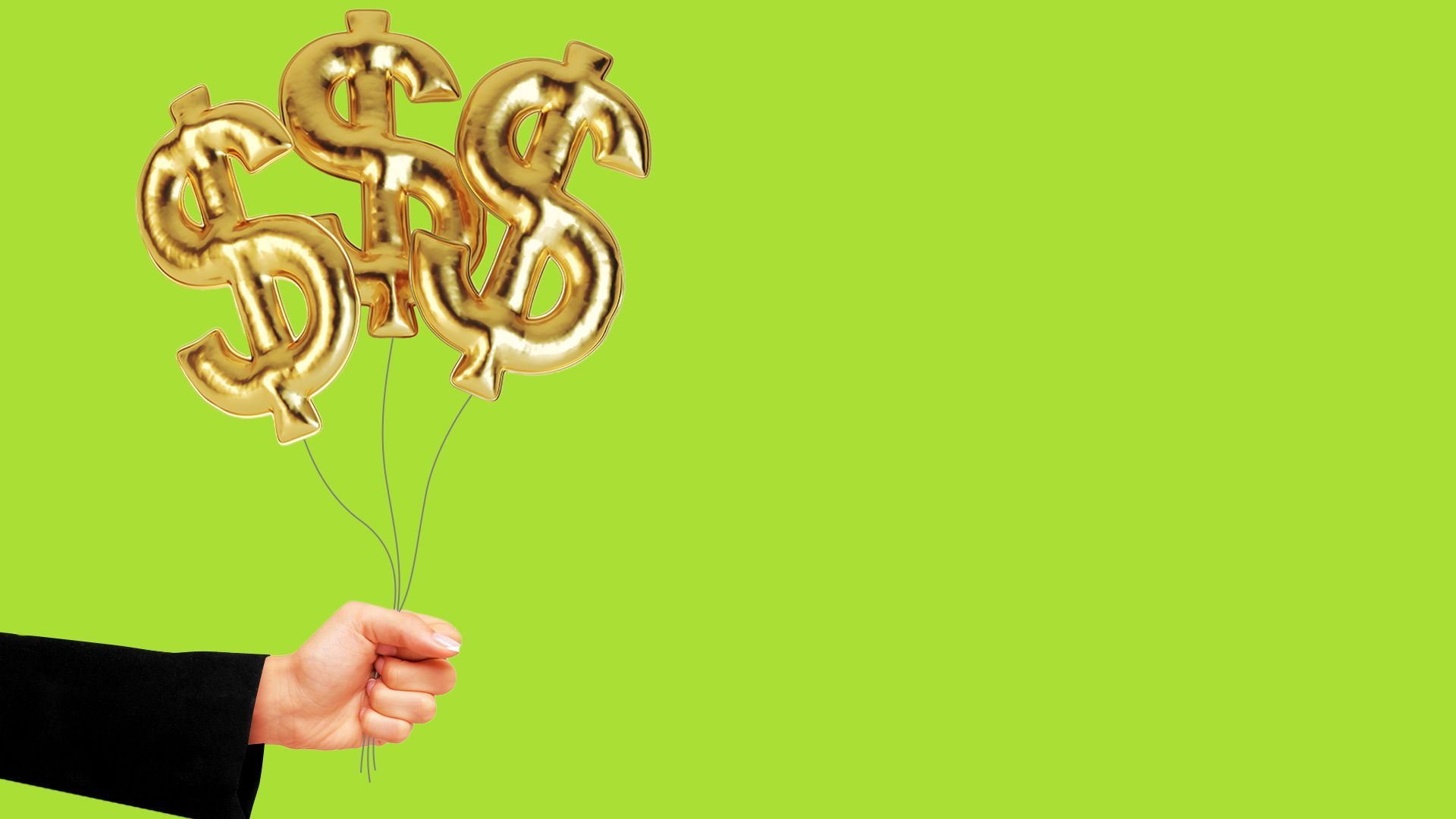 The price of goods and services grew 0.5% in May, slightly slower than the expected 0.6%, according to the core personal consumption expenditures (PCE) price index released Friday morning.
Why it matters: May's monthly reading shows a deceleration in the Fed's preferred measurement for inflation, from 0.7% in April. This, as the economy reopens, follows the directional trend of the latest consumer price index, which slowed from 0.8% to 0.6% from April to May.
Year-on-year, prices grew 3.4%, in line with expectations.
What they're saying: In all of the current readings on inflation (CPI, PPI, and PCE), it's the month-over-month number that should be focused on versus the yearly comparison — which is largely irrelevant as inflation "fell through a trapdoor last year in March to June," Art Hogan, Chief Market Strategist at National Securities, tells Axios.
The big picture: The pace of inflation, which isn't always and necessarily bad, is top of mind for companies and consumers. Close to 200 companies in the S&P 500 talked about inflation during first-quarter earnings calls, and 77% of Americans are worried about it being too high. 
What to watch: Inflation is one of investors' top fears for the rest of the year.
Fed chair Jerome Powell acknowledged last week that inflation has been higher than expected and revised the central bank's core PCE inflation forecast to 3.0% for the year, up from 2.2%. The overall inflation forecast was revised to rise to 3.4% for the year, up from 2.4%.
Go deeper