Democrats plot filibuster workarounds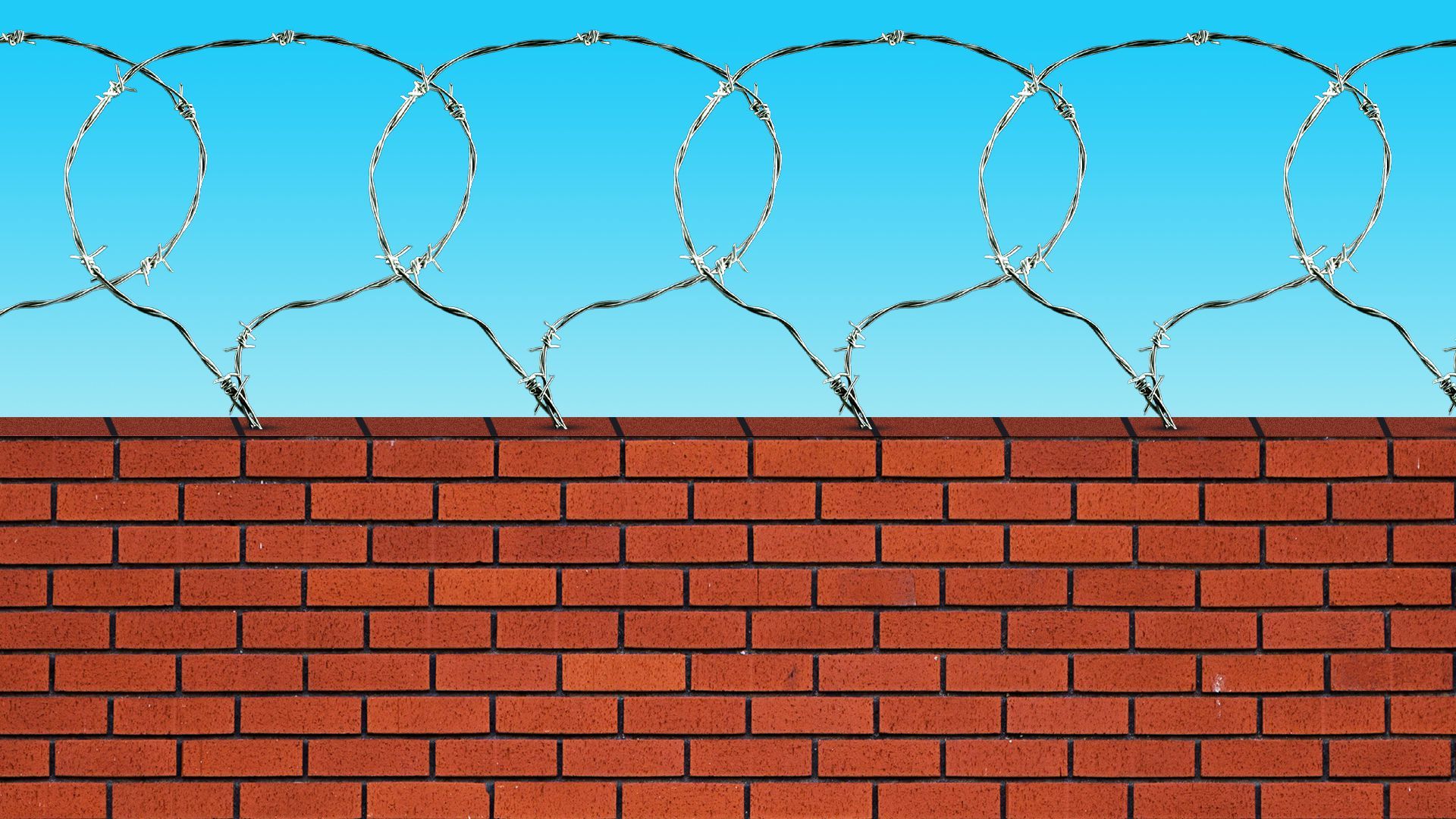 Several Democratic lawmakers are moving away from calls to eliminate the filibuster while privately discussing alternatives to bypass it, Axios has learned.
Why it matters: These talks have ramped up in earnest following the Republicans' move Tuesday to block a measure to protect and expand voting rights.
It's a shift born of necessity: Democrats increasingly concede that an effort to fully eliminate the filibuster will fail in the current makeup of their own caucus.
Sens. Joe Manchin (D-W.Va.) and Kyrsten Sinema (D-Ariz.) have repeatedly made clear they will not vote to get rid of the rule.
But several senators tell Axios the fate of the voting bill foreshadows a continued obstruction of the majority's agenda if they don't find a workaround to the Senate's 60-vote threshold.
What they're saying: "This will happen on minimum wage, it will happen on gun safety, it's likely to happen on immigration reform, it could happen on the Equality Act," said Sen. Tim Kaine (D-Va.).
"My expectation is, we'll finish the week, people will be out at Fourth of July recess, they'll be thinking about what this means not just for voting or for democracy more generally, but also for the likelihood that this is going to happen a lot in the next year and a half or for the rest of Biden's presidency."
"I think after we contemplate the alternatives, just saying, 'We have the majority but sorry we can't do it' — I just don't think that's going to be the answer," he said.
Kaine sees "a lot of different" alternatives, including more creative use of the budget reconciliation process to accomplish more with 51 votes, adjusting the threshold or rules governing how the filibuster works.
Sen. Elizabeth Warren (D-Mass.) tells Axios: "We've got step one, all of the Democrats agree on the (voting rights) bill. Next step is how to solve the filibuster problem."
Sen. Ben Cardin (D-Md.) says the modern use of the filibuster has encouraged abuse by individual senators, and that "a lot of senators on both sides of the aisle would like to see that limited."
What's next: Senators broke Thursday for a two-week recess around the July 4th holiday. Expect these machinations to ramp up once they return.
The other side: Democrats could have a tougher time arguing the need for change, now that President Biden has given his stamp of approval to striking an infrastructure deal with a bipartisan group of senators.
Go deeper