Biden signs Pulse nightclub national memorial bill into law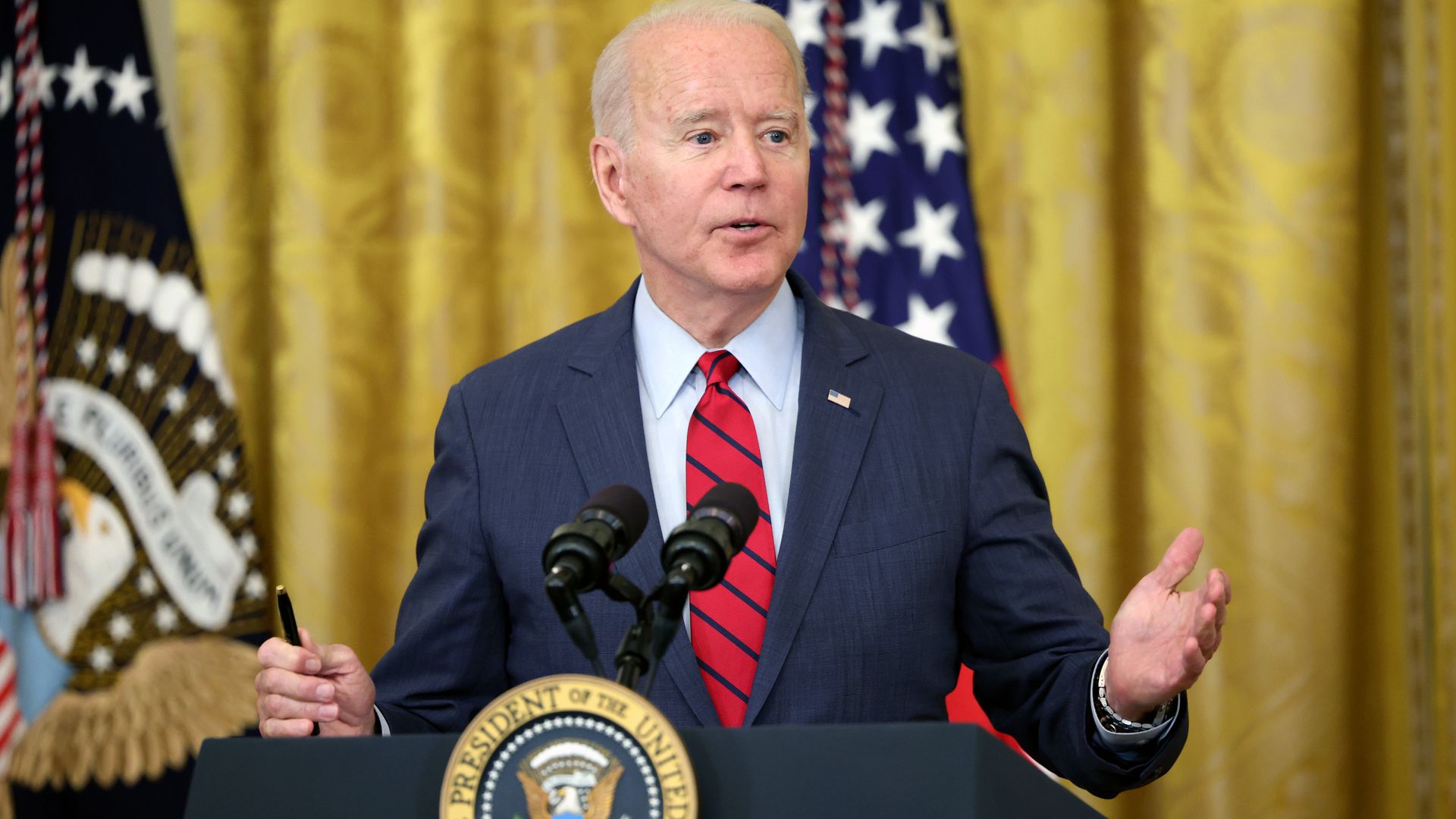 President Biden signed legislation on Friday designating the Pulse nightclub a national memorial.
Why it matters: The 2016 mass shooting at the Orlando, Florida gay club that left 49 people dead and more than 50 people injured is one of the deadliest attacks in modern American history.
Earlier this month, on the fifth anniversary of the shooting, Biden called Pulse "hallowed ground," and noted that the shooting was particularly devastating for members of the LGBTQ community.
Survivors of the shooting and victims' families attended the signing ceremony at the White House.
The bill to designate the nightclub as a national memorial passed the Senate on June 9, three days before the fifth anniversary of the shooting.
What they're saying: "A place of acceptance and joy became a place of unspeakable pain and loss, and we'll never fully recover, but we'll remember," Biden said.
It should be a "shrine in perpetuity literally a monument to a loss that occurred there, and an absolute determination that we're going to deal with this every single solitary day and make sure that we're not in a position to see this happen again," the president said.
"May no president have to sign another monument like this," he added.
The big picture: Biden signed the legislation in the final days of Pride month.
Zoom out: The Pulse nightclub law is part of an effort to build a permanent memorial at the site to include a reflecting pool, an open-air museum and an education center with gardens and a public plaza.
The project is estimated to cost $45 million but no federal funds can be used to establish the memorial.
Go deeper