White House, bipartisan group agree on infrastructure framework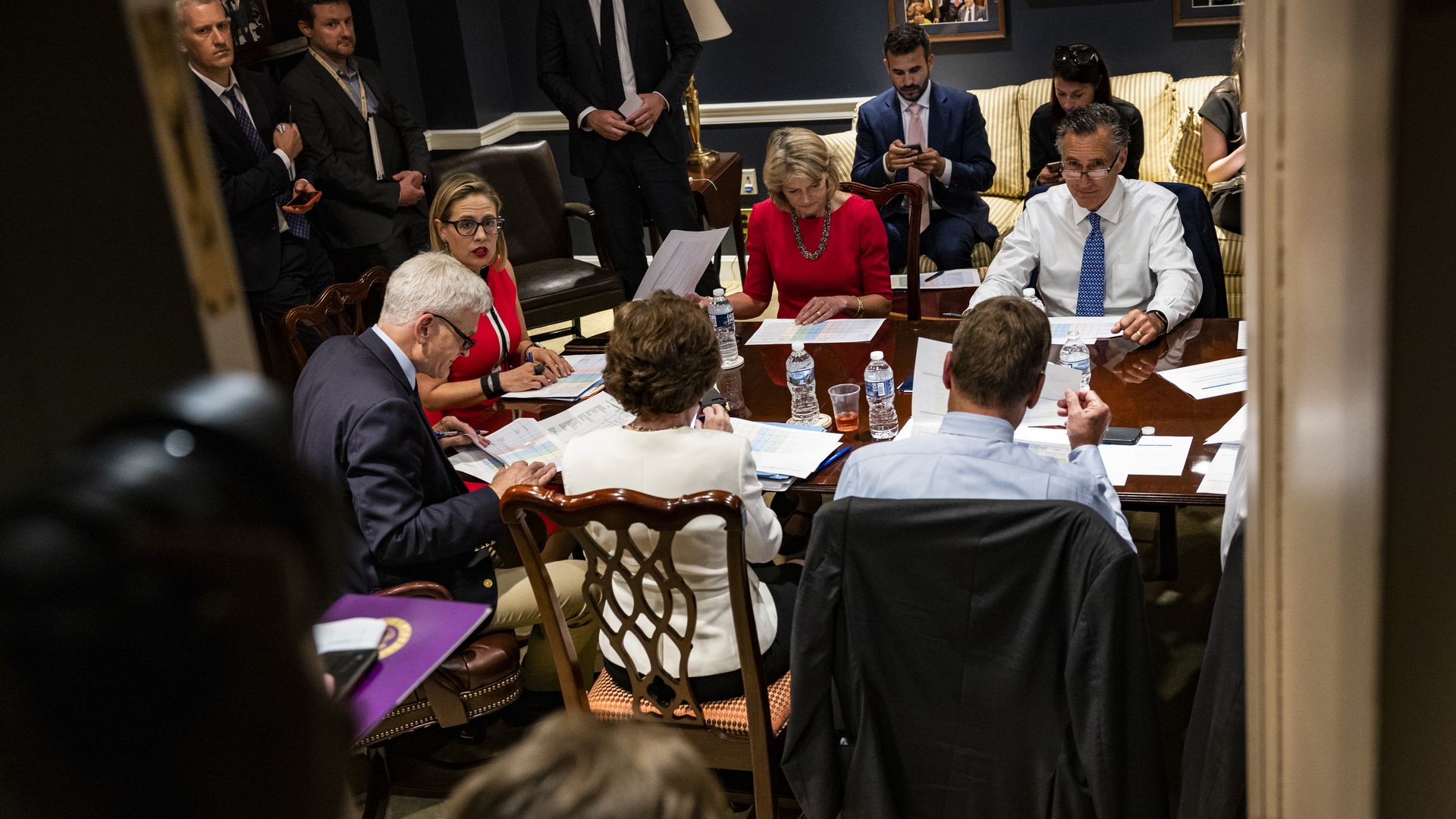 The White House and a bipartisan group of senators struck a tentative deal on Wednesday for the framework of a roughly $1.2 trillion infrastructure package, Senate aides familiar with the negotiations told Axios.
What's next: The Senate group will brief President Biden at the White House on Thursday, though some details still need to be ironed out, the aides said.
The tentative agreement comes after a series of meetings on Capitol Hill this week between the Senate group and White House Counselor Steve Ricchetti, National Economic Council Director Brian Deese and Legislative Affairs Director Louisa Terrell.
By the numbers:
$1.2 trillion over eight years, or $974 billion over five years
$559 billion in new spending
Package is fully paid-for
What they're saying: "White House senior staff had two productive meetings today with the bipartisan group of senators who have been negotiating about infrastructure," White House press secretary Jen Psaki said in a statement.
"The group made progress toward an outline of a potential agreement, and the president has invited the group to come to the White House (Thursday) to discuss this in-person."
"There's a framework of agreement on a bipartisan infrastructure package," Sen. Susan Collins (R-Maine) told reporters as she left the meeting Wednesday night.
"Republicans and Democrats have come together along with the White House, we've agreed on the framework and we're going to be heading to the White tomorrow," Sen. Mitt Romney (R-Utah) told CNN's Manu Raju.
Go deeper