Sen. Sheldon Whitehouse under scrutiny for elite club affiliations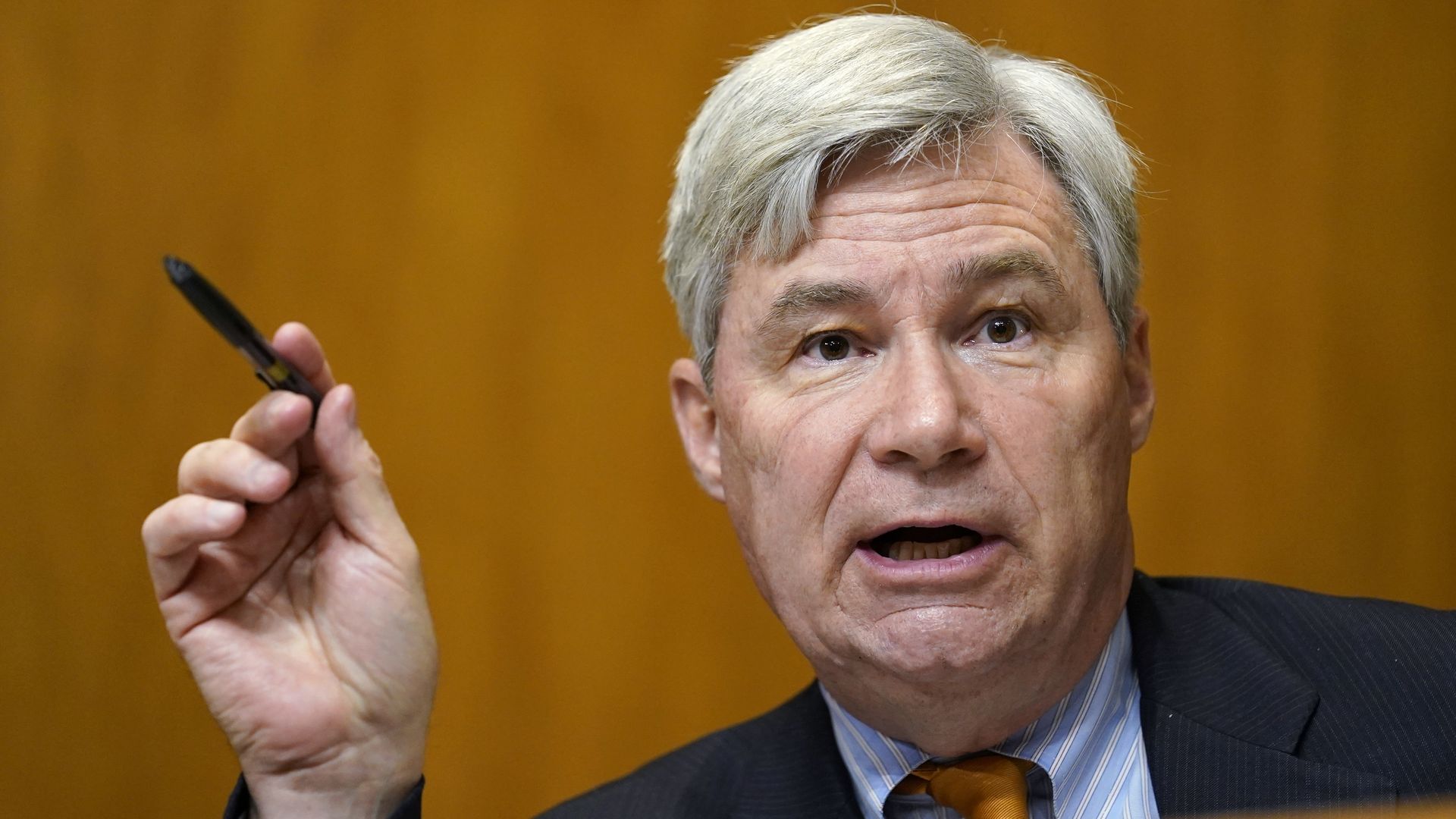 Sen. Sheldon Whitehouse (D-R.I.) said in a statement Wednesday that he is a member of an exclusive Rhode Island sailing club that lacks diversity.
Why it matters: Whitehouse has repeatedly spoken out against systemic racism and come under scrutiny this week for his family's affiliation with elite clubs. This is the second such club accused of lacking diversity that the senator has been linked to in recent days
Whitehouse on Monday defended his family's participation in the private Bailey's Beach Club, which was reported to only have white members. Both the senator and the club deny this allegation, but GoLocalProv.com is standing by its report.
Whitehouse said in a statement Wednesday that the matter made him reflect on his affiliations and that while the sailing club "does not have exclusionary rules for membership, it does lack diversity."
"Failing to address the sailing club's lack of diversity is squarely on me, and something for which I am sorry. I commit to working with the club and the community to build a more inclusive membership and to better connect with the local community."
Driving the news: Bailey's Beach Club, officially titled the Spouting Rock Beach Association, called GoLocalProv.com's report on its diversity "inaccurate and false" in a statement to news outlets Wednesday, none of which provided statistics on its non-white members.
But Josh Fenton, GoLocalProv.com's CEO and co-founder, stands by the news outlet's reporting, pointing to the long history of wealthy families who've been members of the club, going back to the Vanderbilts, along with the club's wedding pages.
Fenton noted to Axios that when GoLocalProv.com asked Whitehouse whether the club had any minority members, the senator said: "I think the people who are running the place are still working on that and I am sorry it hasn't."
Fenton said GoLocalProv.com carefully reported what Whitehouse said. "I am sure that it is embarrassing for him, his family, and the club that it is being exposed, but this club is one of the most exclusionary clubs in America and it has for over a century excluded racial minorities," the local news outlet's founder added.
What's new: Whitehouse said Wednesday he "wasn't prepared for the question" from the journalist and "made the mistake of accepting her premise."
He added that the club assured him "the assertion was wrong, there is diversity in the membership and there are non-white club members" and that improving diversity was a "priority and an active task for the club's new board."
Axios' requested further comment from Whitehouse and the club on the precise number of members who are not white. A spokesperson for Whitehouse said this was a matter for the club, which did not immediately respond to a question for comment.
Go deeper