Jesse Jackson and Bishop Barber arrested at filibuster protest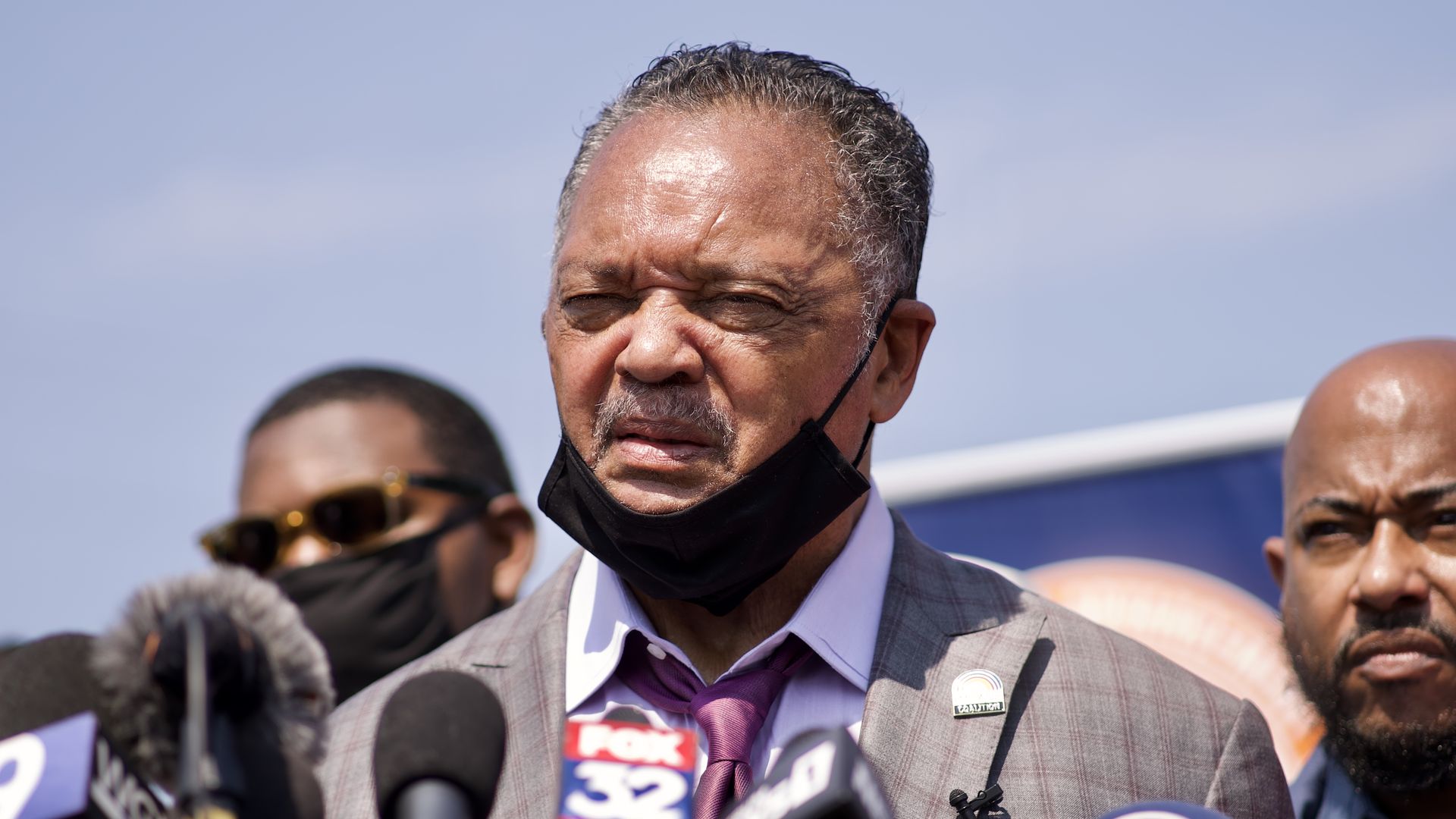 Rev. Jesse Jackson and Bishop William Barber were among a group of civil rights leaders arrested outside the Senate during a protest calling for the filibuster's abolition on Wednesday.
Driving the news: The demonstration also called on senators to pass a sweeping voting rights bill that was blocked in the Senate on Tuesday, which was co-sponsored by every Democratic senator except for Sen. Joe Manchin (D-W.Va.).
Jackson and Barber were among some 20 protesters arrested for crowding or obstructing, Capitol Police said, per Fox 5.
Just before the arrests, Barber and other demonstrators unrolled a sign that read: "Manchin, stop hurting West Virginia: Stop the filibuster," the Religion News Service reports.
What they're saying: Both Barber and Jackson addressed their impending arrests as a necessity for change at the protest.
Jackson noted that "we come not as an insurrection group, but as a resurrection group" and "today we must fill up the jails ... if you call yourself a child of God, you oughta act like it sometimes," per RNS.
Barber added: "It took this to win it, it's going to take this to keep it."
Go deeper