Bush 43 alumni's Hamilton Place Strategies sells to PE firm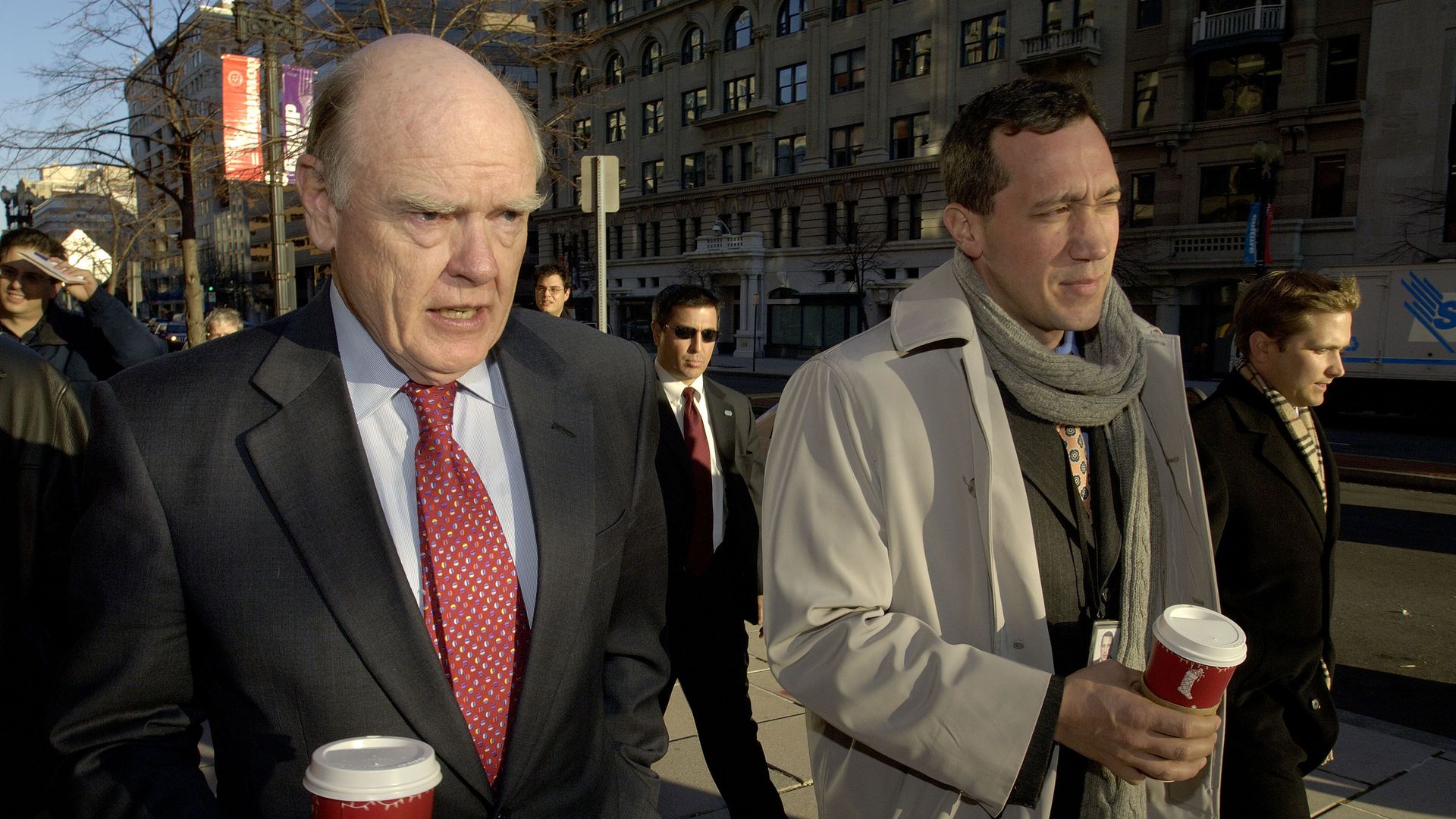 Hamilton Place Strategies, which was founded by Bush 43 alumni and became one of D.C.'s most innovative public-affairs firms, has sold a majority stake to a private-equity firm in Charlotte, sources tell me.
Why it matters: Hamilton Place shook up the Washington model by pioneering "analytical public affairs" — think The Upshot or FiveThirtyEight for reputation management.
The founders — Tony Fratto, Matt McDonald and Stuart Siciliano — worked together in President George W. Bush's White House, and since have added Democrats, including partner Stacy Kerr.
Named for the street next to the Treasury Department, Hamilton Place specialized in the financial sector when it opened in 2009.
In case you missed it: The firm's media-monitoring arm — Flag Media Analytics — professionalized and productized the rapid-response and war-room tactics of the Bush-Cheney '04 re-election campaign.
HPS, with 50+ employees, sold to the PE firm Falfurrias Capital Partners.
HPS will now offer services in partnership with an earlier FCP acquisition in Washington — Ballast Research, formerly part of National Journal.
FCP senior adviser Beth Comstock will sit on the new entity's board.
Go deeper