Canada First Nation finds mass grave at another school site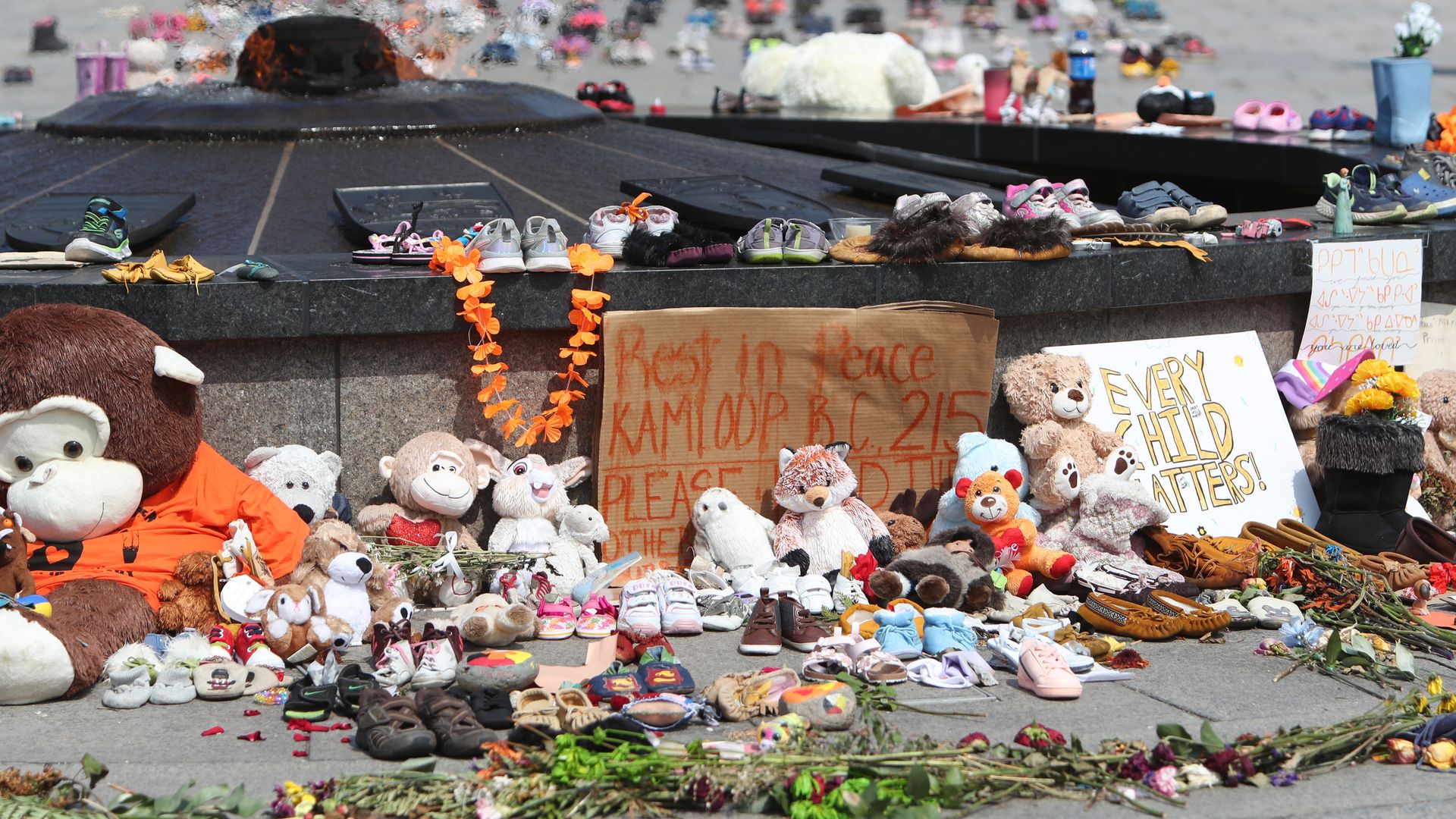 A First Nation in Canada said Wednesday "hundreds" of unmarked graves have been discovered at the site of a former residential school in the prairie province of Saskatchewan.
Of note: The Cowessess First Nation said in a statement the number of graves found are "the most significantly substantial to date in Canada" — suggesting it's more than the remains of 215 Indigenous children discovered last month at a former residential school site in Kamloops, British Columbia.
The big picture: Many of the roughly 150,000 children from 1883 to 1996 forced to "assimilate" into white Canadian society by attending the schools — mostly run by Catholic missionaries — faced neglect and abuse in what Canada's Truth and Reconciliation Commission determined in 2015 was a "cultural genocide."
A commission report said some 3,200 children had died at the school sites, and Indigenous leaders have called for the Catholic Church to apologize. Pope Francis has said he's saddened by the graves find, but he hasn't apologized.
Details: The Cowessess First Nation said in its statement to news outlets that it made the "horrific and shocking discovery of hundreds of unmarked graves at the site of the former Marieval Indian Residential School," which was in operation from 1899 to 1997.
The Catholic Church ran the school until 1979, when the Canadian government took over its administration.
The Cowessess First Nation said it would give more detail of the discovery at a news conference on Thursday.
What they're saying: Assembly of First Nations national chief Perry Bellegarde said in a statement that the latest find "is absolutely tragic, but not surprising."
"I urge all Canadians to stand with First Nations in this extremely difficult and emotional time," Bellegarde said.
What to watch: Prime Minister Justin Trudeau said earlier this month Canada's government would help Indigenous leaders who requested assistance in searching for more mass graves.
Go deeper