Scoop: Border Democrats want migrants vaccinated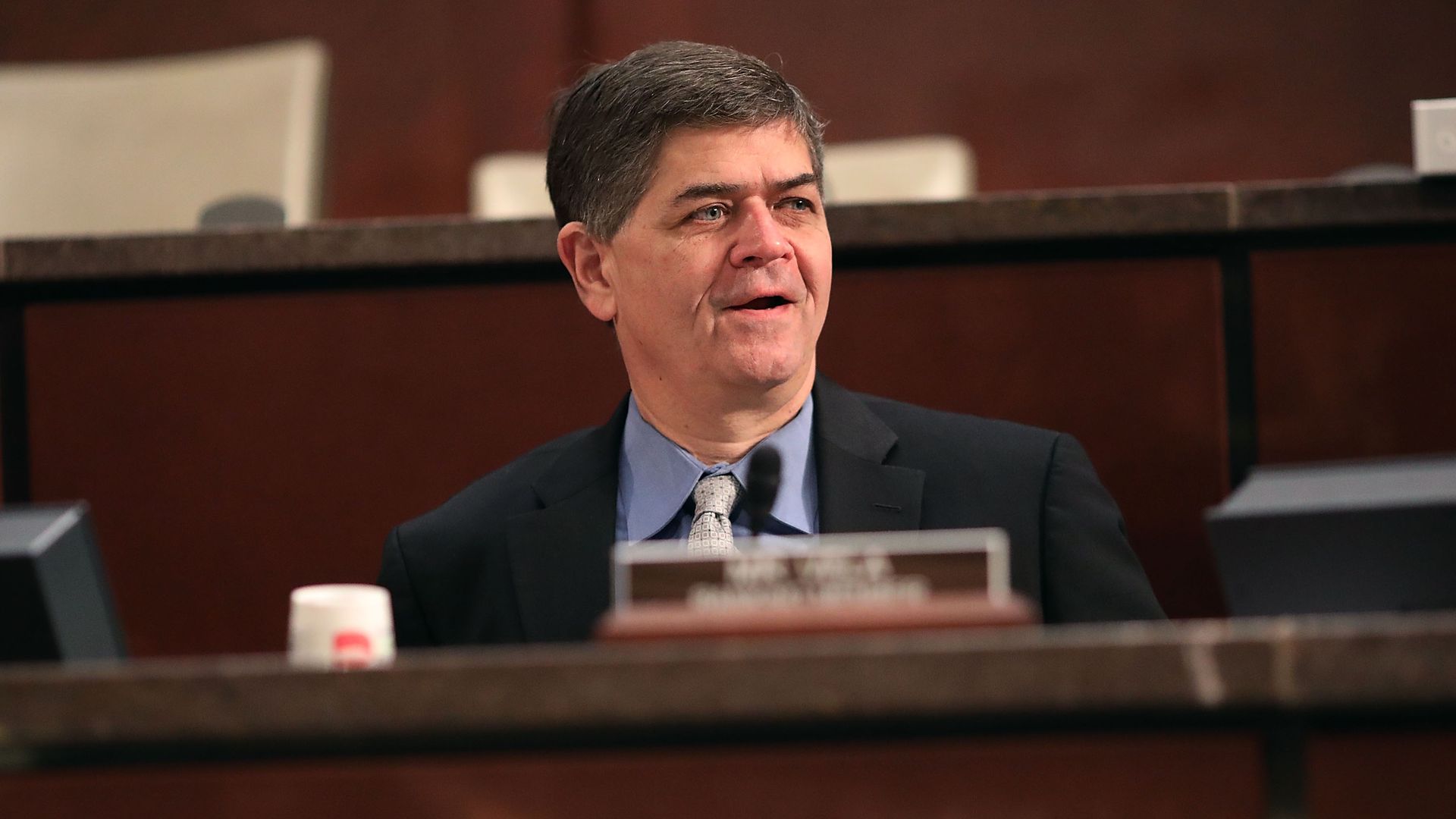 Some Democrats representing border districts want President Biden to vaccinate migrants crossing into the U.S. — especially if he lifts public health restrictions that have prevented them from claiming asylum on American soil.
Why it matters: Inoculating migrants treads a fine line of protecting the U.S. population while possibly incentivizing more migration with the offer of free COVID-19 vaccines. Republicans are likely to pounce on that.
"It would be silly not to give the migrants access to the vaccines," said Rep. Filemon Vela (D-Tex.), who represents the Brownsville area. "It would protect the migrants, and our communities, against the virus."
"I have been pushing to vaccinate kids, older kids, who have the ability to give consent, on the American side of the border," said Rep. Veronica Escobar (D-Tex.), who represents the El Paso area. "It's in our interest."
"The answer is not, as Biden and [Vice President Kamala] Harris want, to let everybody in and then let everybody go," said Sen. Ted Cruz (R-Tex.). "The answer is not open borders; the answer is to secure the border and enforce our laws."
Decisions about how to distribute the vaccines have largely been left to the states, an administration official noted.
Nonetheless, earlier this month, the Department of Health and Human Services "began distributing COVID-19 vaccines to eligible unaccompanied children, per CDC guidance, with the goal of ensuring the health and well-being of every possible child in our care," according to a department spokesperson.
"Our efforts follow robust conversations with state partners to identify the best paths forward for vaccine distribution."
The big picture: Biden retained a policy enacted by President Trump that prevented migrant adults and families from seeking asylum in the U.S. under a so-called Title 42 public health restriction aimed at preventing the spread of the coronavirus.
From Oct. 1 to the end of May, Border Patrol agents used that rule to expel about 650,000 migrant families, children and adults.
Biden is looking to end the use of Title 42 as soon as mid-July, Axios has reported.
That would allow migrants to seek asylum after crossing into the U.S. — rather than being immediately expelled to Mexico when reaching the border. Many would be released into the U.S. while awaiting hearings.
Vaccines currently are available to anyone in the U.S., regardless of their immigration status.
Vela broached the idea of vaccinating migrants, as well as nonessential visitors, during an interview with Axios.
He previously announced he will not seek re-election next year.
Sen. Ben Ray Luján (D-N.M.) agreed with Vela's idea. "Yes, they should be vaccinated. Why wouldn't they? I don't understand who would advocate that they should not be."
Driving the news: Harris plans to visit the El Paso region Friday.
Border Patrol chief Rodney Scott also told colleagues Wednesday he'll step aside in about 60 days so the administration "can place the person they want in the position."
Scott was a Trump administration holdover.
Go deeper: The White House announced in March it would send 2.5 million vaccine doses to Mexico, with plans to distribute millions more throughout Central America through the COVAX international distribution system.
This week, El Paso city officials started to vaccinate some Mexican truckers who make frequent border crossings.
Vela also wants to use excess vaccines — specifically, the single-dose Johnson & Johnson variant — for anyone from Mexico who crosses the border for nonessential travel, once that fully resumes.
Editor's note: This story has been updated to include information about the Department of Health and Human Service's vaccination efforts for eligible children in its care.
Go deeper