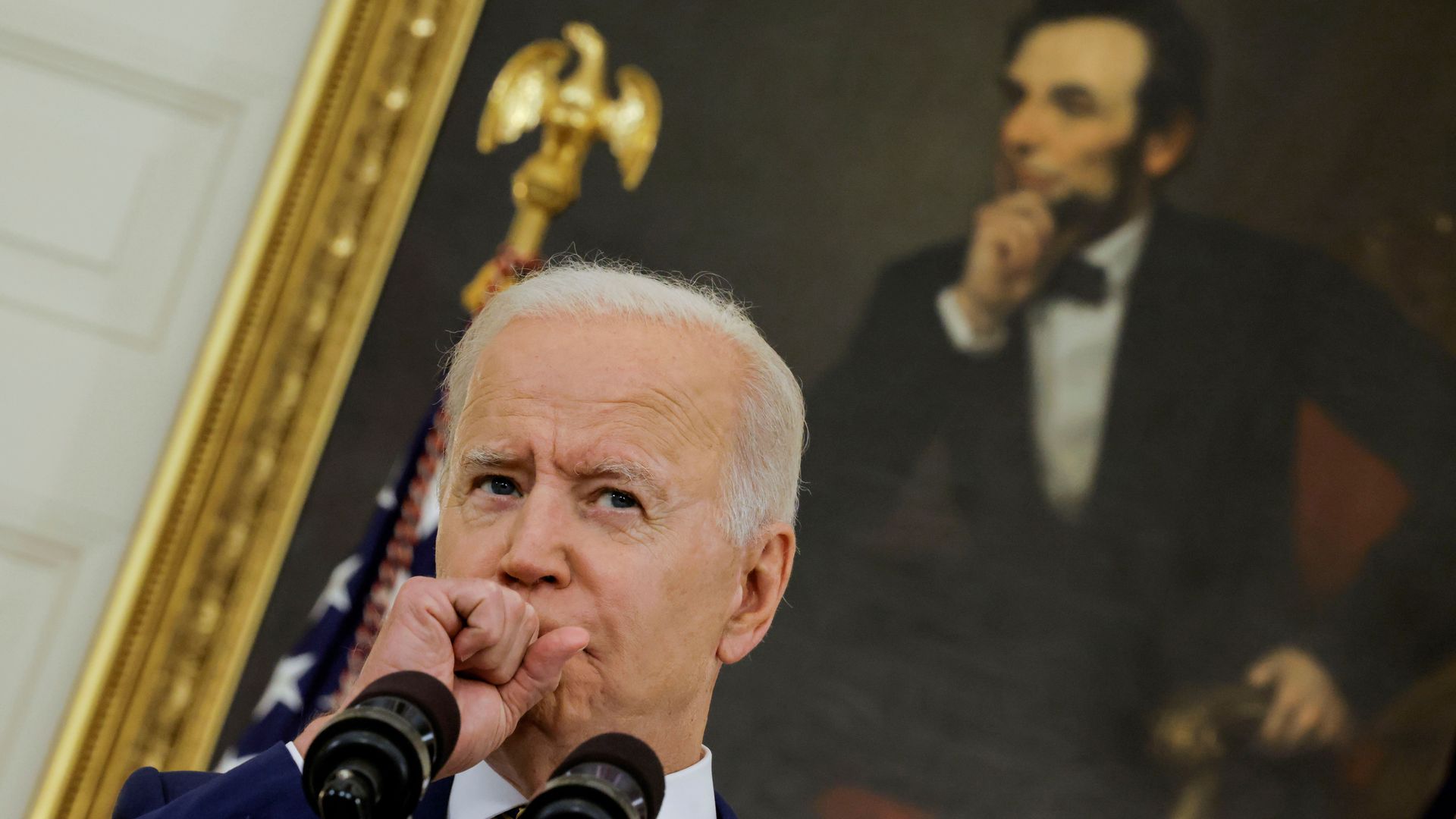 We're #28! Or 10. Or 35.
Driving the news: For anyone comforted by President Biden's "America is back" mantra, N.Y. Times columnist Nick Kristof stacks up a sobering array of data to warn that the U.S. is actually weak on many vital fronts.
"Greeks have higher high school graduation rates," Kristoff writes (subscription).
"Chileans live longer."
"Fifteen-year-olds in Russia, Poland, Latvia and many other countries are better at math than their American counterparts."
"[O]ne-fifth of American 15-year-olds can't read at the level expected of a 10-year-old."
Why it matters: "How are those millions of Americans going to compete in a globalized economy?" Kristof asks. "[T]he greatest threat to America's future is less a surging China or a rogue Russia than it is our underperformance at home."
The column contends that Biden proposals for a child tax credit, national pre-K, affordable child care and broader internet access would all help: "Our greatest threats today are ones we can't nuke."
Just last week, Times columnist David Brooks looked through the other end of America's telescope and found that the COVID reset had "cleared the way for an economic boom and social revival."
Many Americans used the grievous, anxious year "as a preparation period, so they could burst out of the gate when things opened up," Brooks argued in the column, "The American Renaissance Has Begun."
Millions started new businesses "after decades of slowing entrepreneurial dynamism," Brooks wrote, and many workers used the time to get additional training and education.
The bottom line: After surviving the COVID shock, America doesn't get a break. Now we're on another perilous national journey.
Go deeper