Tokyo Olympics set to begin in a month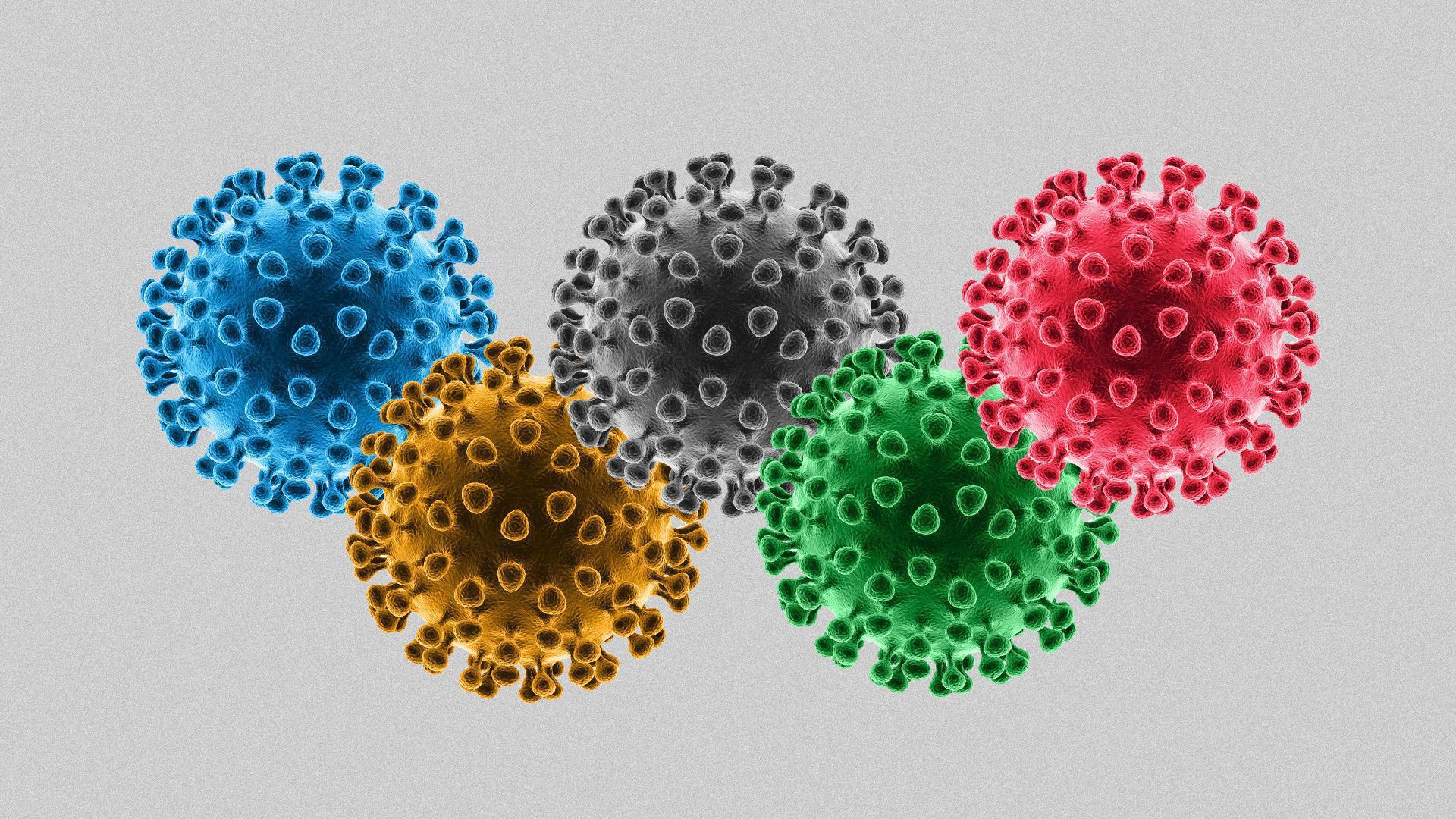 The Tokyo Olympics are set to begin a month from today, with the opening ceremony scheduled for July 23.
The state of play: Support for the Games seems to be growing among the Japanese public, but there's persistent opposition from those who are concerned about the health risks.
COVID-19 cases: Japan is seeing relatively low case counts after a surge last month. So far, about one in every 161 people in Japan has tested positive (in the U.S. that number is about one in 10).
Vaccinations: Just 7% of Japan's residents are fully vaccinated and roughly 18% have received at least one shot, putting Japan's vaccination rates among the lowest of its peers.
The event: While the Games may still end up wowing TV audiences, the on-the-ground experience is going to be quiet, isolated and strange.
Testing: Athletes will be tested daily in the Olympic Village, after being tested at least twice before leaving home, and once upon arrival.
Living: Normally a place for socializing and celebrating, this year's Olympic Village is a sanitized bubble full of testing centers. The "city within a city" has 21 residential towers with 3,600 rooms. Take a tour.
Fans: Local fans are permitted (for now), but venues are limited to 50% capacity (up to 10,000 fans). Attendees must wear masks, can't cheer or buy alcohol, and must go straight home afterward.
Media: NBCUniversal will broadcast 7,000 hours of programming surrounding the Games. That includes 17 consecutive nights in primetime with host Mike Tirico.
Meet Team USA: Welcome to the post-Phelps era. There are familiar names (like Ledecky and Biles), but plenty of new ones too (like Dressel and Richardson).
Track & Field: Sha'Carri Richardson (above) is vying to become the first American woman to win the 100 meters since Gail Devers in 1996. In April, she ran the sixth-fastest women's 100 ever.
Swimming: The 50-member swim team features 11 teenagers, the most since 1996. Three Americans qualified in three or more individual events: Caeleb Dressel, Katie Ledecky and Michael Andrew.
Soccer: The women's roster (18 players, four alternates) will be revealed today. The men failed to qualify.
Men's basketball: The 12-man roster is nearly finalized. Here are the 11 players who've committed: Durant, Harden, Lillard, Booker, Tatum, Beal, Middleton, Adebayo, Green, Holiday, and Love.
In photos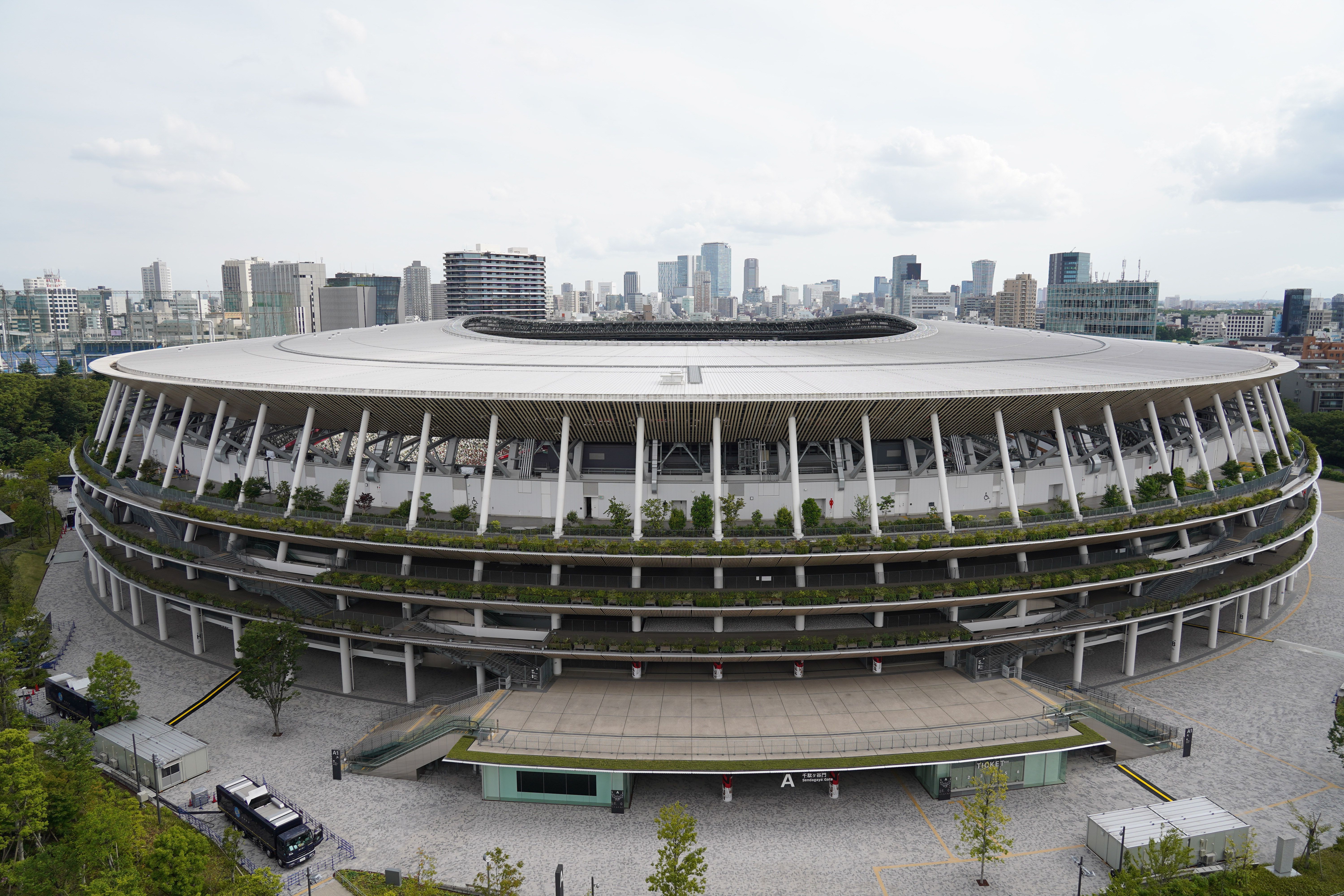 The $15.4 billion National Stadium will serve as the main venue for the opening and closing ceremonies, while also hosting track & field events.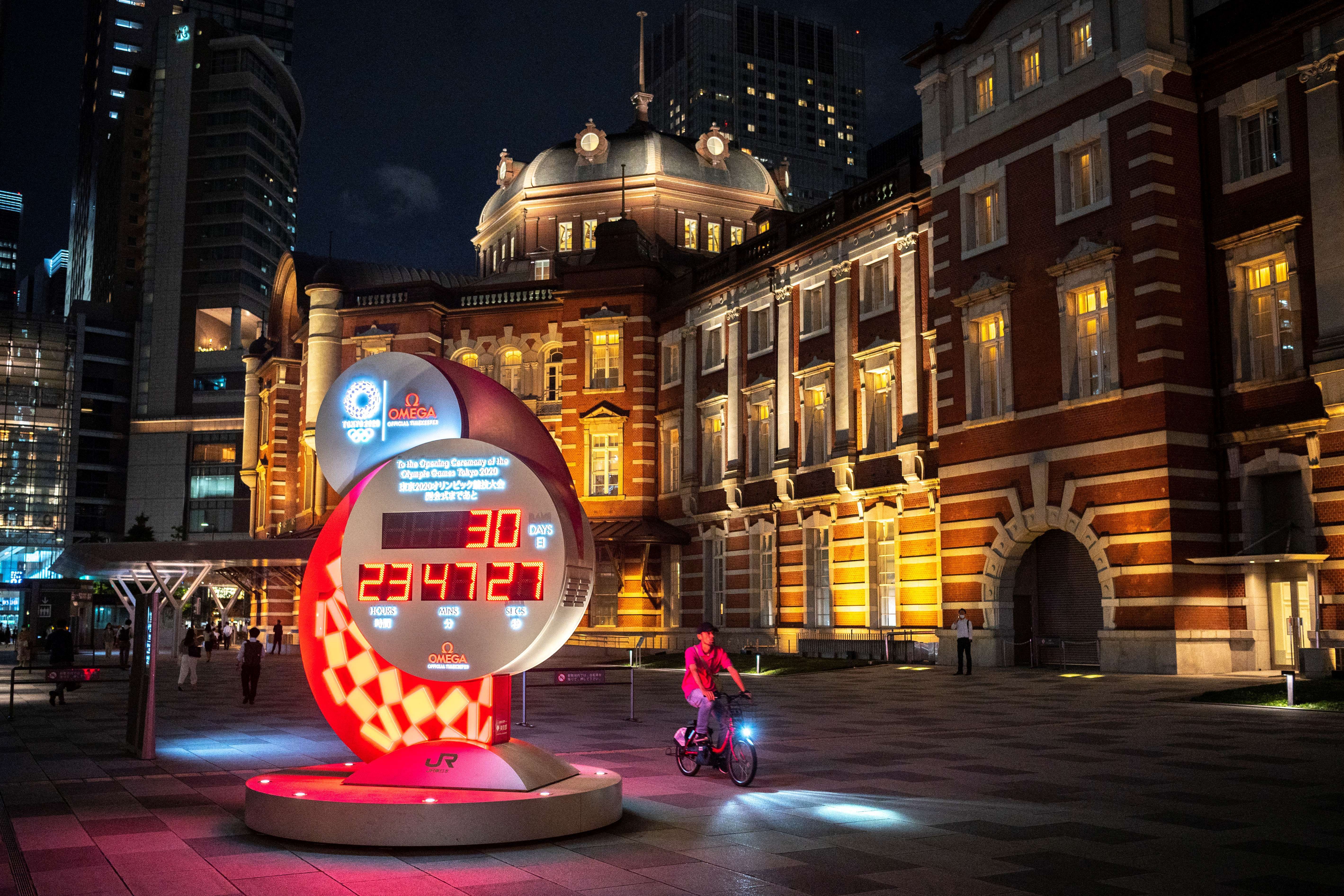 The countdown clock shows 30 days until the opening ceremony.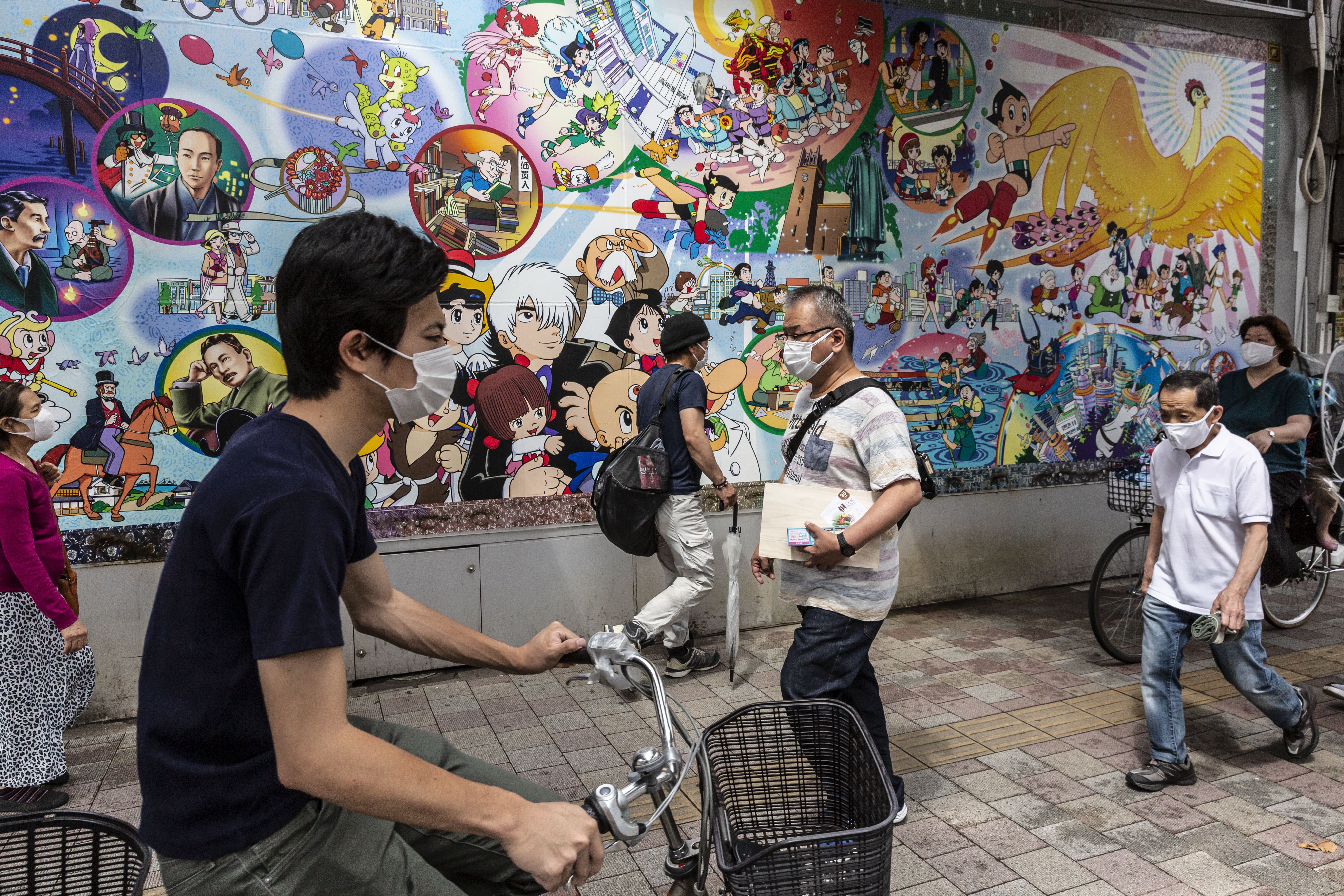 The Japanese government ended the state of emergency in most prefectures this weekend as cases continue to fall, though some restrictions remain in Tokyo and elsewhere.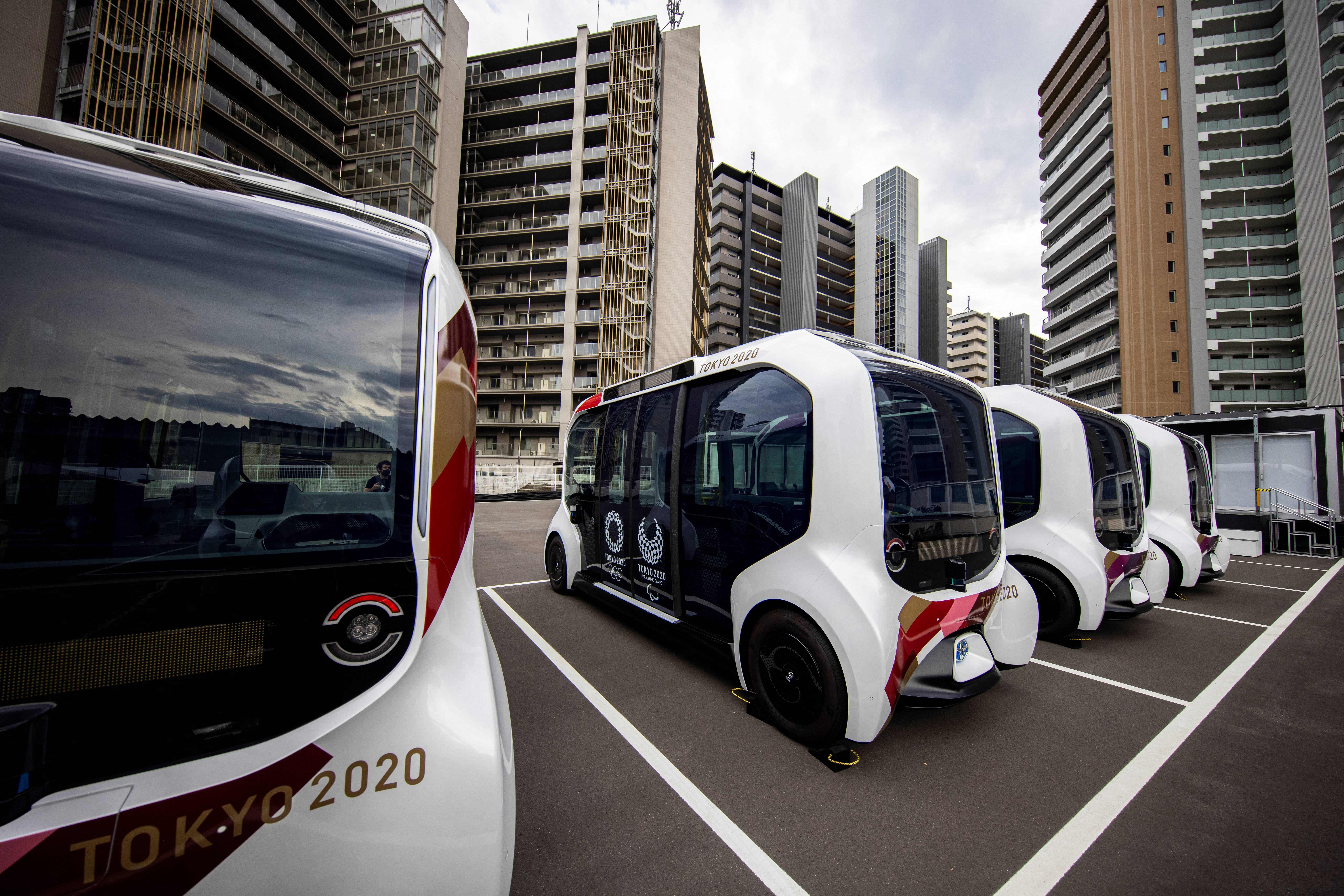 Self-driving vehicles will be used to shuttle athletes from the Olympic village to event venues and other pre-set routes.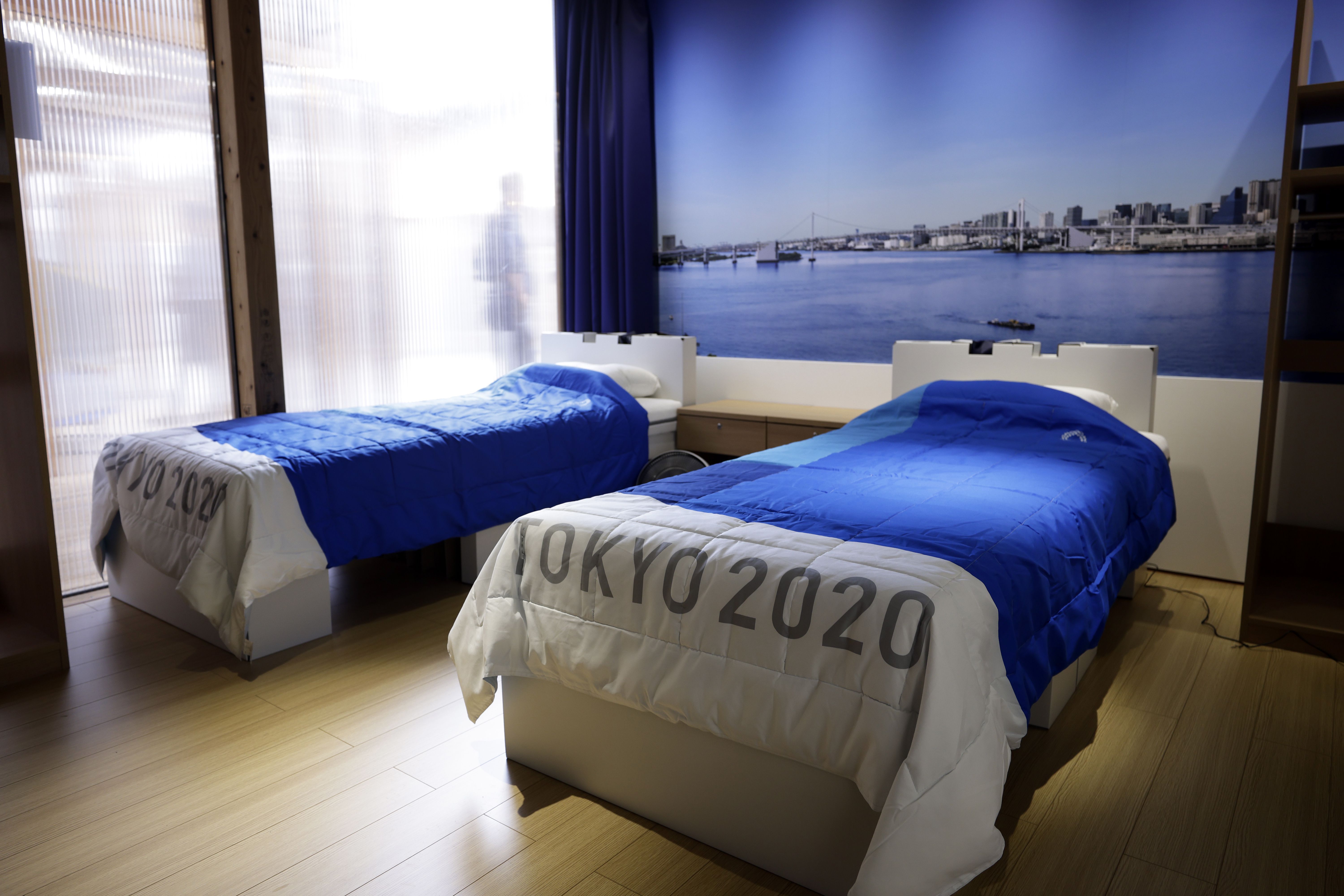 A replica of a room in the Olympic Village.
Go deeper:
Go deeper