Tabletop computing gets a second chance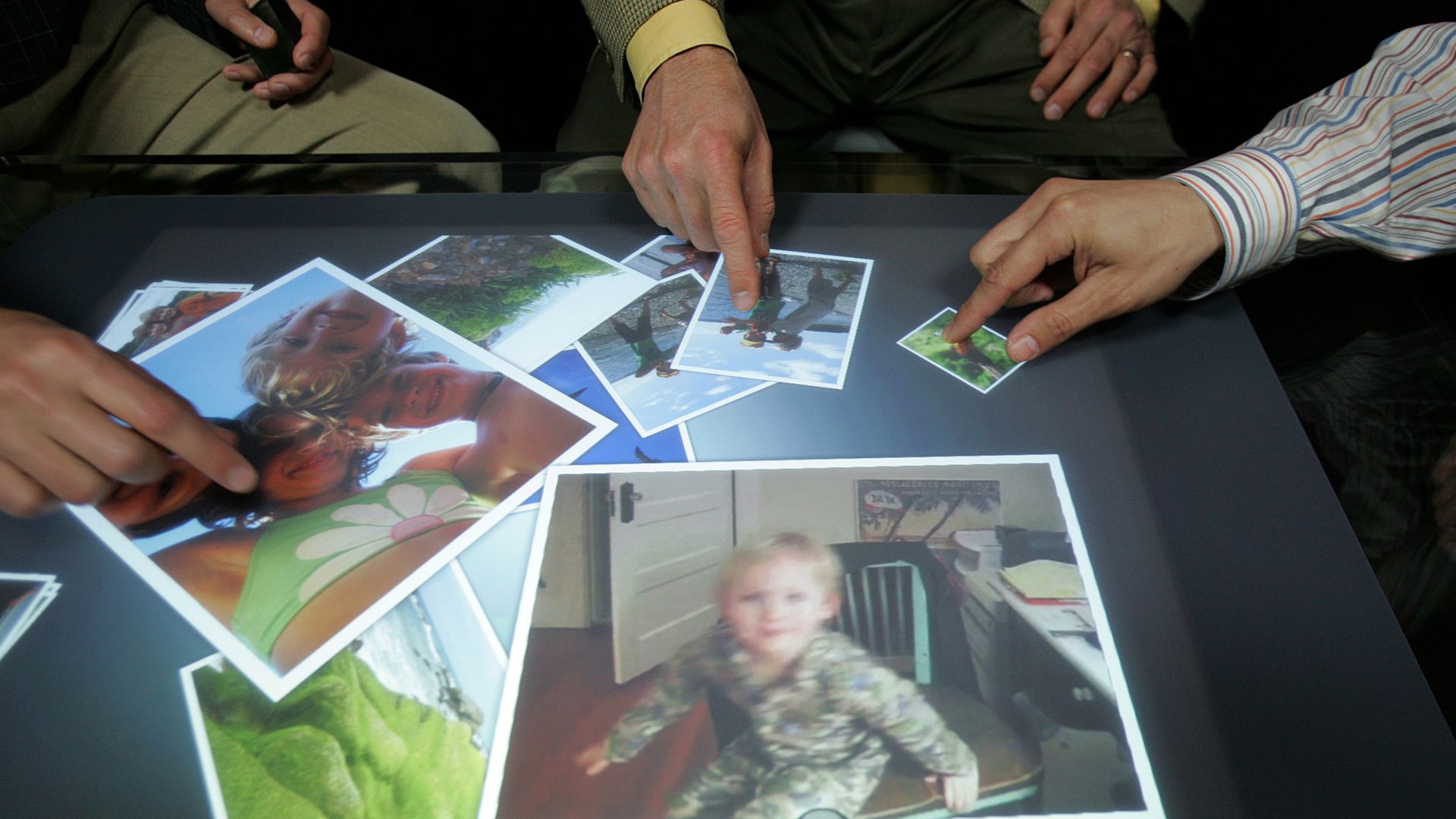 When Microsoft debuted its giant Surface tabletop computer back in 2007, executives predicted it might only take three to five years for a version to make its way to consumers. That never happened, but 15 years later, tabletop computing is back — this time in a new, game-focused vision from another company.
Why it matters: Long ago both Bill Gates and "Minority Report" promised a future in which every wall and surface becomes a digital screen where information can be displayed and manipulated by touch. That future is finally beginning to materialize.
Driving the news: Tastemakers — best known for Arcade 1Up, its line of slimmed down versions of '80s arcade games — is launching retail sales of the Infinity Game Table next month, following a successful Kickstarter campaign.
Starting at around $600, the coffee-table size device includes a bunch of classic Hasbro games along with digital card games, jigsaw puzzles and coloring books.
Games can be played by multiple people in one place, or with other table owners over the internet.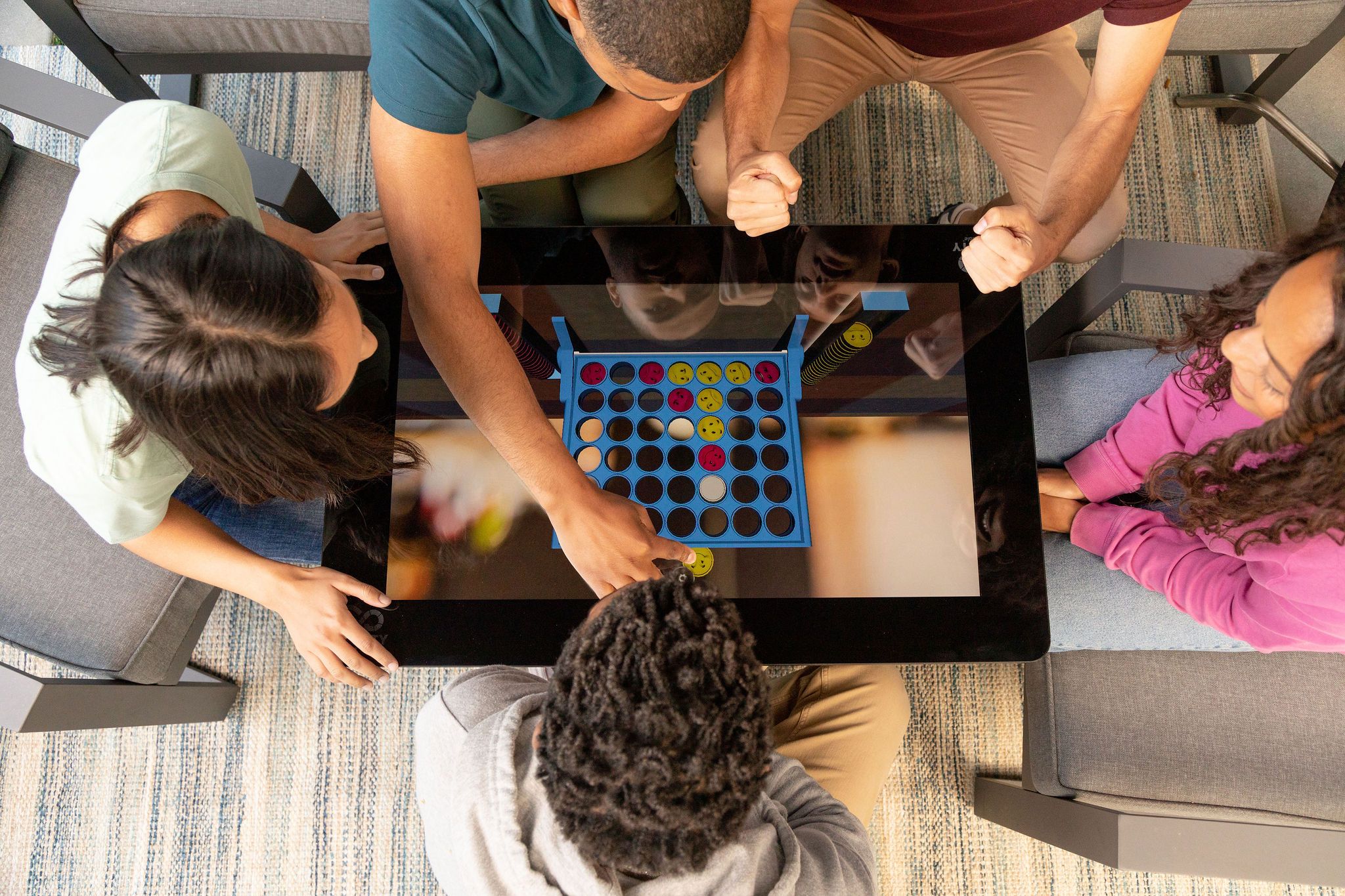 Flashback: The original Surface may be a distant memory now, but it was a groundbreaking computer for its time, with demos that wowed.
Debuting around the same time as the iPhone, it was one of the first commercial products to offer a multitouch interface.
Microsoft targeted sales of the first Surface at the hotel and retail markets. However, those who got a chance to experience it were inevitably captivated by its potential consumer uses.
Yes, but: Priced at a prohibitive $10,000 and extremely bulky, the device never got a chance to move beyond niche business markets. Microsoft eventually licensed the technology to Samsung, and later reused the Surface name for its own consumer tablets.
Between the lines: The iPhone made touch screens a part of our lives while the Surface vanished.
In the intervening years, however, the visions have grown closer: Apple introduced the iPad, touch came to Windows computers and tablets, and touch screens are everywhere now from cars to elevators to vending machines.
What's next: A lot of surface areas have yet to be digitized. Despite Gates' promise, most walls still only smudge when we touch them.
But the Infinity Game Table, like Surface before it, shows how just offering a touch screen in a different shape or size creates new opportunities. I suspect Gates is right on the outcome, if not on the timing.
Go deeper: Game Table review
Go deeper