Scoop: Sudan's civilian leaders ask U.S. for help talking to Israel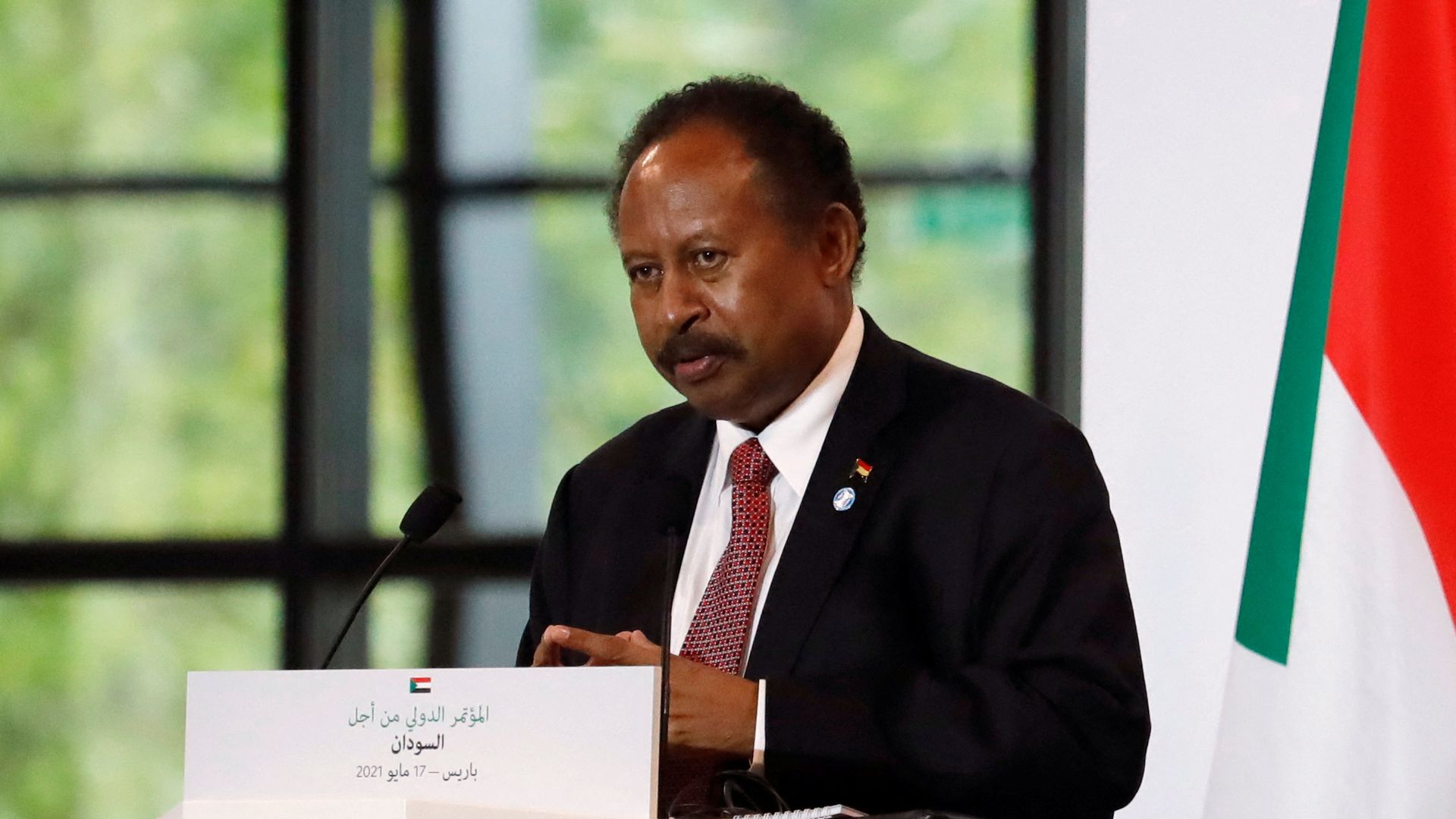 The Biden administration is urging the Israeli government to start engaging with Sudan's civilian leaders, rather than just the military, as part of the normalization process between the countries, Israeli officials tell me.
The backstory: Sudan is governed by a transitional civilian-military council, but the Israeli government has communicated almost exclusively with the military, starting with a summit 18 months ago between then-Prime Minister Benjamin Netanyahu and Gen. Abdel Fatah al-Burhan, the chairman of Sudan's governing council.
While Burhan pushed the normalization process forward, there were strong reservations on the civilian side, many of which remain to this day.
Foreign Minister Mariam al-Mahdi, for example, opposed the abolishing of an Israel boycott law. Other top officials, such as Justice Minister Nasreldin Abdelbari, are more supportive of the normalization process.
Why it matters: The U.S. believes that increasing contacts between the Israeli government and the civilian faction of the Sudanese government could advance the normalization process.
Behind the scenes: In a recent meeting with the U.S. chargé d'affaires in Khartoum, Brian Shukan, senior Sudanese civilian officials said that Israel was engaging only with the military and intelligence services and asked the Biden administration to intervene, Israeli officials tell me.
State Department officials then conveyed that message to the Israeli Foreign Ministry and prime minister's office, and made clear that the State Department also believes Israel should work with Sudan through civilian channels.
"They didn't ask us to stop working with the military but asked that we start working with the civilian government, too," an Israeli official said.
A State Department official declined to comment.
But there was a new source of tension last week after an Israel private jet affiliated with the Mossad spy agency landed in Khartoum.
Sources familiar with the flight tell me Mossad officials met with Gen. Mohamed Hamdan Dagalo, aka Hemetti.
Hemetti is Burhan's deputy on the Sovereignty Council but has been trying to create an independent relationship with the Israelis in order to promote his own domestic political agenda in Sudan. He's also a highly controversial figure who has been accused of war crimes in Darfur.
Sudanese officials were upset about the optics of the Mossad visit, which could be seen as an Israeli attempt to undermine Burhan and the civilian government, a source familiar with the issue says.
What's next: Sudan and Israel still haven't signed a formal agreement on diplomatic relations. The agreement has been drafted, but the Sudanese want to have it endorsed by the Biden administration and signed in a ceremony in Washington.
Go deeper