First look: WaPo Trump book's secret title revealed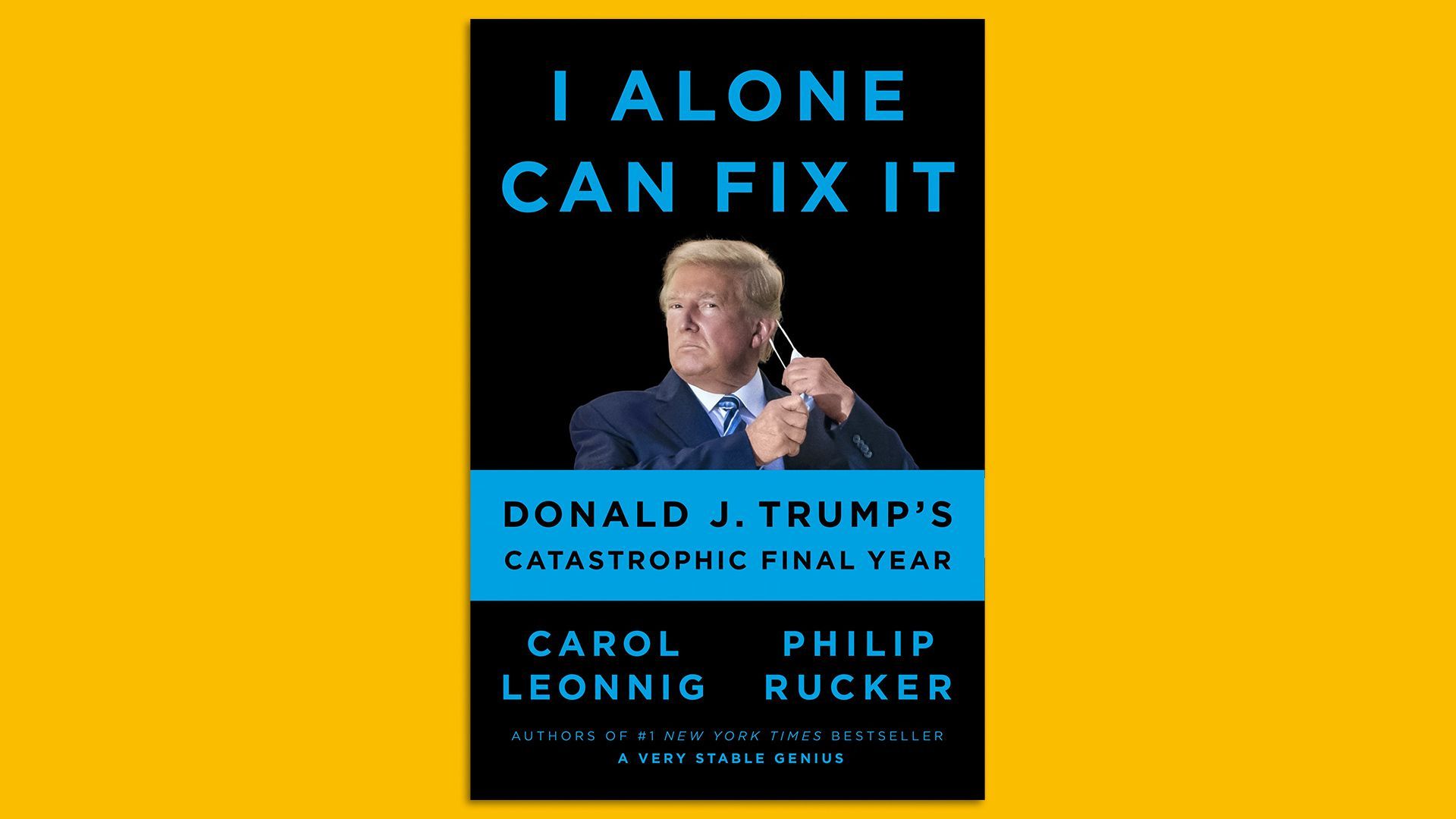 The Washington Post's Carol Leonnig and Philip Rucker will be out July 20 with "I Alone Can Fix It: Donald J. Trump's Catastrophic Final Year," Penguin Press announced.
Breaking: Axios has learned that The Wall Street Journal's Michael Bender is moving "Frankly, We Did Win the Election" up to July 20, matching Leonnig-Rucker, from his earlier pub date of Aug. 10.
Why it matters: With the swelter of Trump books that begins this summer, authors have been keeping their publishing plans secret. Leonnig and Rucker's publishing date puts them a week ahead of the juggernaut Michael Wolff, whose "Landslide" is scheduled for July 27.
Leonnig and Rucker, both Pulitzer winners, are authors of a No. 1 bestseller on Trump, "A Very Stable Genius." Leonnig wrote the current bestseller "Zero Fail: The Rise and Fall of the Secret Service."
For the new book, the two interviewed Trump at Mar-a-Lago.
The book also goes deep on post-election/Jan. 6.
The publisher says "I Alone Can Fix It'" uses Trump and those around him — doctors, generals, advisers, family members — to capture "a forensic account of the most devastating year in a presidency like no other."
"Their sources were in the room as time and time again Trump put his personal gain ahead of the good of the country," Penguin Press says.
"These witnesses to history tell the story of him longing to deploy the military to the streets of American cities to crush the protest movement in the wake of the killing of George Floyd, all to bolster his image of strength ahead of the election. ... This is a story of a nation sabotaged — economically, medically, and politically."
Go deeper