Infinity Game Table makes game night come alive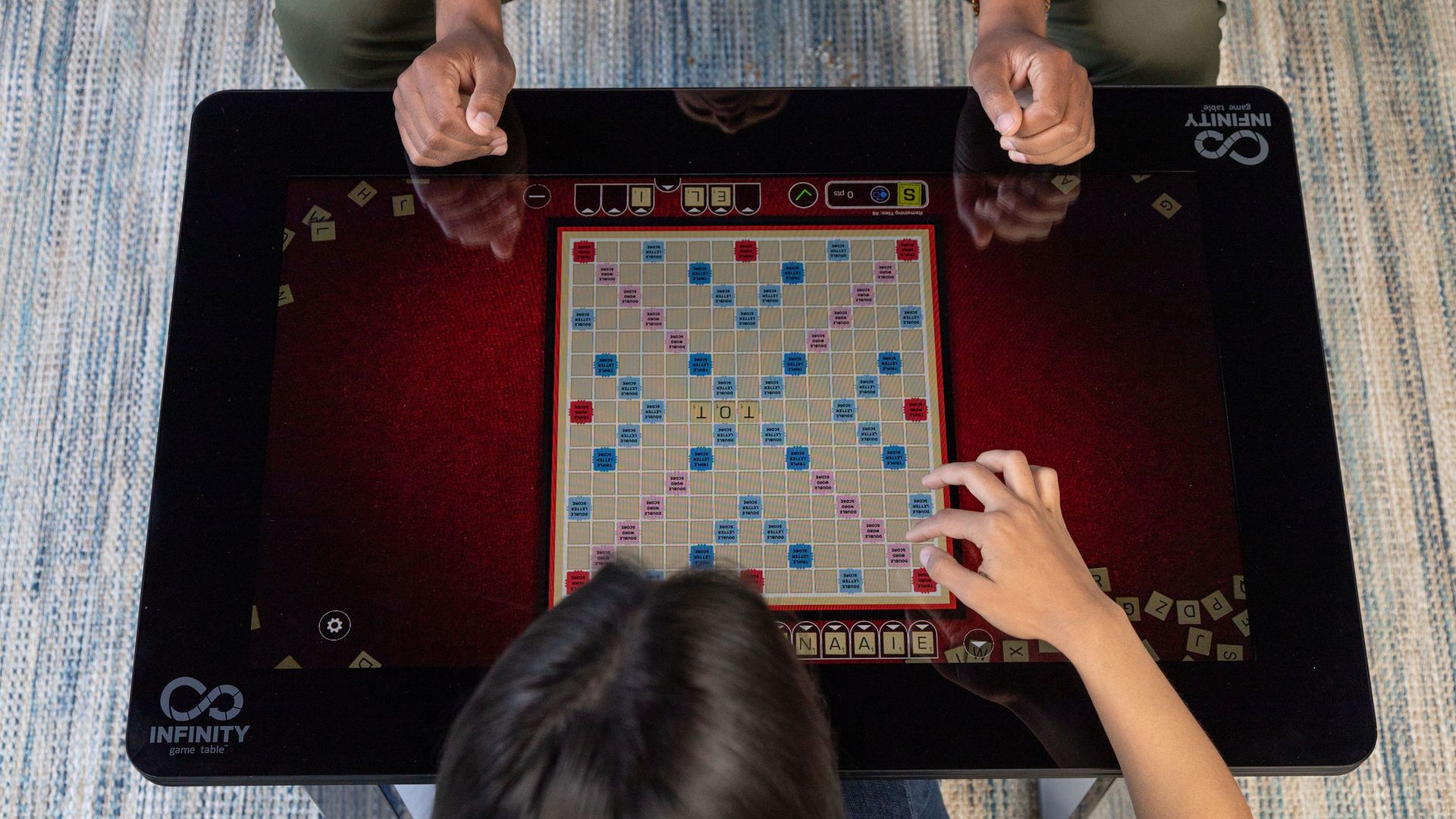 For the last several weeks I have been trying out the Infinity Game Table, a touchscreen tabletop PC dedicated to playing card and board games, including popular titles like Scrabble and Monopoly.
State of play: One clear sign the game's makers are on to something: the only time my mother-in-law stops playing solitaire on it is when my son and I are playing a game of Sorry.
The big picture: The Infinity isn't nearly as expensive as its ancestor, the Microsoft Surface, but it's still a significant investment in both money and real estate, especially in a small home. That's not to say it isn't worth it, but it really depends how much time you want to spend playing digital board games.
Details: The Infinity Game Table needs an outlet and takes up about the same space as a good size coffee table.
Of note: Its makers say you can put your drink or snack on it and it is designed to survive a spill.
The legs are also detachable, should you want to place it on an existing table. (I tried, this but my spouse did not take to kindly to it residing on the kitchen table; it's currently in the living room.)
It comes with several dozen included games, featuring Hasbro classics such as Monopoly, Trivial Pursuit, Scrabble, Sorry and Operation.
The Game of Life and Hungry Hungry Hippos are set to arrive in the coming weeks as free downloads, with premium games Pandemic and Ticket to Ride to be offered for a fee.
The pros: The games have been thoughtfully designed specifically for the table and are fun and intuitive.
The cons: It's a lot of money and space to devote to board games. How many more games get developed for the table probably depends on how well it sells.
Practicalities: Infinity Gaming Table will be available for pre-order from Best Buy beginning July 17. Exact pricing hasn't been set, but when they were on Kickstarter the 24-inch screen version cost $500 and the 32-inch model was $700.
Go deeper: Tabletop computing gets a fresh start
Go deeper