Biden's major border shake-up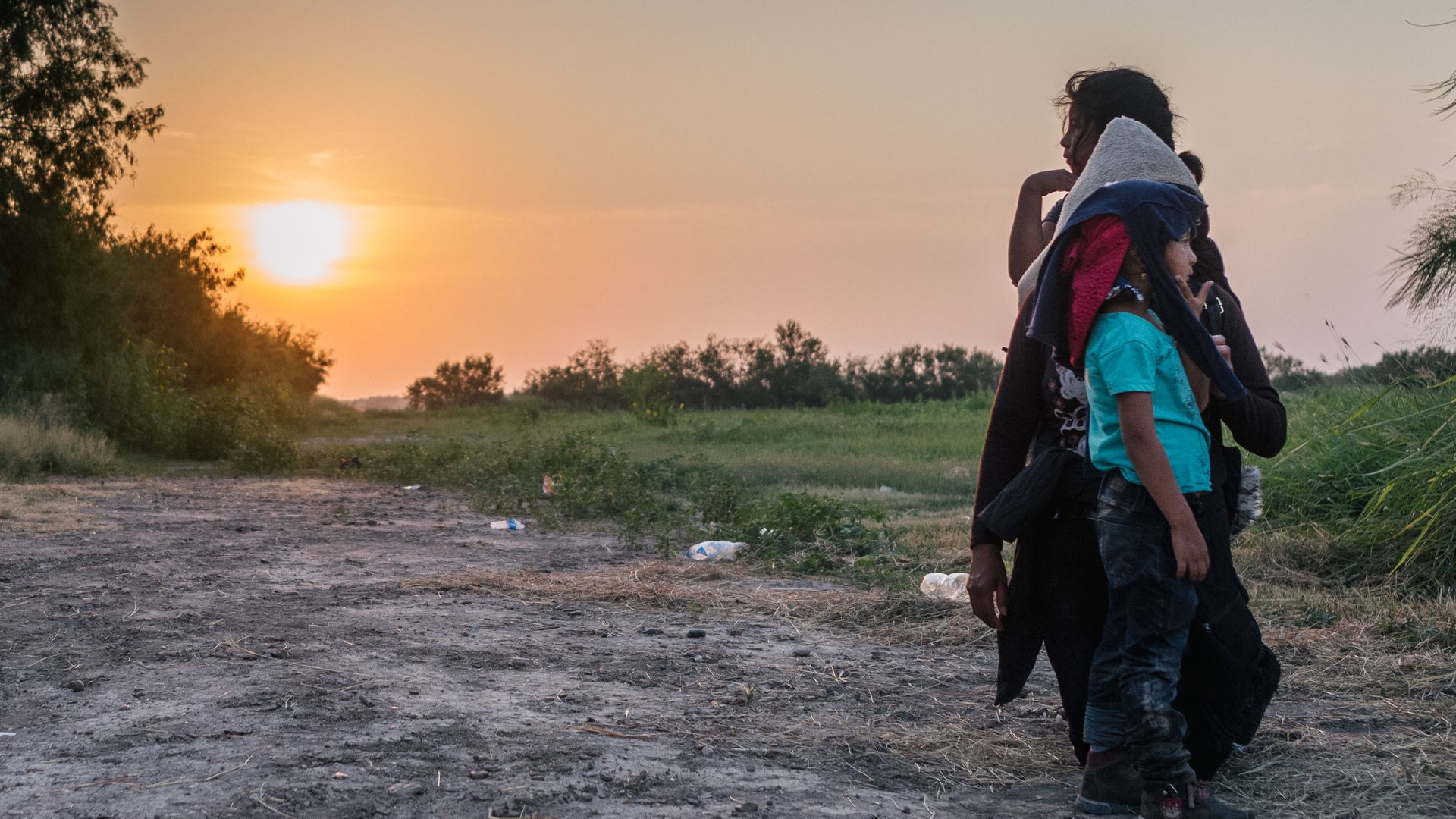 Vice President Kamala Harris' trip to the border on Friday will play out amid the Biden administration widening shake-up of U.S. border policy and leadership.
Driving the news: Rep. Henry Cuellar (D-Tex.) tells Axios that he's been advised by a border official that as soon as mid-July the Biden administration will end all use of Title 42, a Trump-era policy citing coronavirus as rationale to block migrants at the border.
The policy has prevented migrants from seeking asylum in the U.S. and going through the normal immigration court process — instead being immediately returned to Mexico, regardless of their country of origin.
Meanwhile, Border Patrol chief Rodney Scott told colleagues Wednesday in a Facebook post that he'll step aside in about 60 days so the administration "can place the person they want in the position." Scott's departure was first reported by the Washington Post and Washington Examiner.
A White House official said a decision on Title 42 was not yet final while acknowledging plans were under discussion.
Why it matters: Republicans see twin fears among some voters about rising U.S. crime rates and undocumented migration as a way to weaken Biden and drive against Democrats in next year's high-stakes midterm elections.
President Biden and his team are seeking to balance humanitarian concerns and progressives' demands against strains on national security, capacity and resources and the risk of political bludgeoning by the right.
What we're watching: Harris announced that on Friday she will make her first trip as vice president to the border, where she'll be joined by Homeland Security Secretary Alejandro Mayorkas.
Former President Trump plans to take his own trip to the border next week.
Between the lines: Harris is in charge of the administration's efforts to address the root causes of the northward migration from the Northern Triangle countries of Guatemala, Honduras and El Salvador.
Before her announcement, Republicans criticized her for not traveling to the southwestern border earlier in her role as vice president.
By the numbers: Border patrol agents carried out nearly 650,000 expulsions of migrant families, children and adults between October 1 and the end of May. They did so using Title 42, which originated in response to the coronavirus pandemic.
Axios first reported earlier this week that the Biden administration was considering ending the policy for families by the end of July.
Go deeper