Philippines' Duterte threatens to jail people who refuse COVID vaccine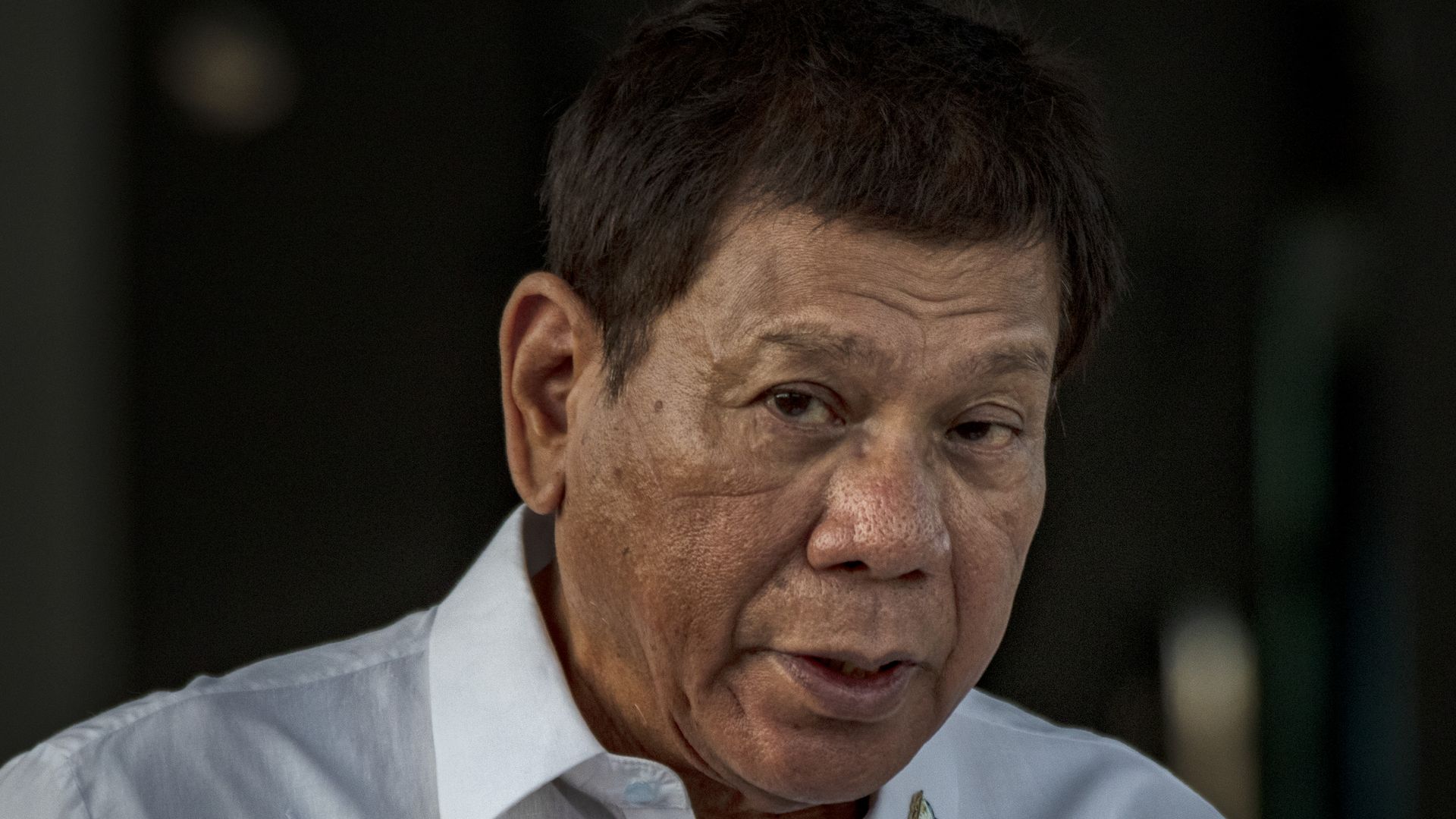 Philippine President Rodrigo Duterte threatened late Monday to imprison anyone who refuses the COVID-19 vaccine, following reports of low turnouts at vaccination sites across the capital, Manila, per Bloomberg.
The big picture: "You choose — vaccine or I will have you jailed," Duterte said in a televised address. That's despite official health guidelines showing that getting vaccinated is voluntary in the Philippines. The country has confirmed nearly 1.4 million cases and over 23,000 deaths from the virus since the pandemic began.
Go deeper