Court blocks California assault weapons ban repeal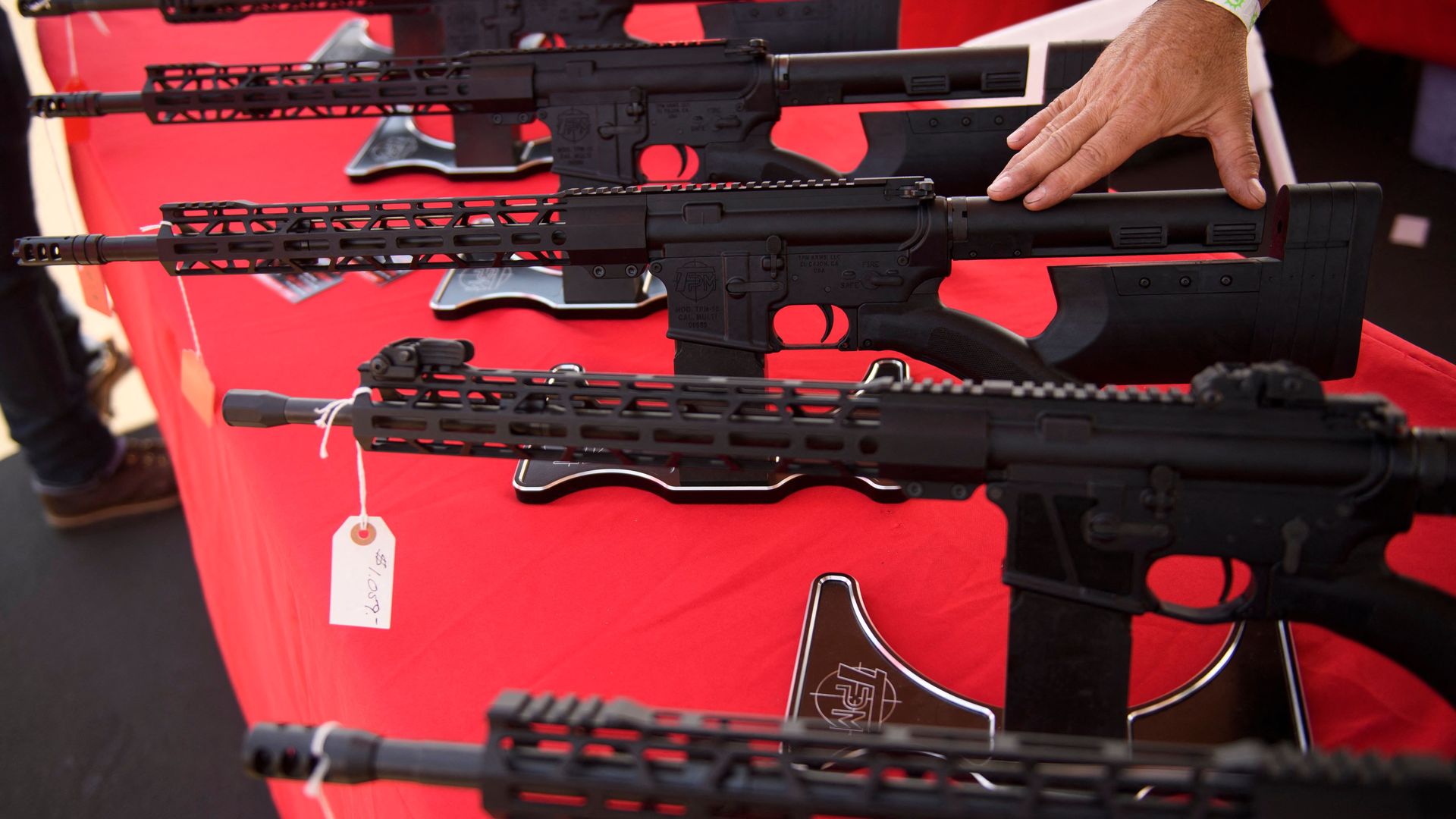 A federal appeals court on Monday blocked a judge's ruling that overturned California's 30-year assault weapons ban.
Driving the news: U.S. District Judge Roger Benitez ruled earlier this month that the ban was unconstitutional and likened the AR-15 to a Swiss Army knife, but the U.S. 9th Circuit Court of Appeals has now granted a stay, pending appeal.
This stay issued by the three-judge panel is "pending decisions in other gun cases that are now before the court," the Los Angeles Times notes.
Why it matters: California has one of the lowest firearm mortality rates in the U.S., and Gov. Gavin Newsom (D) and Attorney General Rob Bonta cited this fact as proof that the state's law worked.
Bonta, who filed the appeal against Benitez's ruling, welcomed the judges' decision in a statement issued to Twitter:
Go deeper