Bloomberg leans into personality journalism with new newsletters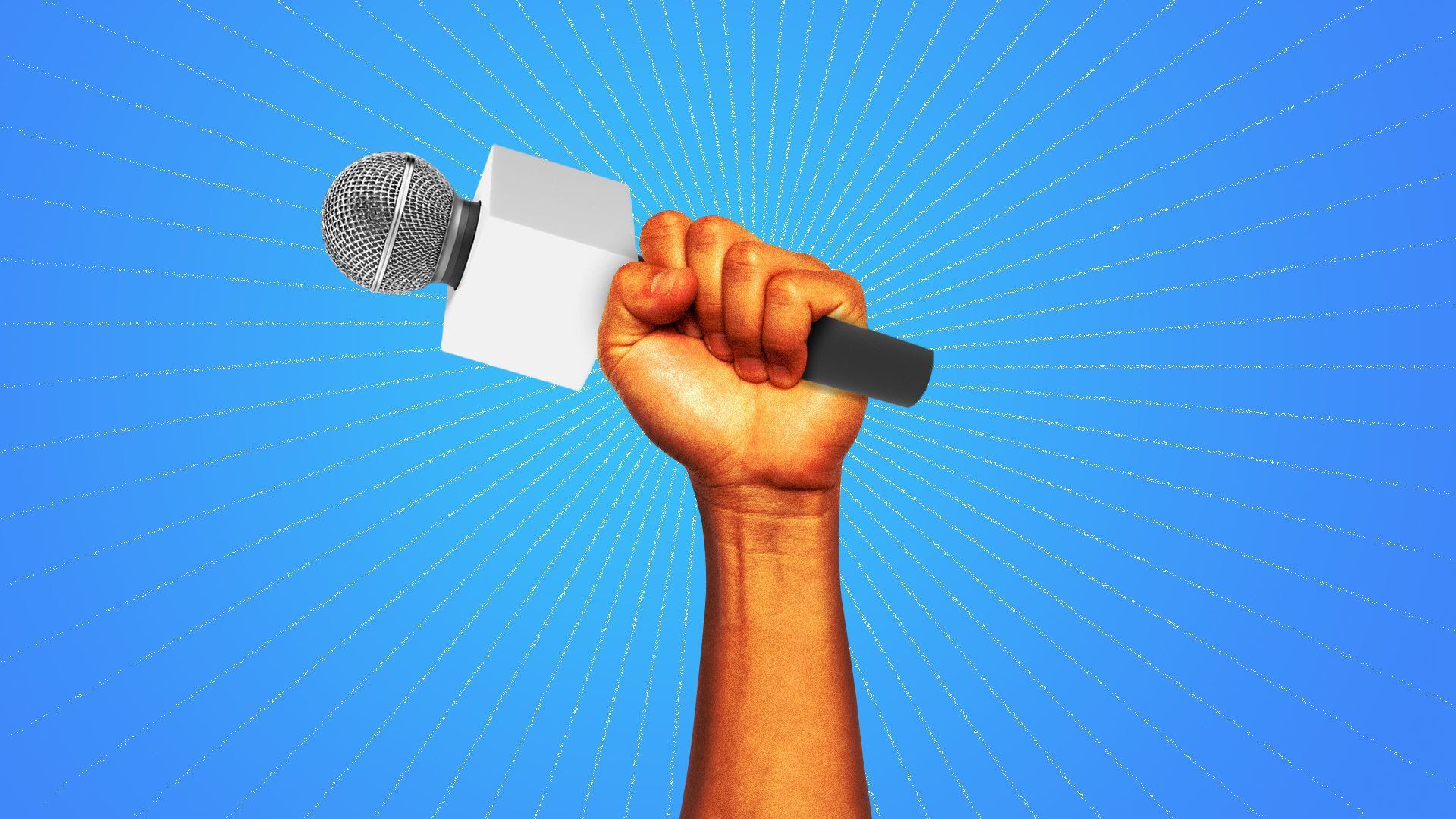 Bloomberg is launching newsletters centered around two of its top reporters, Axios has learned. The idea is to launch new franchises around talent that will help it lure subscribers.
Mark Gurman will write a weekly newsletter about Apple and consumer technology called "Power On." The email is free but there will be a subscriber-only version online that subscribers will receive first and get their questions answered by Gurman weekly.
Jason Schreier will write a weekly email that serves as guide to gaming and the gaming entertainment industry called "Game On."
Between the lines: Bloomberg has been using some of its more popular personalities to anchor products around niche beats.
It hopes free sampling of those products to their talent's audiences will help push more users to subscribe to Bloomberg's consumer paywall, which costs around $35 per month or about $420 per year.
The company in February launched a suite of subscription products around its popular Odd Lots podcast, hosted by Tracy Alloway and Joe Weisenthal,
The company reached 300,000 subscribers in April.
The big picture: Newsrooms are experimenting with more personality-driven content as a way to drive subscribers and part of our subscriber acquisition strategy.
"I see the brand benefits as very mutual between the publication and the writer," says Jessica Lessin, founder of The Information. "We absolutely want our journalists to be known as their own brands. It's been a core part of our approach since many of us left WSJ."
The Information launched a suite of personality-driven newsletters earlier this year, and plans to add more.
Yes, but: For some brands, the line between balancing individual brands versus the company's brand can be tricky.
While the New York Times has invested heavily in promoting big names with their own products, like Kara Swisher and Ezra Klein, it's also begun to lay out clearer guidelines for the external opportunities that journalists can participate in.
Go deeper