Biden taps Russia expert for key Pentagon job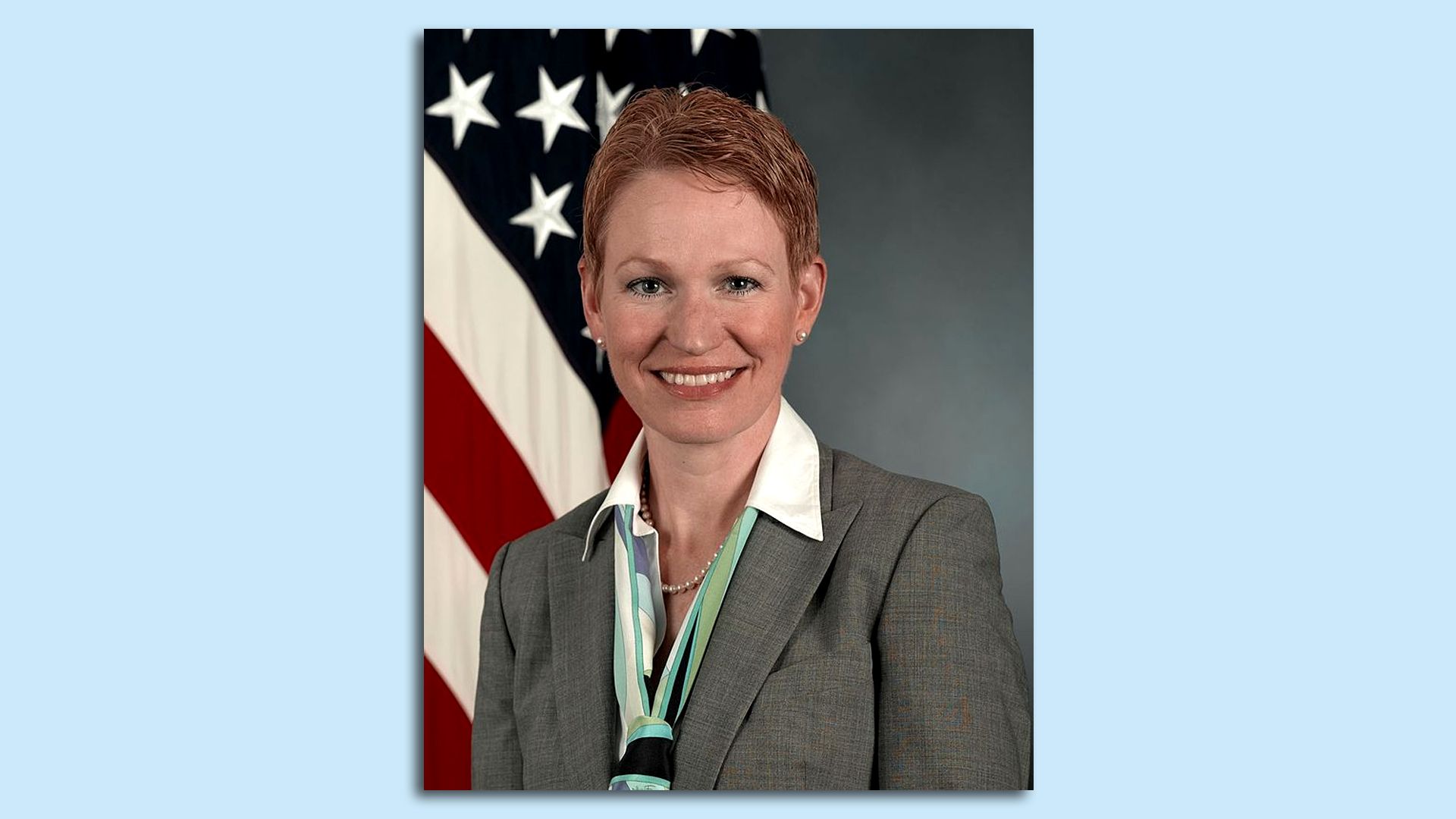 President Biden is nominating Celeste Wallander as his assistant secretary of Defense for international security affairs, a crucial position and one of his last remaining foreign policy posts, Axios has learned.
The big picture: By tapping Wallander, president and CEO of U.S.-Russia Foundation, Biden is rounding out his Pentagon team with an academic and Russia expert respected on both sides of the aisle.
"Celeste brings great experience in and out of government from both at the Pentagon and the National Security Council, but also in the think-tank world and in academia," said David Kramer, a former senior State Department official in the second Bush administration.
"She has deep policy expertise in key regions, experience in getting things done in the Pentagon, and a track record as a gifted manager and leader," said Michèle Flournoy, an ex-Pentagon official under President Obama. "She will bring excellent judgment and proven experience in defense diplomacy to the job."
Why it matters: The assistant secretary of international security affairs typically travels with the secretary of Defense to Europe, the Middle East and Africa.
The job holder ensures the Pentagon's broad — and specific — policy imperatives are conveyed to foreign governments.
The assistant secretary also helps approve weapons sales and manage relationships with foreign militaries.
What's next: Wallander will require Senate confirmation and, if approved, will report to Colin Kahl, the under secretary of Defense for policy.
While Kahl's nomination sparked controversy with his old social media activity, he was eventually confirmed 49-45.
An ultra-marathoner, Wallander received her bachelor's degree from Northwestern University and doctorate from Yale.
Go deeper: As Obama's Russia director at the NSC, Wallander proposed a range of options in the summer of 2016 to deter Russian President Vladimir Putin from further meddling in the U.S. presidential election, according to David Shimer, in his book, "Rigged."
More recently, she asserted that Putin is responding to the challenge posed by opposition leader Alexei Navalny from a position of weakness, not strength.
What they're saying: "The leadership is feeling quite insecure at home and abroad," Wallander told PBS Newshour in April.
Go deeper