Univision doubles down on streaming following Televisa deal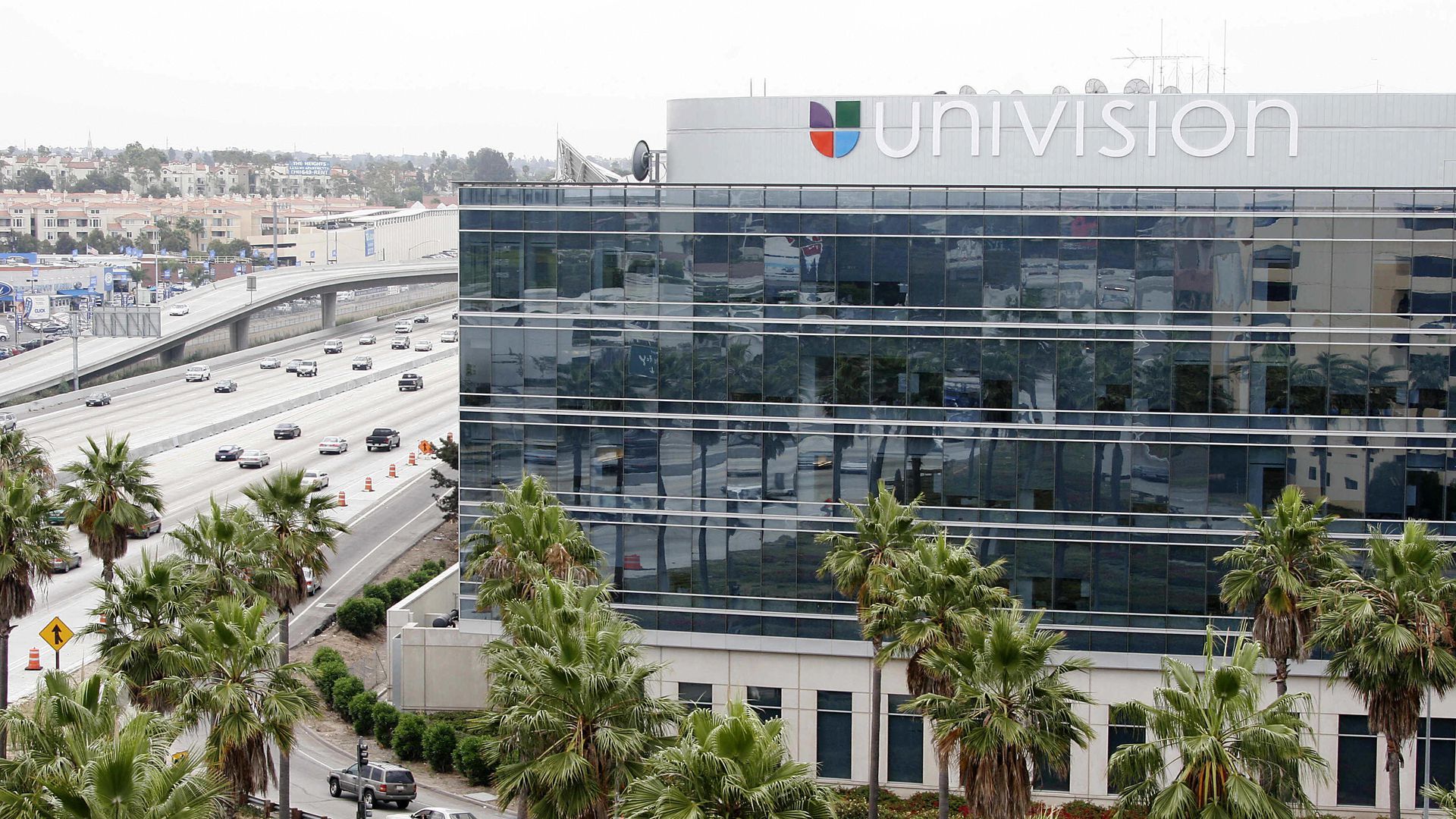 Univision plans to launch a unified streaming service next year that will include a premium subscription tier, the company said Monday.
Be smart: The expanded service comes on the heels of an announcement this year that Univision will merge with Grupo Televisa S.A.B ("Televisa"), one of the largest media companies in Latin America.
Details: Univision says the new service will have full access to Televisa's content library and intellectual property following the close of the deal, making it the largest Spanish-language streaming service globally.
The service will pull content from Univision's existing ad-supported streaming service, PrendeTV, as well as its VIX and Univision NOW streaming services. Univision acquired VIX earlier this year to help fuel PrendeTV. Univision NOW gives users access to Univision's TV content, which includes news and sports.
The various streaming services will all be housed within the new, unified streaming service. PrendeTV will anchor the ad-supported tier, while the Televisa programming will help anchor much of the subscription tier.
Univision has hired Rodrigo Mazon, a senior executive at Netflix, to oversee the service as executive VP and general manager of subscription video on demand. He will report to Pierluigi Gazzolo, Univision's president and chief transformation officer.
By the numbers: Univision says that in total, its free, ad-supported tier will have over 100 linear channels and over 40,000 hours of "wholly-owned and acquired content that will also be offered in [video on demand] form."
The subscription service will have "more than 6,000 hours of Spanish-language content and more than 30 original productions exclusively on the service within its first year," the company said.
What to watch: Univision said the brand, pricing and specific launch date will be announced following the close of the Televisa merger.
Go deeper