Tokyo Olympics to allow up to 10,000 fans at each event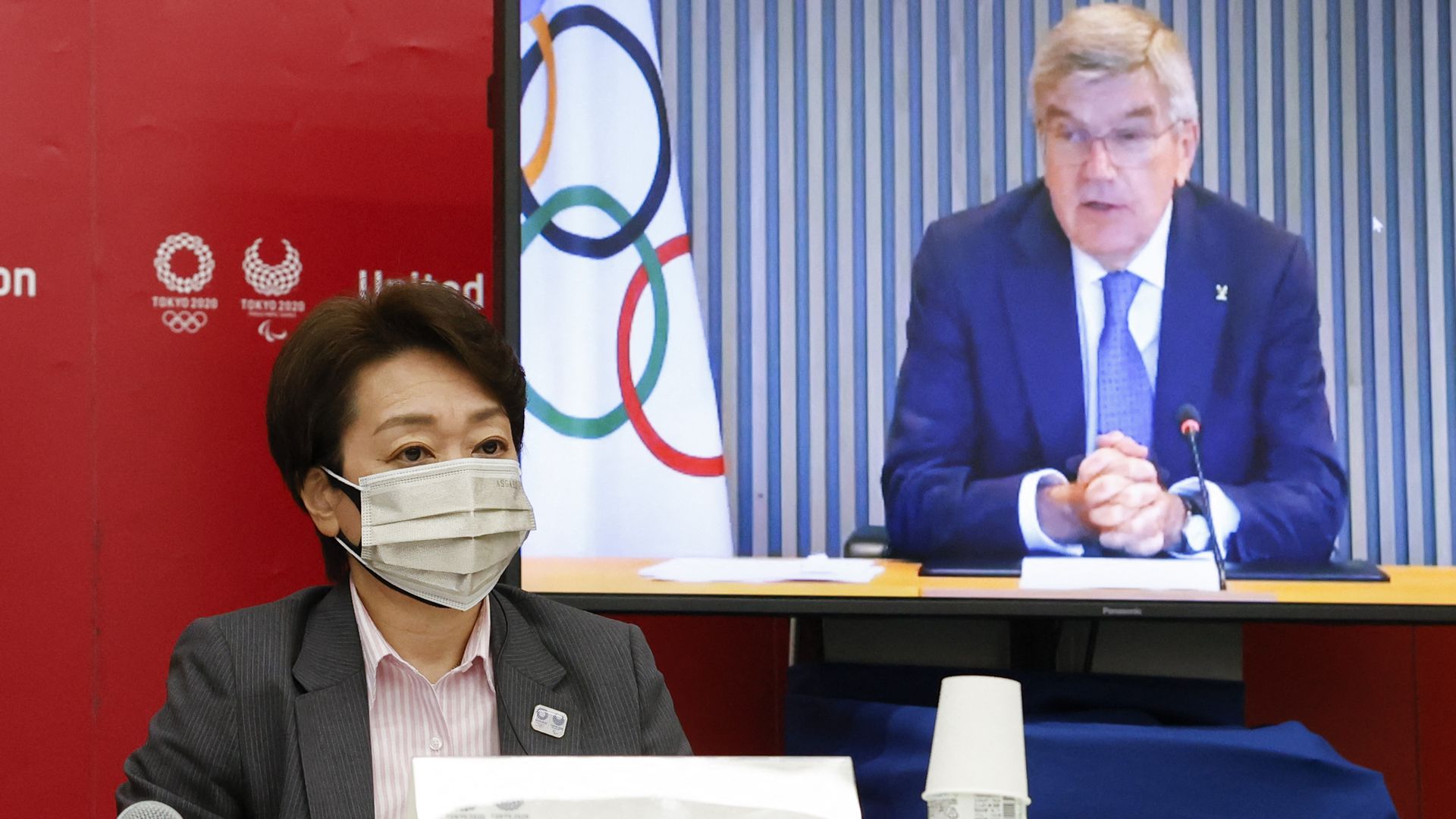 Organizers of the Tokyo Olympics said Monday that venues can be filled up to 50% capacity when the Games kick off on July 23, with a maximum of 10,000 Japanese spectators at each event, AP reports.
Why it matters: Medical experts advising the Japanese government had recommended against allowing fans, citing the low vaccination rates in Japan and the potential for new variants to drive up infections.
Overseas spectators were banned from attending the Olympics in March, and those who attend will not be allowed to cheer or yell, must wear face masks, and will be told to go home directly after the event, according to AP.
Organizers say 3.6-3.7 million tickets have been distributed.
What they're saying: "Under this COVID-19 pandemic, people in Tokyo, people in Japan, are feeling very uneasy. We have concerns and the experts are also making recommendations about the risk of spreading the infection," Tokyo Governor Yuriko Koike said.
"If there should be a major change in the sanitary situation, or infection situation, we need to revisit this matter among ourselves and we may need to consider the option of having no spectators in the venues."
Go deeper: Japan eases COVID restrictions ahead of Tokyo Olympics
Go deeper