Mayoral rivals Garcia and Yang team up on New York City campaign trail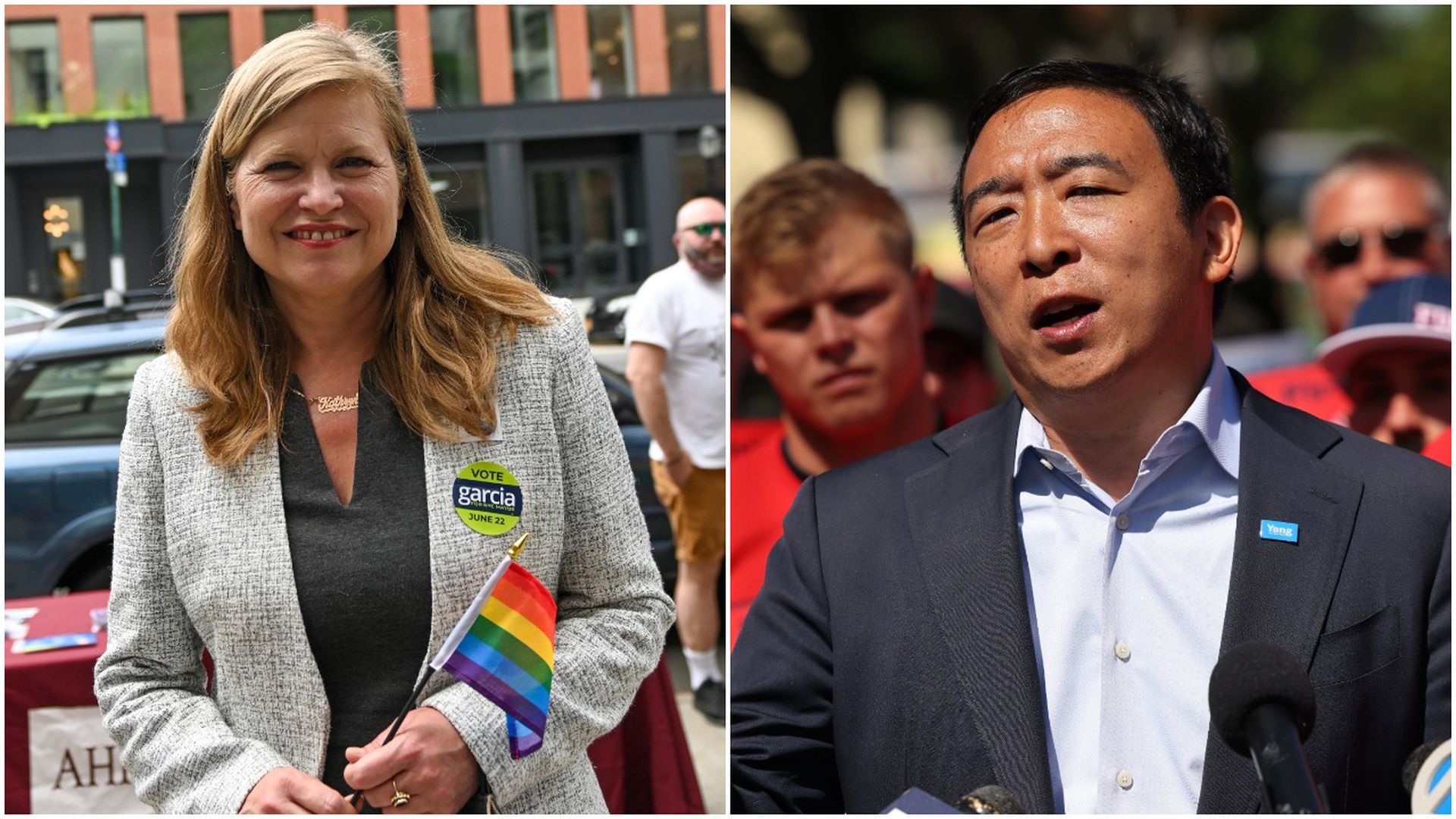 New York City mayoral candidates Andrew Yang and Kathryn Garcia campaigned together on Saturday, three days out from the Democratic primary.
Why it matters: The NYC election is for the first time taking place under a ranked choice voting system, leading candidates to push for rivals' supporters to rank them second or third.
The display could hurt Brooklyn Borough President Eric Adams, a front-runner in the race, per the New York Times — which notes Adams "sought to portray" the pair's show of unity as "racially motivated."
Details: There was no cross-endorsement when Garcia and Yang appeared together in Flushing, Queens. But Yang declared former sanitation commissioner Garcia "a true public servant," adding: "Rank me No. 1 and then rank Kathryn Garcia No. 2."
Garcia said they were campaigning together because "what's good about ranked choice is you can actually vote for what you are for, not for what you are against," noting that "you can disagree with people and have them be a part of your ballot."
Of note: Per the NYT, Adams said of Garcia and Yang: "For them to come together like they are doing in the last three days, they're saying we can't trust a person of color to be the mayor of the City of New York when this city is overwhelmingly people of color."
Yang told reporters in response to Adams' remarks, "I would tell Eric Adams that I've been Asian my entire life."
Adams later clarified that he meant his rivals were "trying to prevent a Black or Latino person from becoming mayor," the Times notes.
Go deeper: What's at stake in the New York mayor's race
Go deeper