GOP state legislatures move to assert control over election systems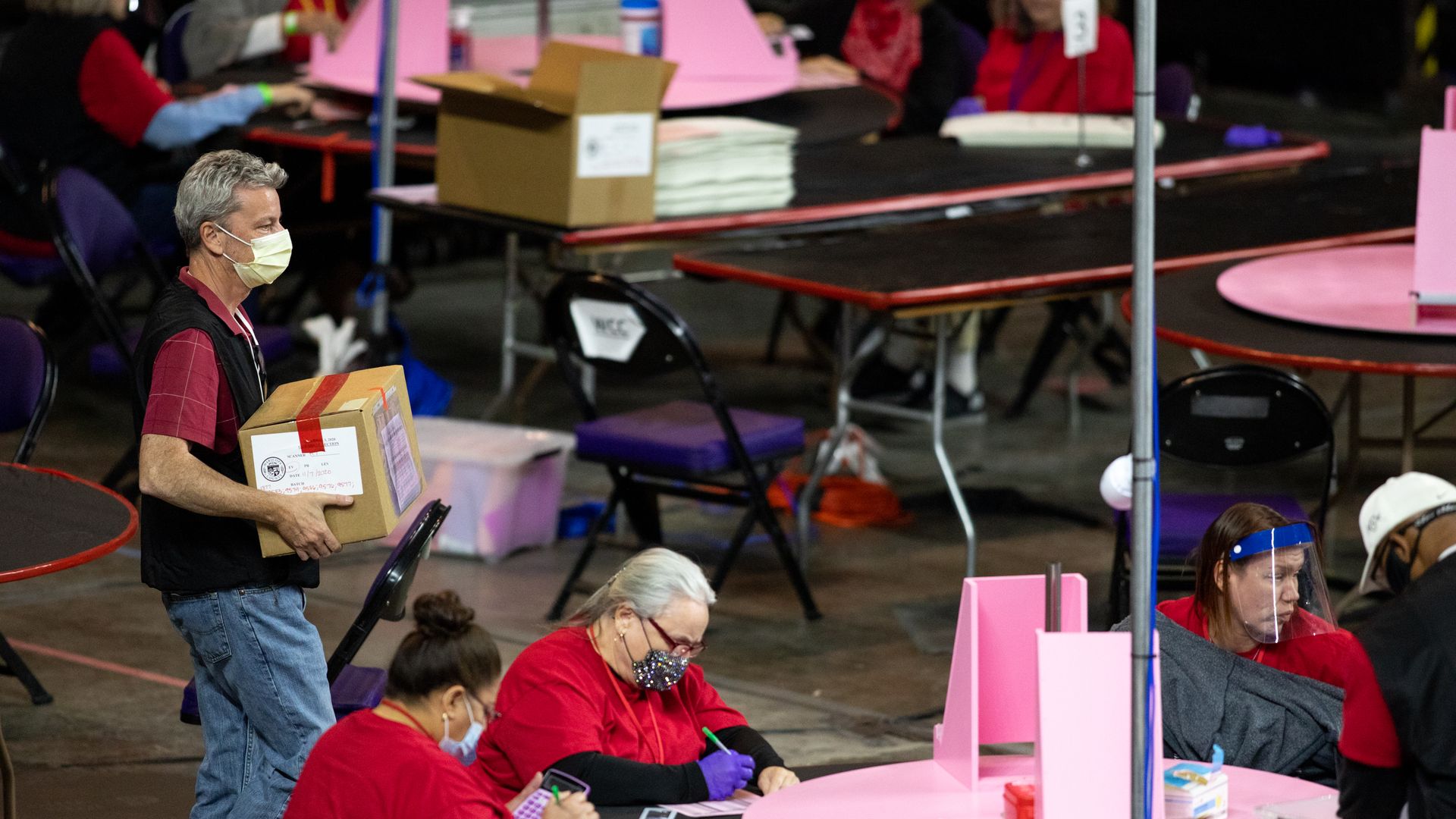 Republican-held state legislatures have passed bills that give lawmakers more power over the vote by stripping secretaries of state of their power, asserting control over election boards and creating easier methods to overturn election results, according to the New York Times.
Why it matters: The bills, triggered by baseless claims of widespread fraud in the 2020 election, threaten to politicize traditionally non-partisan election functions by giving Republicans more control over election systems.
By the numbers: Republican state lawmakers have introduced at least 216 bills in 41 states to give legislatures more power over election systems, according to the States United Democracy Center, a bipartisan organization created to protect democratic norms.
24 of the bills have been enacted into law across 14 states.
What they're saying: "Had these bills been in place in 2020, they would have significantly added to the turmoil that surrounded the election, and they would have raised the alarming prospect that the outcome of the presidential election could have been decided contrary to how the people voted," States United warned in April.
The big picture: The effort also comes as legislatures have introduced and adopted multiple restrictive voting bills, including in battleground states like Georgia, Pennsylvania, North Carolina, Michigan, Arizona and Wisconsin.
Go deeper: Florida's new voting law has elections supervisors stumped
Go deeper