Biden nominates former Rep. Xochitl Torres Small to USDA post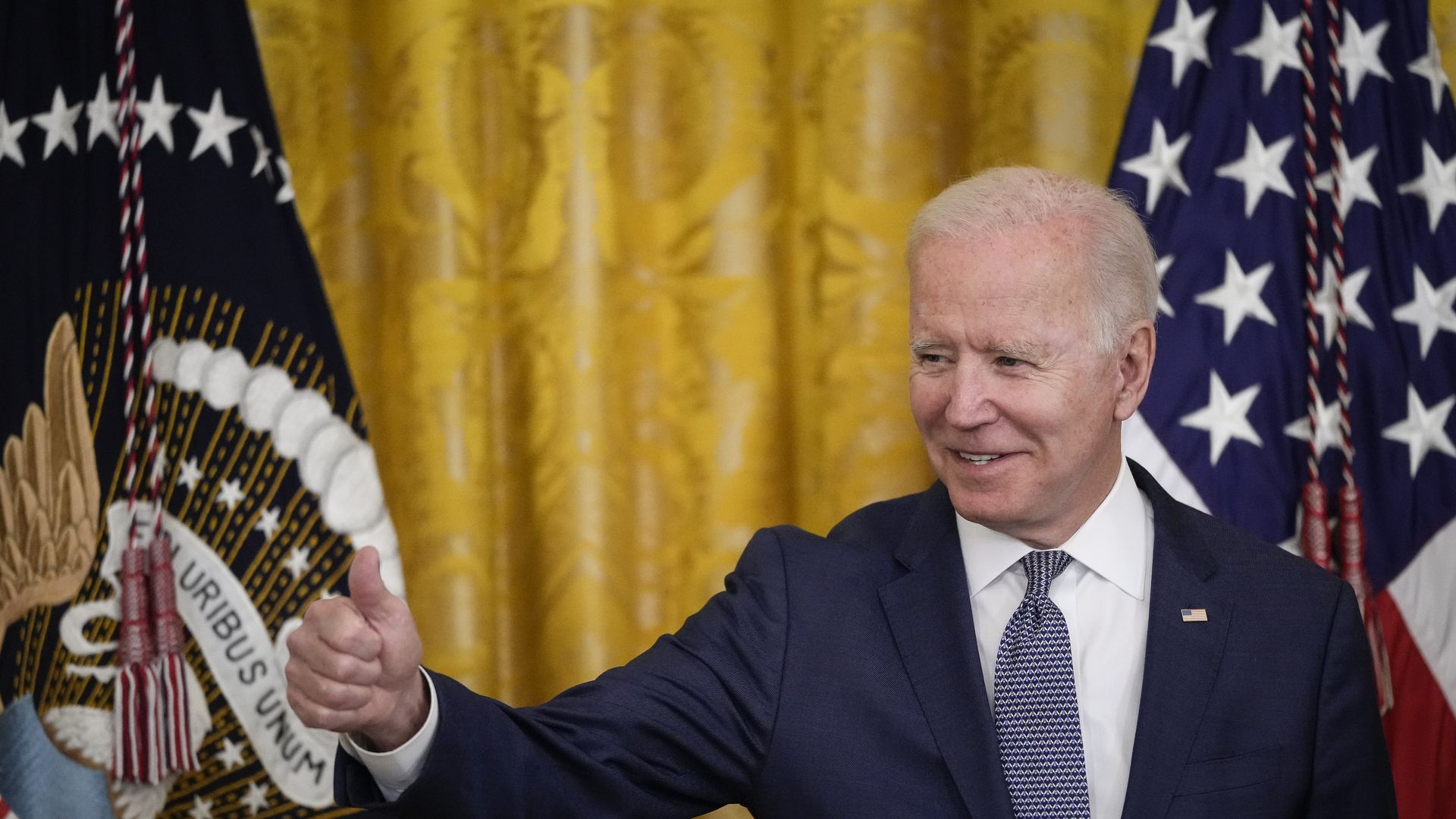 President Biden is nominating former New Mexico Rep. Xochitl Torres Small to be under secretary of rural development at the Department of Agriculture.
Why it matters: By finding a spot for Torres Small, a young Latina leader who lost her congressional seat after one term, Biden is seeking to ensure that the Democratic Party has a deep – and diverse – bench for the future.
"She was a rising congressional star, but was one of those few members of Congress who has to run in districts that are very tight from cycle to cycle," said Rep. Filemon Vela (D-Texas). "I always knew she had a bright future, whether it was in Congress, or outside Congress."
Torres Small, 36, is from southern New Mexico and served on the House Agriculture Committee during her time in Congress.
The big picture: Biden continues to make diversity a priority as he fills out his sub-Cabinet and names his ambassadors. On Friday, he'll also announce four other nominees.
Laura Daniel-Davis, who served as a chief of staff at the Interior Department under President Obama, to be Interior's assistant secretary for land and minerals management.
Hampton Dellinger, a former deputy attorney general in the North Carolina Department of Justice, to be DOJ's assistant attorney general for the Office of Legal Policy.
Camille Calimlim Touton, a former congressional staffer and Obama Interior official, to be Interior's commissioner of the Bureau of Reclamation.
Christi Grimm, whom former President Trump removed as acting inspector general for the Department of Health and Human Services for her critical report on PPE and COVID testing shortages, will be nominated as the permanent HHS inspector general.
Go deeper