U.K. coronavirus infections climb to 4-month high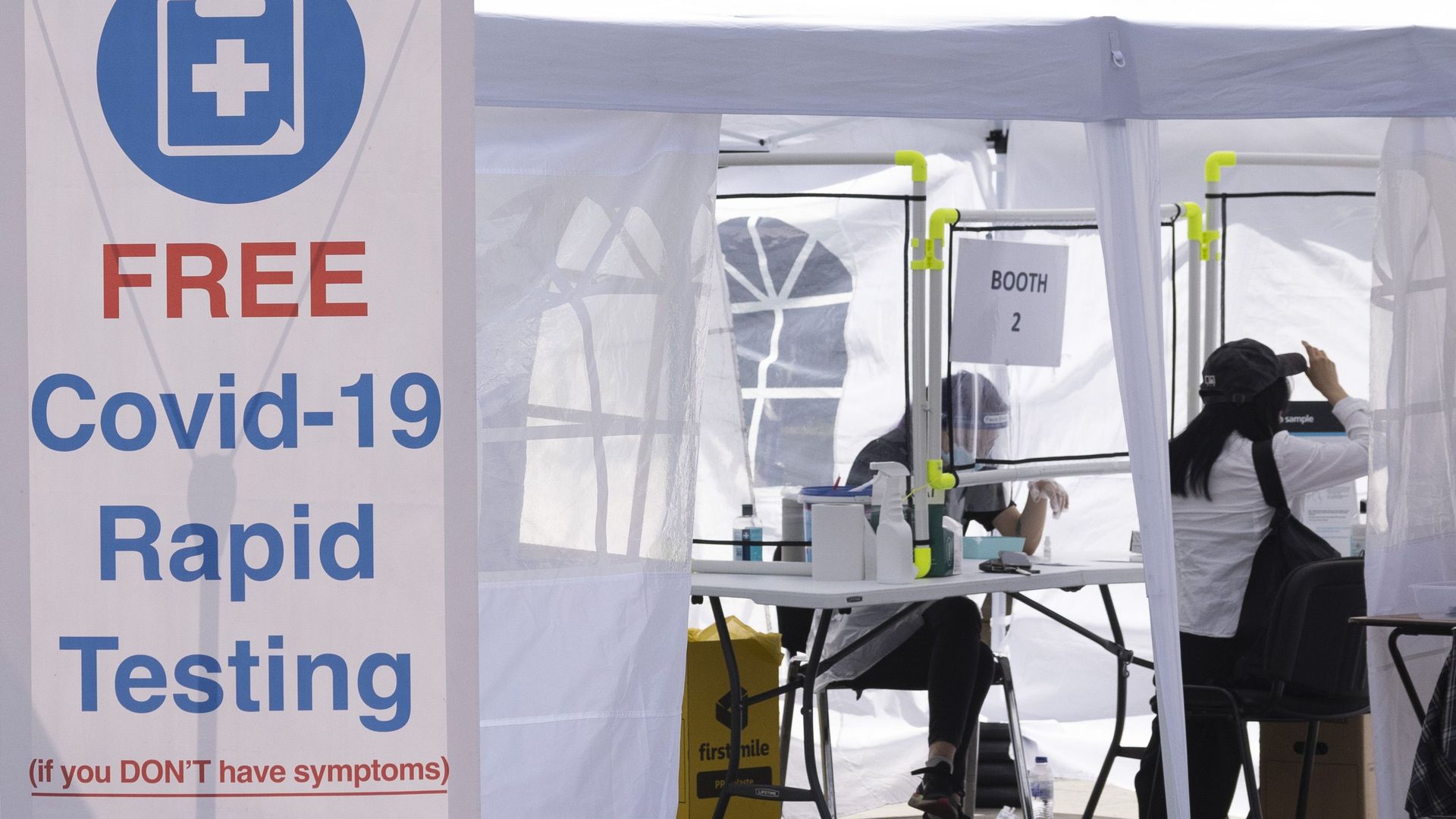 The United Kingdom recorded 11,007 new coronavirus infections on Thursday, government figures revealed.
Why it matters: COVID-19 cases across the U.K. are on the rise amid the spread of the highly transmissible COVID-19 Delta variant. The B.1.617.2 variant, first detected in India, is expected to become the dominant strain in the U.S. in three to four weeks, some researchers say.
By the numbers: Thursday's U.K. total is the highest since Feb. 19 when 12,027 cases were reported in the country.
According to government data, 80.1% of the U.K.'s adult population has received their first dose of a vaccine, with 58.2% having received their second.
What they're doing: On Monday, British Prime Minister Boris Johnson extended pandemic-related restrictions to July 19 from June 21.
NIH Director Anthony Fauci earlier this month pointed to surging cases in the U.K. as a call to action for Americans to get vaccinated.
Go deeper