The story behind the first holiday in 4 decades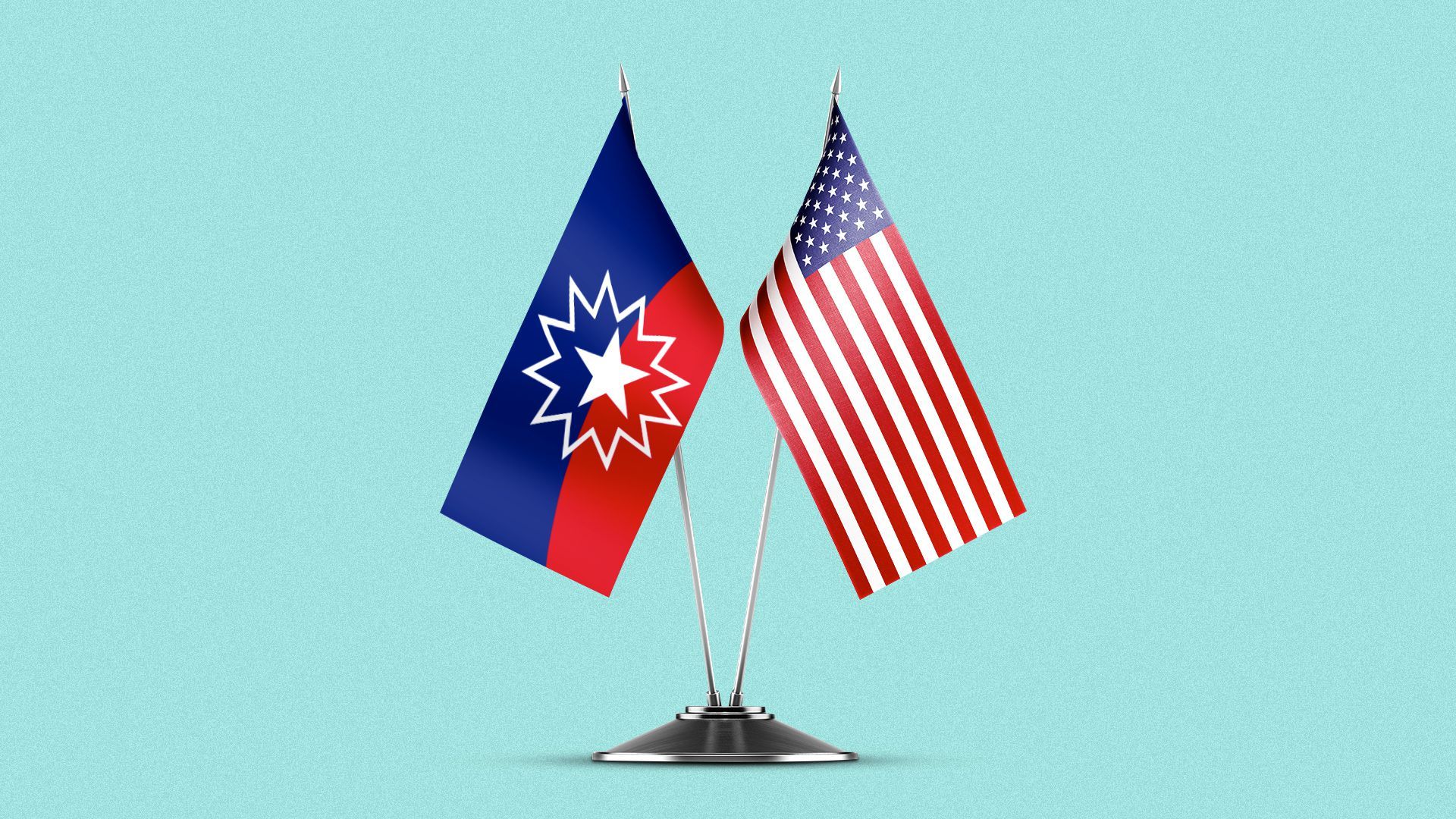 As hard as it is to get Democrats and Republicans to agree on anything these days, they came together to make Juneteenth a federal holiday because George Floyd's death and withering concern about its cost finally won over critics.
Why it matters: Juneteenth will be the first new holiday since 1983, when Congress finally approved Martin Luther King Jr.'s birthday. When President Biden signs it into law, June 19 will formally commemorate the end of slavery in the United States.
Establishing MLK Jr. Day was extremely controversial at the time and took almost 20 years to accomplish.
Making Juneteenth a national holiday happened in roughly a year. It gained momentum last year after Floyd's murder while in police custody sparked the massive Black Lives Matter protests across the country.
Congressional leaders finally dropped their party differences this week, with the Senate passing it Tuesday and the House doing the same Wednesday.
Between the lines: "It just seems like, given everything that's going on in terms of race relations in the country, it's an important reminder of how far we've come and how far we still have to go," Sen. John Cornyn (R-Texas), a co-sponsor of the Senate bill, told Axios.
The bill's passage comes as the parties continue to haggle over expansive legislation on voting rights and police reform.
Some critics questioned whether Republicans were seeking to inoculate themselves over any vote against either bill.
Cornyn dismissed any potential crossover effect from Juneteenth to the other bills, saying, "Those are really apples and oranges, in my opinion."
The backdrop: The legislation was introduced on a bipartisan basis in 2020 by Cornyn and Sen. Ed Markey (D-Mass.).
Sen. Ron Johnson (R-Wis.) then blocked the bill, arguing that having federal employees take the day off would cost U.S. taxpayers hundreds of millions of dollars.
But Johnson didn't block the bill Tuesday when the Senate took it up again — eager to pass it before this Saturday, June 19.
"It is clear that there is no appetite in Congress to further discuss the matter," Johnson said.
The big picture: For years, Juneteenth has been celebrated in Houston and Galveston, Texas, to commemorate U.S. Major General Gordon Granger issuing General Order No. 3 during the Civil War.
That order announced that, in accordance with the Emancipation Proclamation, "all slaves are free." It was one of the last places in the U.S. where enslaved people learned of the Emancipation.
Juneteenth recently has become a day marked in other cities — particularly within the African American community — and became a rallying point last year.
What they're saying: "It'd be opportunities for us to get together and talk about those elements of this history, to make a difference on the idea that America did eliminate the freedom of some of the human beings in their nation," U.S. Rep. Sheila Jackson Lee (D-Texas), the bill's sponsor in the House, told Axios' Russell Contreras.
"It would mean that we could talk about freedom, we could use the word freedom, we could, in essence, be unafraid of freedom."
Go deeper