BlackRock beefs up its climate modeling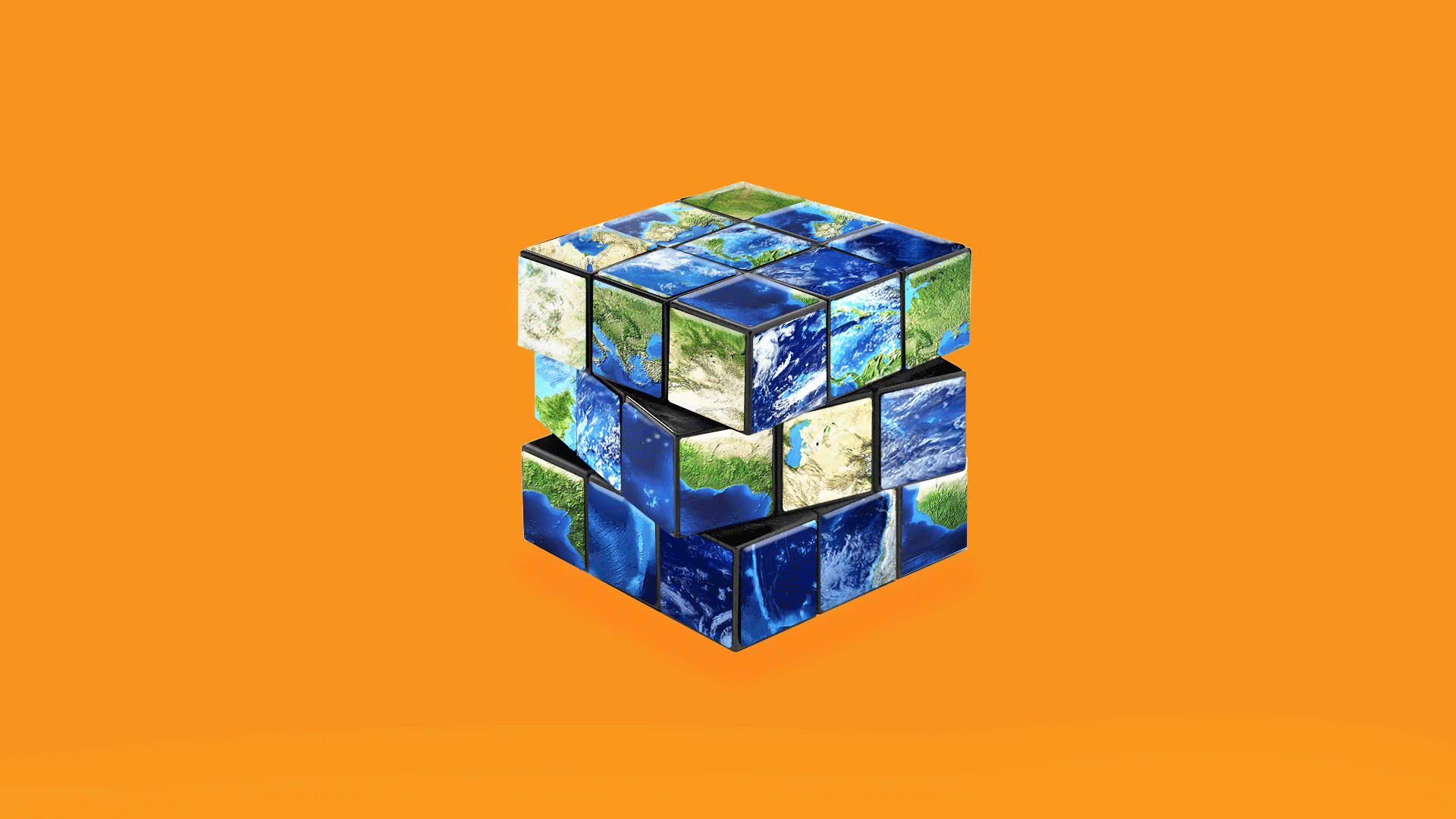 BlackRock, the world's largest asset manager, said Thursday it's acquiring a London-based consulting firm's climate modeling system.
What's next: BlackRock plans to integrate the model into its proprietary tools to help clients reduce their portfolios' climate risk exposure.
Why it matters: Its purchase of Baringa Partners' climate change scenario model is part of a broader climate modeling war.
Asset managers and investment firms are looking to in-house teams or outside firms to gauge their risks of climate impacts, such as sea level rise.
In addition, companies including BlackRock want to help clients profit off the transition to a clean energy economy — which Baringa's model is designed for.
Driving the news: BlackRock already has a set of tools called Aladdin Climate to evaluate climate risks and opportunities as the company boosts sustainability efforts.
It intends to blend Baringa's model with Aladdin to create broader, more accurate tools and metrics for investment managers to minimize risk exposure.
The model would bring to BlackRock new capacity to analyze risks of a transition to a net-zero carbon economy, which many big nations including the U.S. hope to achieve by 2050.
This could include, for instance, financial ramifications of oil and gas assets that can no longer be burned due to new greenhouse gas emissions limits.
The big picture: The announcement comes as U.S. financial regulators move toward mandating that companies disclose climate risk exposure, and consulting firms pop up offering their own models.
BlackRock has sought to make its modeling more accurate by recently partnering with or piping in data from the Rhodium Group, Sustainalytics, Refinitiv and Clarity AI, a spokesperson said.
Between the lines: The new acquisition boosts the chances that an ecosystem will develop in which more companies plug climate models into their financial planning systems — but without fully revealing what lies under their hood.
Earlier this week, scientists at the Woodwell Climate Research Center warned the Securities and Exchange Commission against fostering the development of just such a risk modeling ecosystem, instead advocating for more transparency.
Methods and assumptions in private sector models are often kept hidden from investors and the public, something that scientists have warned the SEC about as part of their likely rule-making process.
Our thought bubble: Simply by virtue of its size and wide use of its Aladdin platform, BlackRock's investment in Baringa's modeling vaults that system to the top of the list of widely used tools to help investors manage the transition to a low carbon future.
Go deeper: Prominent investors jump into the climate risk space
Go deeper