Biden unplugs in trip's last hour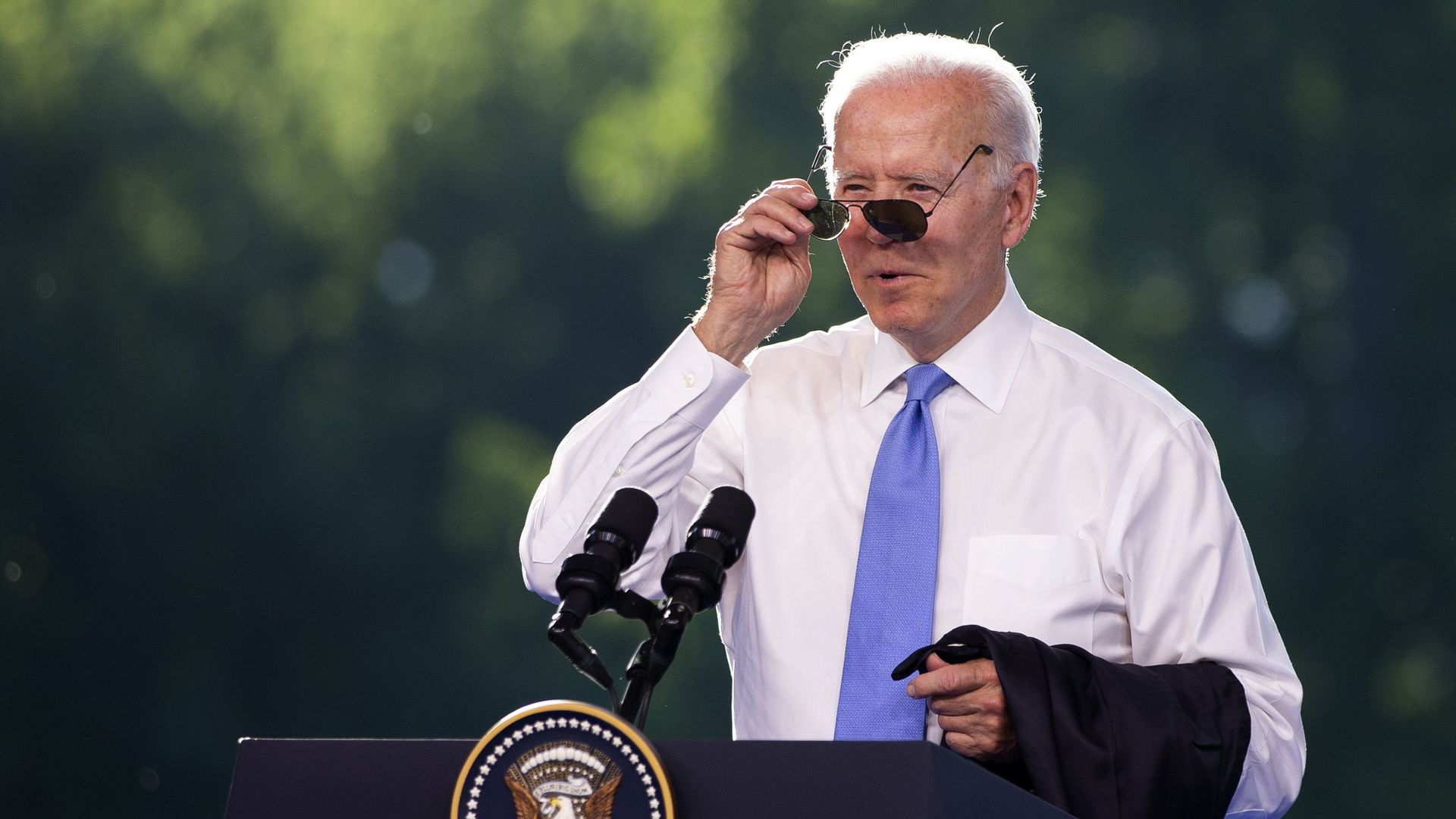 After eight days of talking on the world stage, President Biden got prickly — then blunt, then reflective — in the final minutes before Air Force One lifted off for home.
Why it matters: One wish that aides to generations of presidents have in common is that when their boss walks away from the podium, he'll keep walking. And reporters know that the most revealing comments often come when an interview or press conference is "over": The newsmaker drops the talking points and is more likely to be real.
Biden was walking off the stage at his post-summit press conference in Geneva when CNN's Kaitlan Collins shouted a provocative, but totally fair question after his three hours with Vladimir Putin: "Why are you so confident he'll change his behavior, Mr. President?"
Biden stopped and snapped as he waved his finger: "I'm not confident he'll change his behavior. Where the hell — what do you do all the time? When did I say I was confident?  ... [L]et's get it straight. I said: What will change their behavior is if the rest of [the] world reacts to them and it diminishes their standing in the world. I'm not confident of anything; I'm just stating a fact."
After the correspondent persisted about how the meeting could be called constructive when Putin had shown no sign of changing behavior, Biden retorted: "If you don't understand that, you're in the wrong business."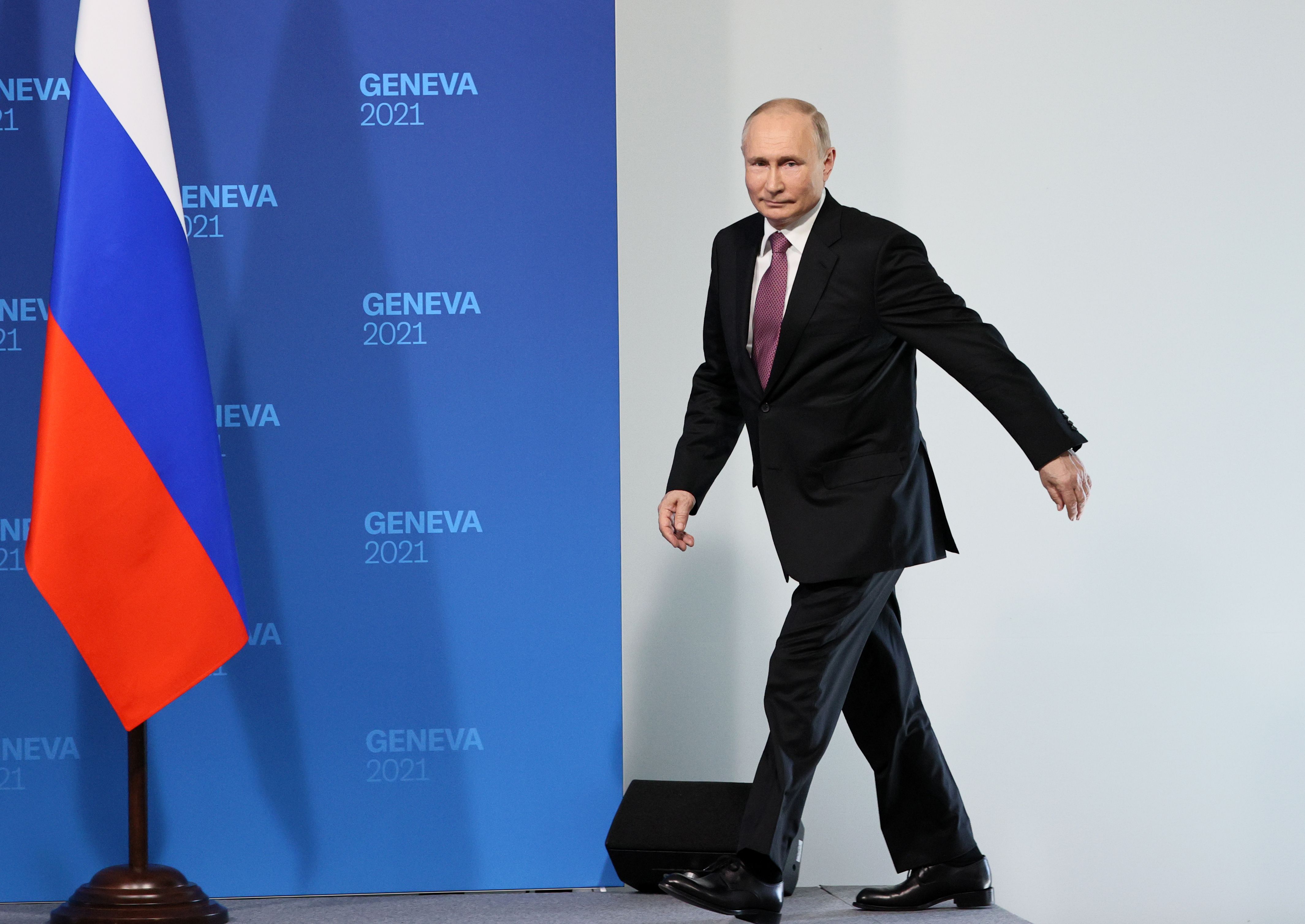 Half an hour later, on the tarmac before boarding Air Force One, Biden came over to the press pool and said: "I owe my last question an apology. ... I shouldn't have been such a wise guy with the last answer I gave."
Asked again about the lack of concrete movement, Biden said: "Look, to be a good reporter, you got to be negative. You got to have a negative view of life — OK? — it seems to me, the way you all — you never ask a positive question."
Of course, sharp questions are designed to do exactly what these had done — elicit what the person is really thinking.
Biden then said he had started "working on arms control agreements back all the way during the Cold War. If we could do one [during] the Cold War, why couldn't we do one now? We'll see."
Then, with an aide telling him he really needed to go, Biden gave a window into how he sees the larger narrative of his presidency after 50 years on the public stage.
Biden said the Capitol riot had reinforced "what I got taught by my political science professors and by the senior members of the Senate that I admired when I got there — that every generation has to reestablish the basis of its fight for democracy. I mean, for real, literally have to do it."
Go deeper: Summit takeaways ... Read Putin's press conference ... Biden's presser ... Biden's tarmac remarks.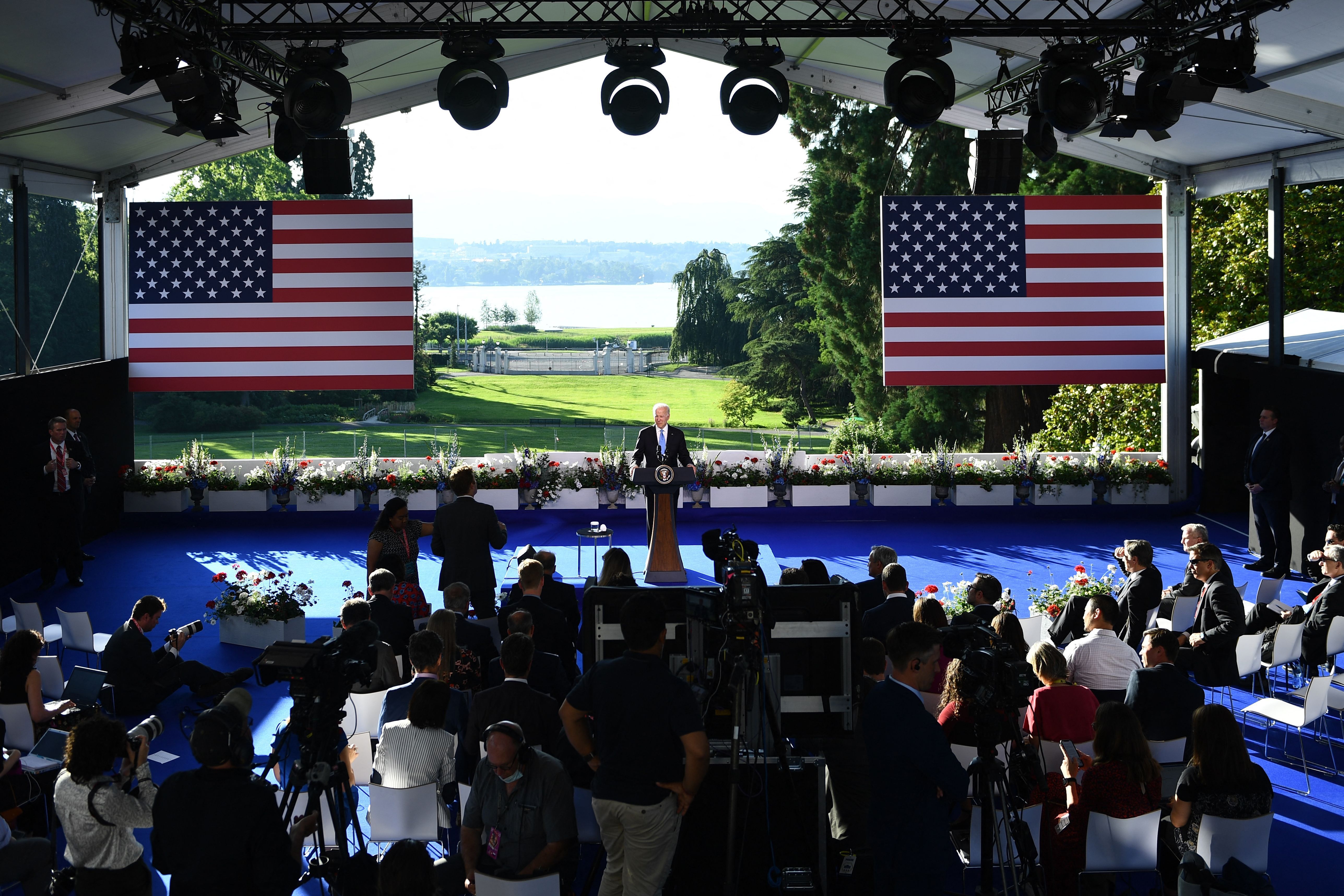 Go deeper