Israeli military says it launched airstrikes in Gaza over incendiary balloons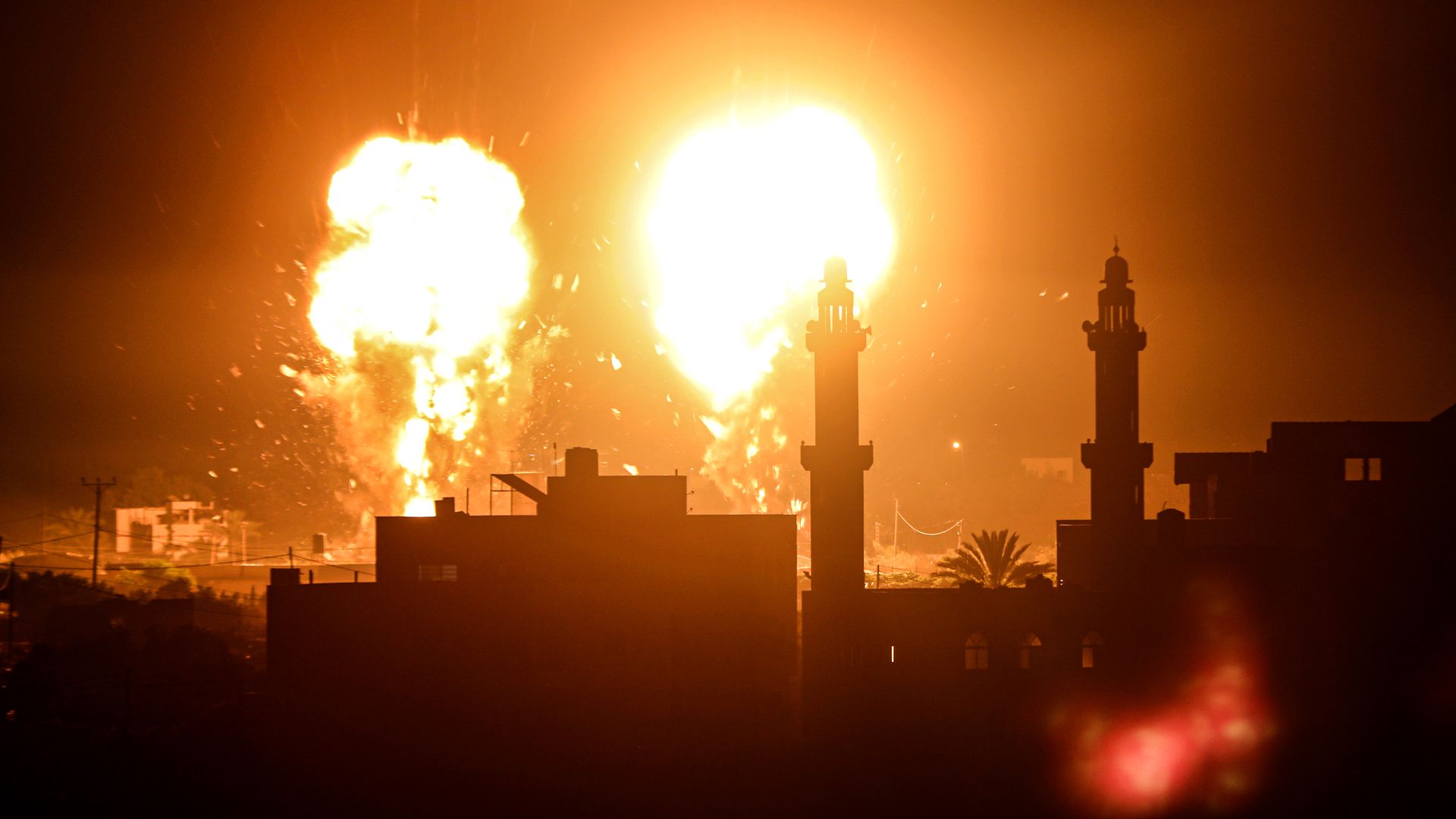 Israel's military said it carried out airstrikes in the Gaza Strip early Wednesday after incendiary balloons were launched from the Palestinian territory.
Why it matters: It's the first major flare-up since last month's fragile ceasefire ended 11 days of flighting between Israel and Hamas. It also comes just days after Israel's new coalition government led by Naftali Bennett took power.
What they're saying: The Israeli military said it attacked Hamas armed compounds in Gaza City and the southern Gaza town of Khan Younis.
It added that Israel was "ready for all scenarios, including renewed fighting in the face of continued terrorist acts emanating from Gaza."
A Hamas spokesperson, speaking to Reuters, confirmed the airstrikes, adding that Palestinians would continue their "brave resistance and defend their rights and sacred sites" in Jerusalem.
There were no immediate reports of casualties.
The big picture: The airstrikes came hours after hundreds of Israeli ultra-nationalists — some chanting "Death to Arabs" — marched to mark Israel's capture of East Jerusalem in 1967, per AP.
The march, considered a "provocation" by many Palestinians, was canceled by organizers last month after the Israeli government rerouted it due to rising tensions in Jerusalem.
"Though there were concerns [Tuesday's] march would raise tensions, canceling it would have opened Bennett and other right-wing members of the coalition to intense criticism from those who would view it as a capitulation to Hamas," AP noted.
Palestinian groups had called for a "day of rage" against the march.
Foreign Minister Yair Lapid condemned those shouting racist chants, tweeting they were "a disgrace to the Israeli people" and the "fact that there are radicals for whom the Israeli flag represents hatred and racism is abominable and unforgivable," per AP.
Go deeper