Supreme Court orders new review of data scraping in LinkedIn case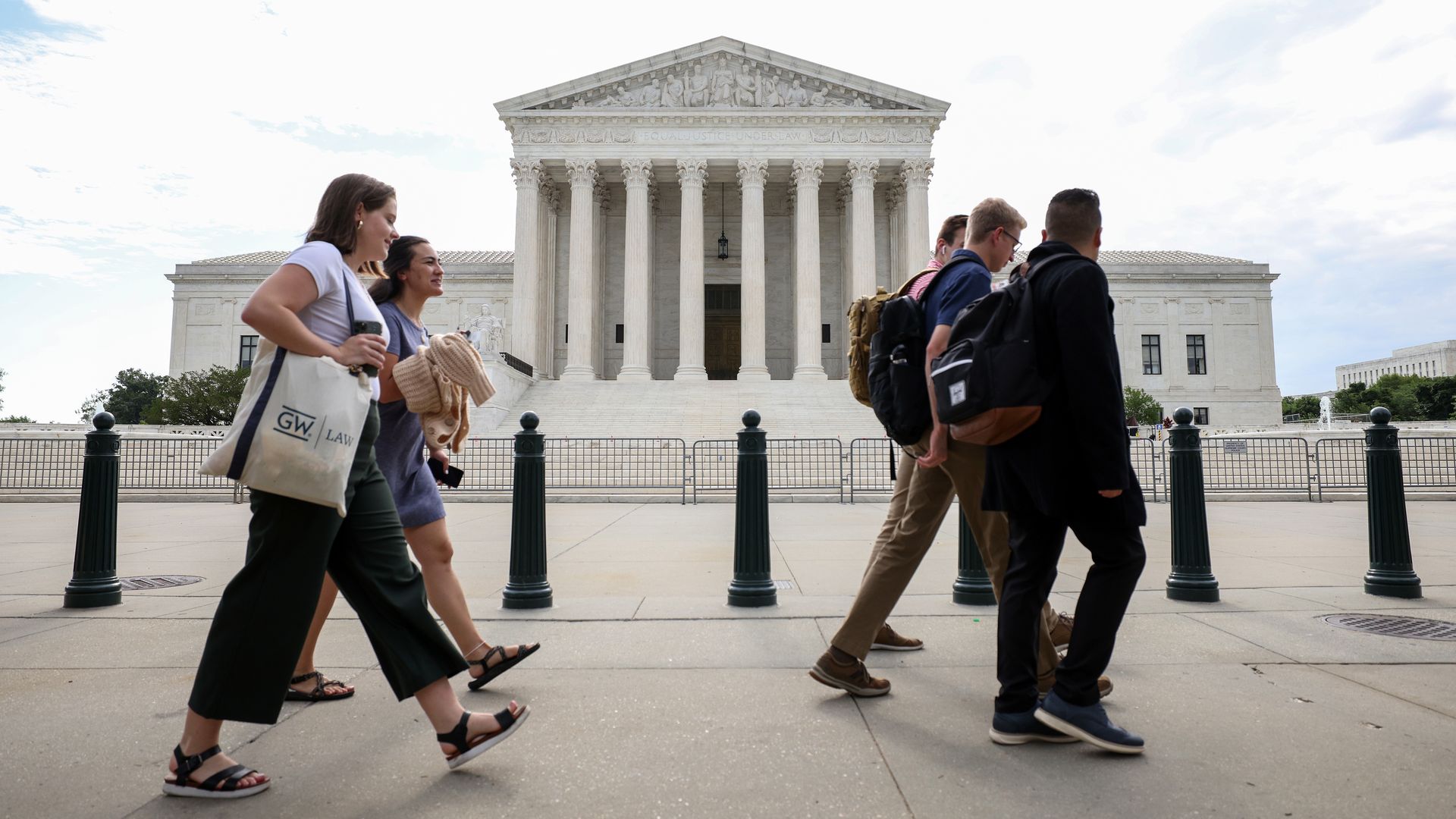 The U.S. Supreme Court threw out a lower court ruling on Monday that would have given companies and individuals broad scope in scraping information from online services.
Why it matters: In remanding the case between LinkedIn and hiQ back for further proceedings, the Supreme Court will give Microsoft, which owns LinkedIn, another chance to make the case that bulk collection of even publicly available data threatens individual privacy.
Catch up quick: LinkedIn argues that upstart rival hiQ shouldn't be able to scrape public profiles on its site to gather the vast amount of information it provides on people's work history and other business-related data.
A federal appeals had sided with hiQ, but Monday's ruling by the Supreme Court will send things back to the 9th Circuit Court of Appeals.
Between the lines: The legal question is how broadly to apply the Computer Fraud and Abuse Act, which prohibits accessing a computer system without proper authorization.
My thought bubble: Technology has made questions around combining masses of public data a lot trickier.
"Public information" once meant you could access a particular record by visiting a government building.
Electronic databases have already changed the game, as has the emergence of data brokers who compile public records in new ways.
Mass scraping of data takes things a step further, enabling personal data to be combined, or even used to create and train algorithms. That's how Clearview is said to have used photos scraped from Facebook and Google to hone its facial recognition technology.
Go deeper: House antitrust bills take tight aim at tech giants
Go deeper