Some Americans were infected with COVID in December 2019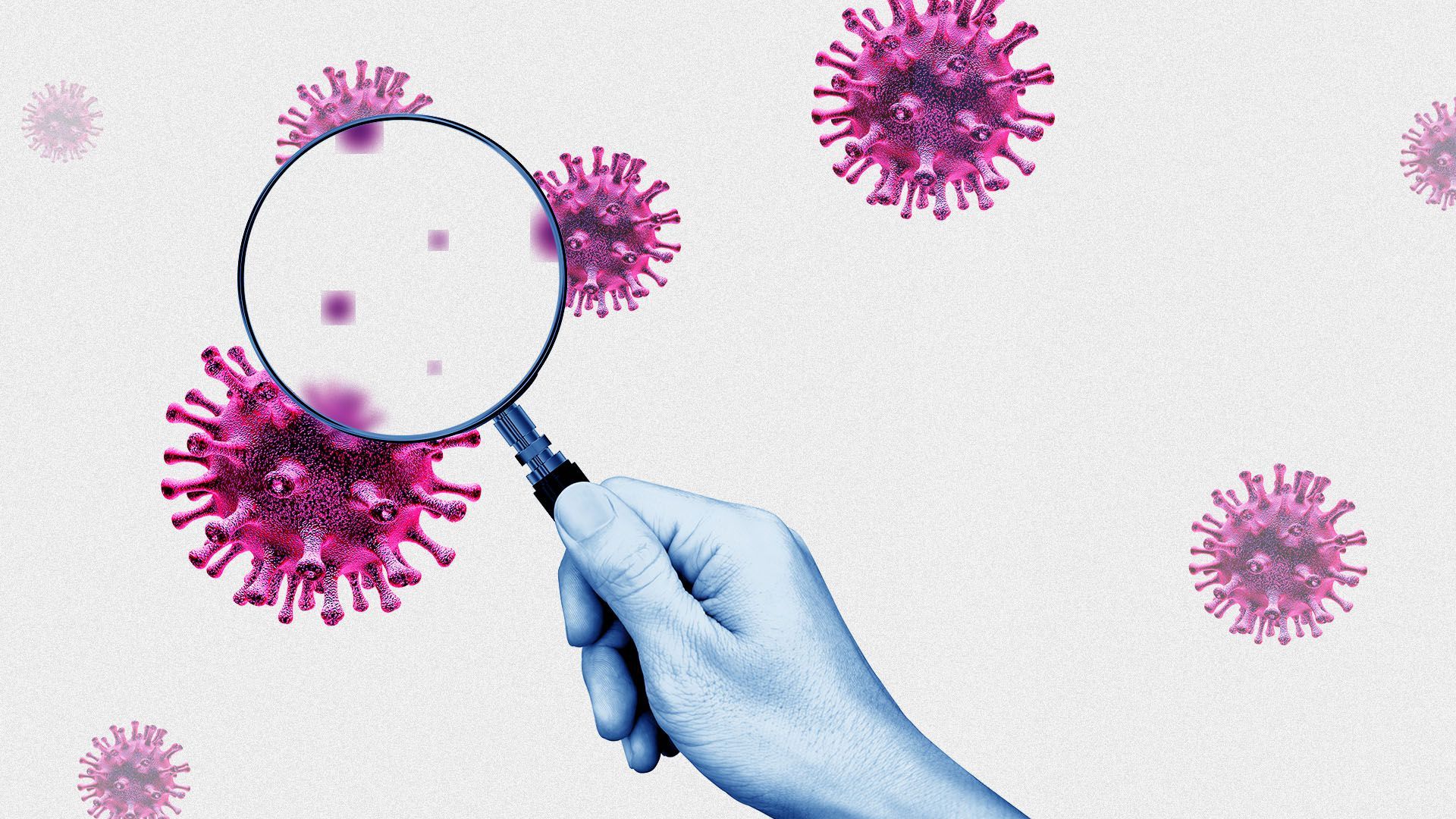 The National Institutes of Health said Tuesday morning that testing of samples from an ongoing study of Americans show a very limited number of cases of SARS-CoV-2 infection in five U.S. states as early as Jan. 7, 2020.
Why it matters: Calling it another "piece of the puzzle" of when and how the coronavirus pandemic began, the NIH researchers say this offers more evidence that the virus was in the U.S. at the end of December.
The latest: Researchers for the long-term project All of Us, which was created to reach out to underrepresented communities and build a diverse health database, tested 24,079 blood samples that had been gathered in 50 states before the pandemic shut down face-to-face services on March 18, 2020.
They found antibodies to SARS-CoV-2 in nine samples, confirmed via two separate platforms to minimize false positives, per the study published in the journal Clinical Infectious Diseases.
They were not found in the main hubs of later hotspot activity, in New York and Seattle, but instead the nine samples were located in Illinois, Mississippi, Massachusetts, Pennsylvania and Wisconsin.
What they're saying: "Our study doesn't speak to the overall origin of the virus," says Sheri Schully, a co-author of the paper and acting chief medical and scientific officer of All of Us.
"We haven't followed up with these participants to know if they had traveled outside the U.S., or had contact with folks who traveled outside the U.S. But, it is important, for future pandemic planning, to know what's happening during periods of low prevalence in epidemics, such as this," Schully tells Axios.
She says they did not examine samples prior to Jan. 2, 2020. But, this does add further data to a prior study by the CDC indicating some Americans may have been infected in December 2019.
The bottom line: "We continue to add more pieces to this story about low levels of disease and infection prior to the recognition of the epidemic at larger magnitude," Keri Althoff, co-author and associate professor at Johns Hopkins Bloomberg School of Public Health, tells Axios.
Go deeper: NIH expands its COVID-19 research in underrepresented communities
Go deeper