300+ groups tell big businesses to ditch ALEC over voting restriction efforts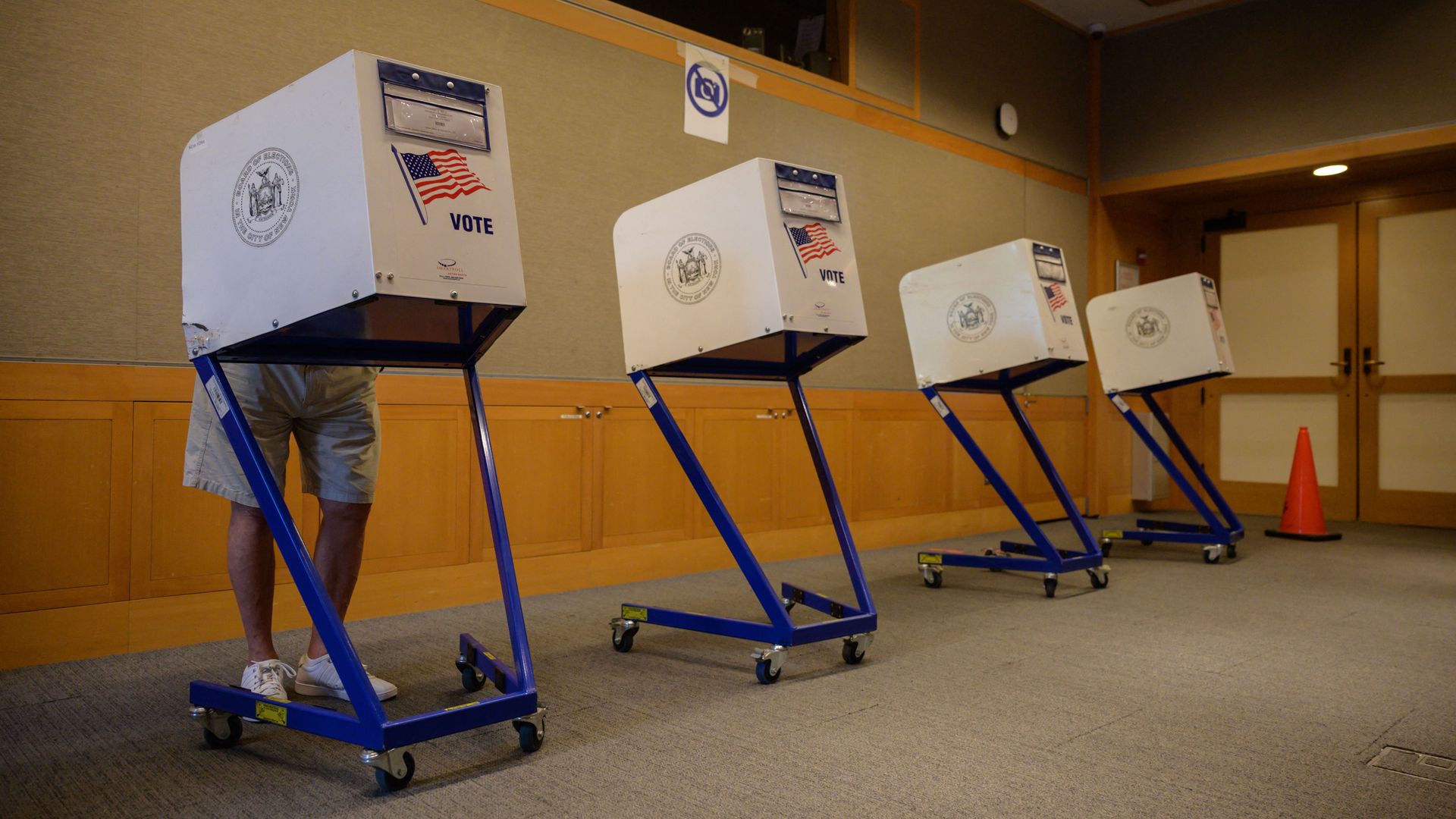 Hundreds of state and national advocacy and union groups are calling on businesses like Coca-cola, Chevron, FedEx and the Chamber of Commerce to stop funding the American Legislative Exchange Council (ALEC) because of its voter restriction efforts, according to a letter first shared with Axios.
Why it matters: Dozens of bills with measures that could make it more difficult to vote are moving through state legislatures — and 22 laws have been in enacted in 14 states this year, according to the Brennan Center.
The conservative group ALEC writes model legislation for state lawmakers, and has opposed the sweeping election bill in the U.S. Congress supported by Democrats.
Organizations, including Common Cause, Stacey Abram's Fair Fight Action and AFL-CIO, write that business "participation in ALEC serves to promote and legitimize the group's anti-democratic efforts to create more barriers to voting," according to the letter.
The letter says that ALEC "has reengaged on highly controversial policies related to elections and redistricting in recent years," pointing to reporting about a secret working group for redistricting and election law issues.
It also criticizes the group for working with attorneys, lawmakers and other conservative groups who questioned the validity of the 2020 election results or mail-in voting.
What they're saying: "Through the American Legislative Exchange Council (ALEC), dozens of corporations — many of whom pledged solidarity with Black workers and consumers just last year — are secretly funding efforts to silence Black voters," Scott Roberts, senior director of criminal justice and democracy campaigns at Color Of Change, said in a statement.
The big picture: Big corporations can be an important ally in the voting rights war, especially in states where Republicans control the legislature.
Democrats and organizations in Texas successfully rallied big businesses, like Dell, Microsoft and American Airlines, to push back against a restrictive voting bill moving through the legislature. Democratic lawmakers ultimately boycotted the vote on the bill.
Go deeper