Pelosi demands Barr and Sessions testify on data subpoenas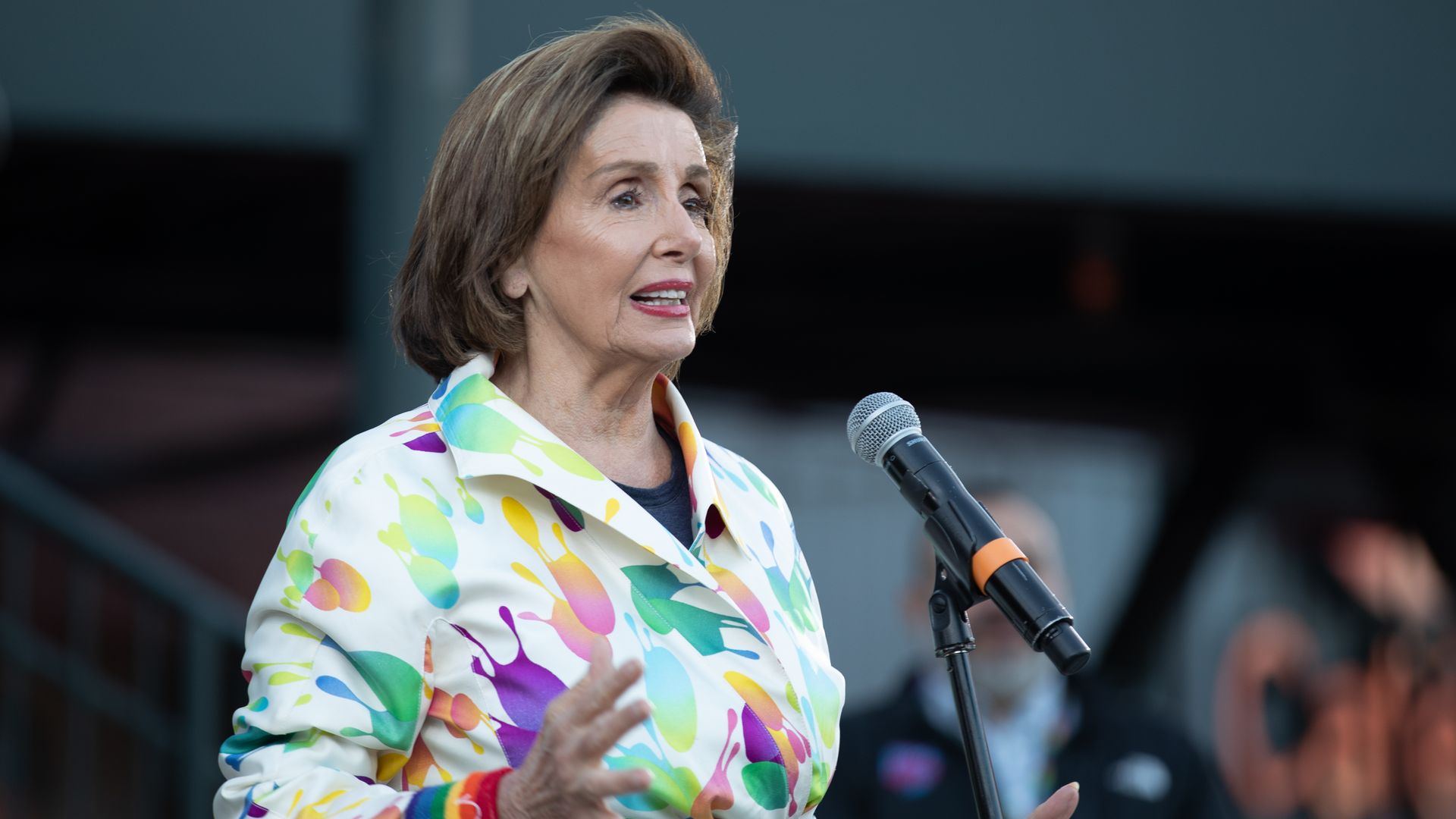 House Speaker Nancy Pelosi (D-Calif.) told CNN Sunday that former Attorneys General William Barr and Jeff Sessions should testify before Congress on reports that the Trump-era Department of Justice seized Democrats' and journalists' data records.
Driving the news: DOJ Inspector General Michael Horowitz announced Friday an internal investigation into the matter, and Pelosi expressed disbelief to CNN's Dana Bash at assertions that neither Barr nor Sessions knew of probes into lawmakers.
"To say that they didn't know anything about it is beyond belief. We will have to have them come under oath to testify about that."
— Pelosi
What she's saying: "How could it be that there could be an investigation of members in the other branch of government and the press and the rest too and the attorneys general did not know?" Pelosi said to Bash on CNN's "State of the Union." "So who are these people and are they still in the Justice Department?"
Pelosi said reports that the Trump administration — "the Justice Department, the leadership of the former president" — subpoenaed tech companies to access Congress members' data "goes even beyond Richard Nixon."
"Richard Nixon had an enemies list," she noted about the former president, who resigned following the Watergate break-in at the Democratic National Committee headquarters in the 1970s. "This is about undermining the rule of law."
The other side: Barr told Politico Friday that he was "not aware of any congressman's records being sought in a leak case" and that former President Trump "was not aware of who we were looking at in any of the cases," nor did he discuss such matters with him.
Rod Rosenstein, who served as deputy attorney general in the Trump administration, has said he wasn't aware of any subpoenas against Apple for data belonging to House Democrats when Sessions was attorney general, per CNN.
Representatives for Barr, Sessions and Trump could not immediately be reached.
Go deeper: Trump-era Justice Department emerges as scandal of the summer
Go deeper