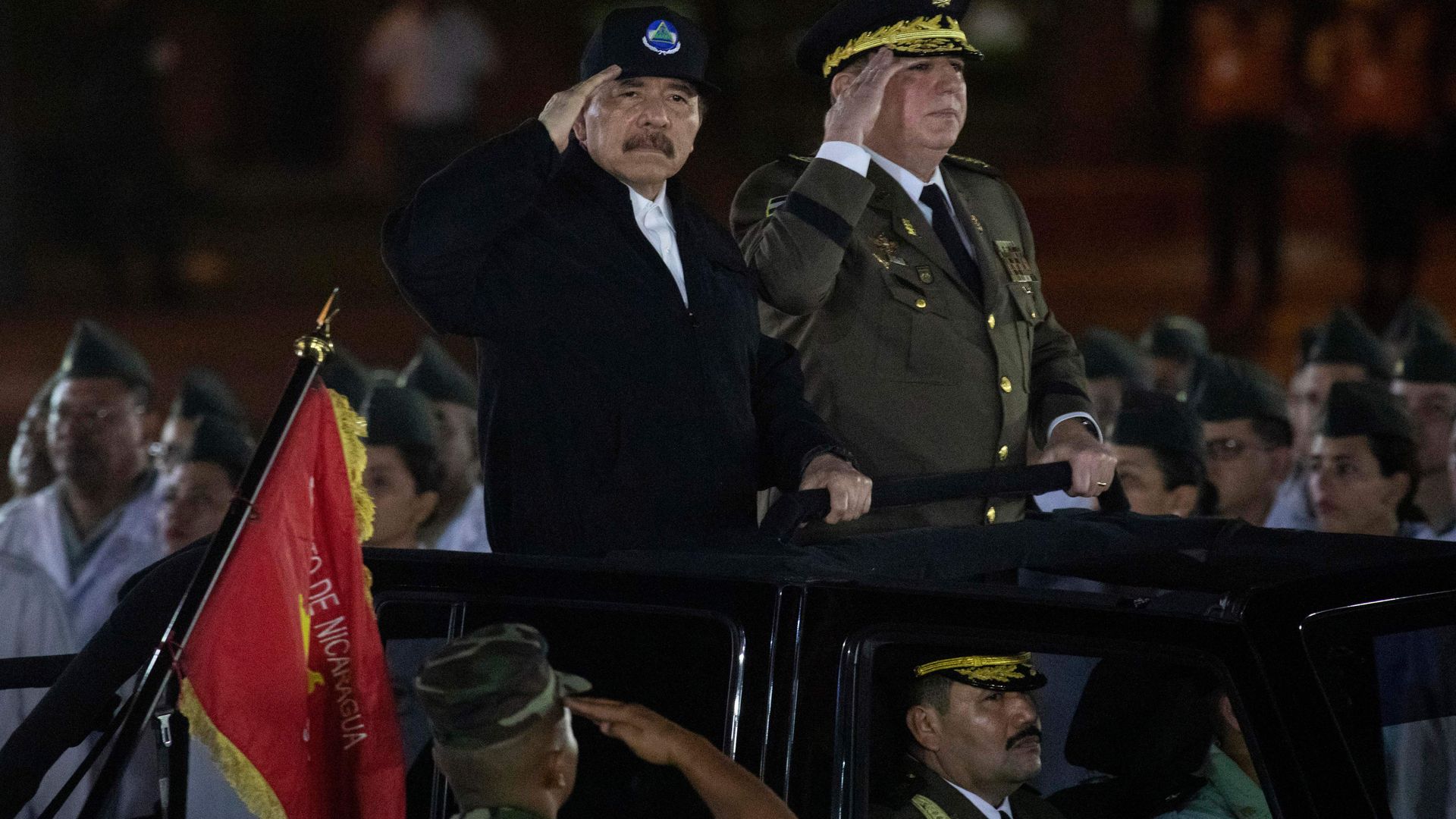 Police in Nicaragua detained five leading opposition critics of President Daniel Ortega over the weekend.
Why it matters: The four arrests Sunday and one Saturday bring the total number of opponents detained since June 2 to 12, suggesting that Ortega isn't just targeting potential rivals in the upcoming November elections, but also "any prominent member of the opposition," AP notes.
Hugo Torres, a former general and dissident of Ortega's Sandinista National Liberation Front political party, told AP just before his arrest Sunday, "This is not a transition to dictatorship, it is a dictatorship in every way."
The big picture: The State Department imposed fresh sanctions on several Nicaraguan officials associated with Ortega in response to the arrests of several presidential candidates and other civil society and opposition leaders in the country earlier this month.
Go deeper