Garland says DOJ will strengthen rules on obtaining lawmakers' records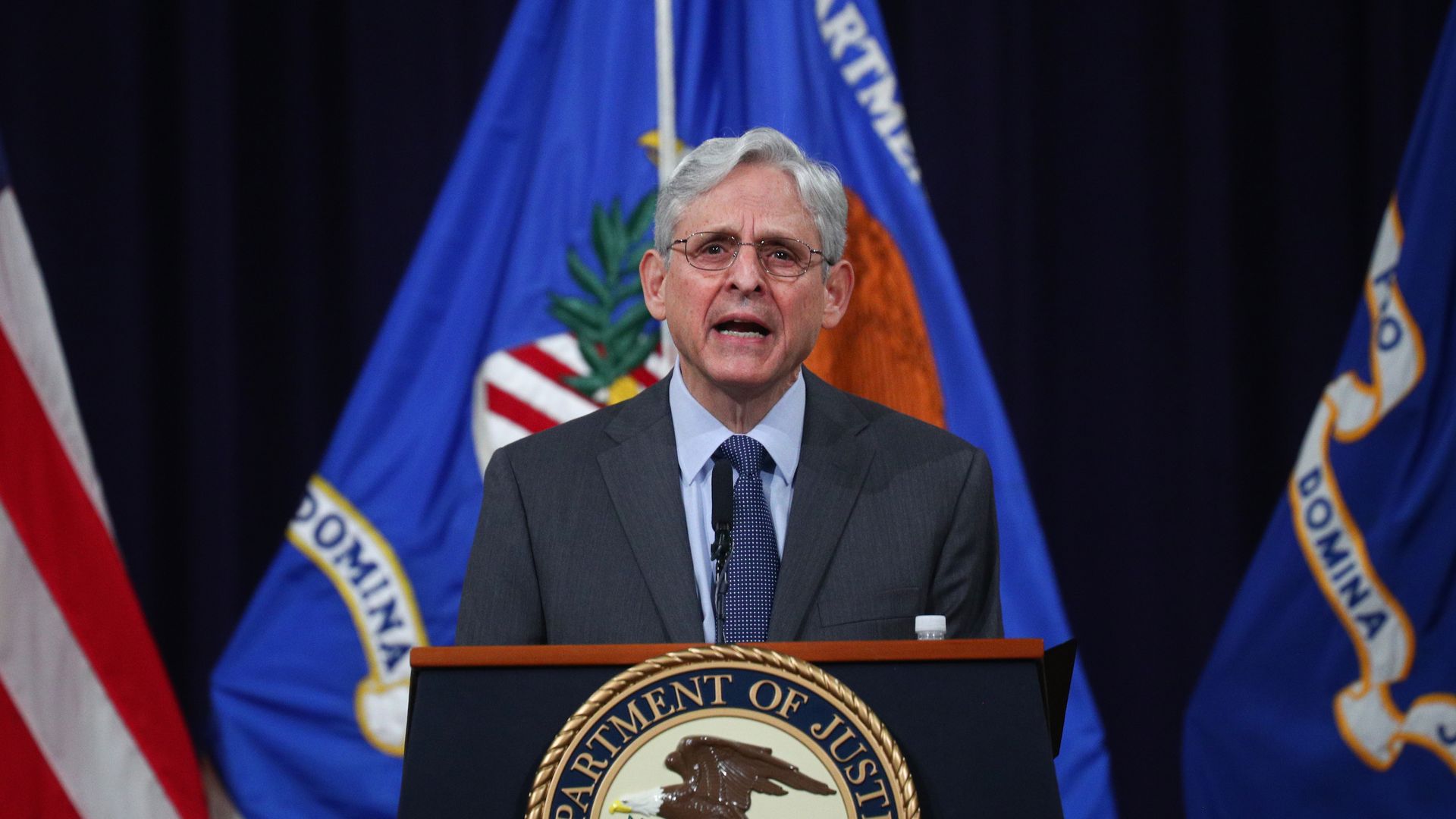 Attorney General Merrick Garland said Monday he has directed Deputy Attorney General Lisa Monaco to "evaluate and strengthen the department's existing policies and procedures for obtaining records" from members of Congress.
Why it matters: At Garland's direction, the Justice Department's inspector general has opened an investigation into the Trump-era DOJ's use of secret subpoenas to obtain data belonging to House Democrats.
The big picture: At least a dozen people linked to the House Intelligence Committee — including Chairman Adam Schiff (D-Calif.) and Rep. Eric Swalwell (D-Calif.), both fierce critics of former President Trump — had records seized between 2017 and early 2018 as part of a leak investigation.
Democrats in Congress have launched their own investigations and demanded that former Attorney Generals Bill Barr and Jeff Sessions testify.
The inspector general will also review the Justice Department's secret seizure of phone records of journalists working for major media companies that reported on the Russia investigation, including CNN, the New York Times and the Washington Post.
What they're saying: Garland said in a statement that in addition to the inspector general investigation, Monaco is "already working on surfacing potentially problematic matters" related to the subpoenas that deserve "high level review."
"There are important questions that must be resolved in connection with an effort by the department to obtain records related to Members of Congress and Congressional staff," he continued.
"If at any time as the investigation proceeds action related to the matter in question is warranted, I will not hesitate to move swiftly."
Go deeper