Public spotlight on hospital lawsuits may slow them down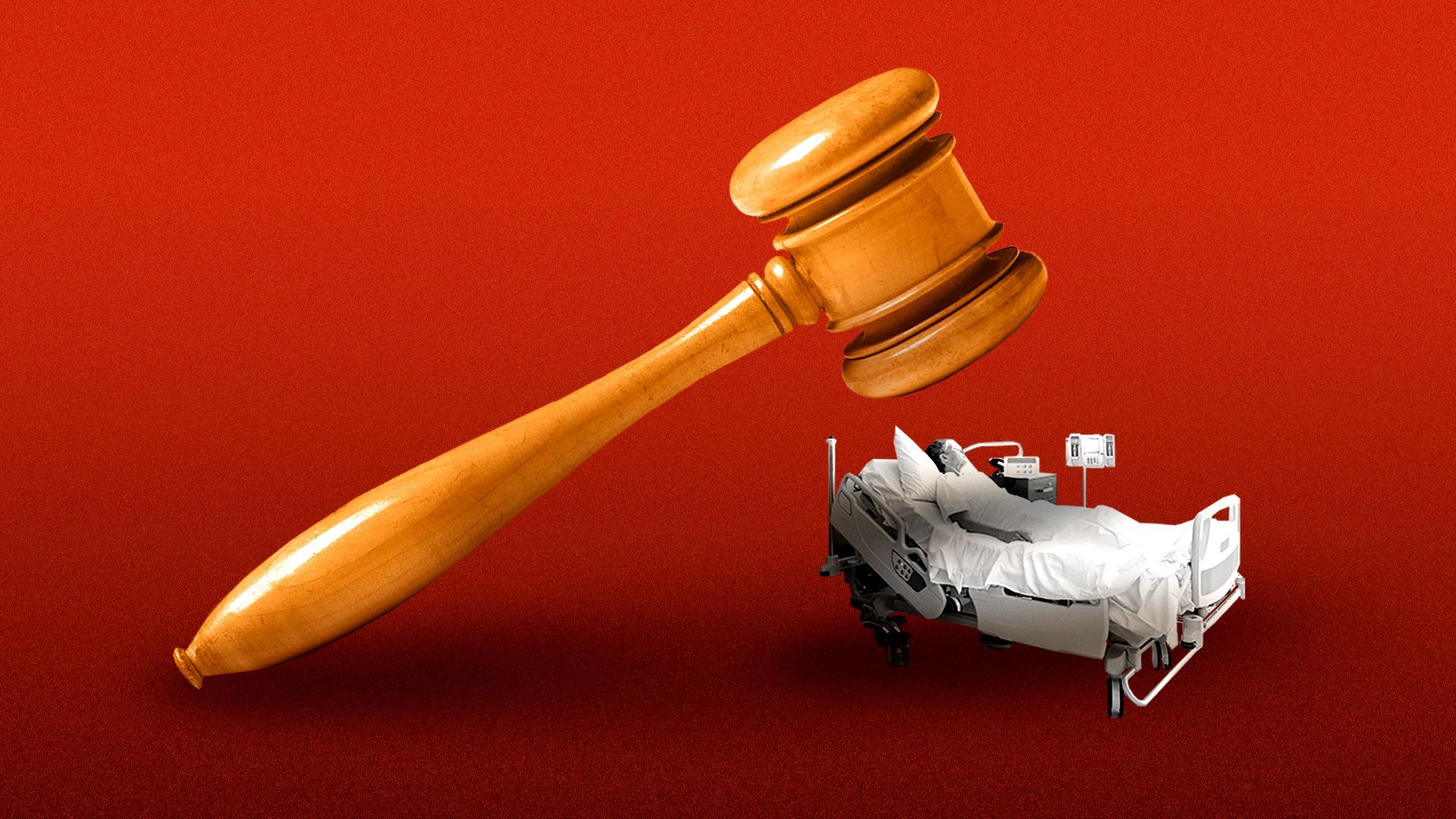 Hospitals sued patients much less often in 2020 than in the previous two years, and there are signs that this may signify change that lasts beyond the pandemic, according to new research by Johns Hopkins University provided exclusively to Axios.
Between the lines: Some hospitals that received a lot of negative publicity over their billing practices stopped suing patients altogether.
The big picture: Researchers and reporters alike have published numerous reports over the last few years highlighting hospitals that frequently sue patients, many of which are low-income.
Some of these individual hospitals — like VCU Medical Center and UVA University Hospital — stopped suing patients altogether in 2020,
The number of lawsuits filed overall by the largest 100 hospitals drastically decreased in 2020 — a drop of 92% from 2018.
"We do see hospitals respond to transparency. We do see public accountability working," said Marty Makary, the lead researcher on a new study by Johns Hopkins on the billing practices of the largest 100 U.S. hospitals.
Yes, but: The JHU report only went through the end of July 2020, and the court system was severely disrupted by the pandemic.
Zoom in: JHU researchers did a separate analysis specifically on the practices of Virginia hospitals, a follow-up to their 2019 study that, in 2017, found 36% of them sued patients and garnished their wages to collect unpaid debt.
The new analysis found that Virginia hospitals filed 59% fewer lawsuits in the year following the publication of the original research, and 11 hospitals banned the practice.
What we're watching: Makary thinks there are signs that a lasting shift may be underway.
The data show that there was a decrease in lawsuits from November 2019 to February of last year, he said — before the coronavirus shut things down in the U.S.
He's also been encouraged by his conversations with hospital CEOs.
"People become detached from what's actually happening on the ground," he said. "I found appealing to the best in people was a powerful driver of improvement."
Go deeper