Collins: Tentative bipartisan infrastructure deal doesn't include gas tax hike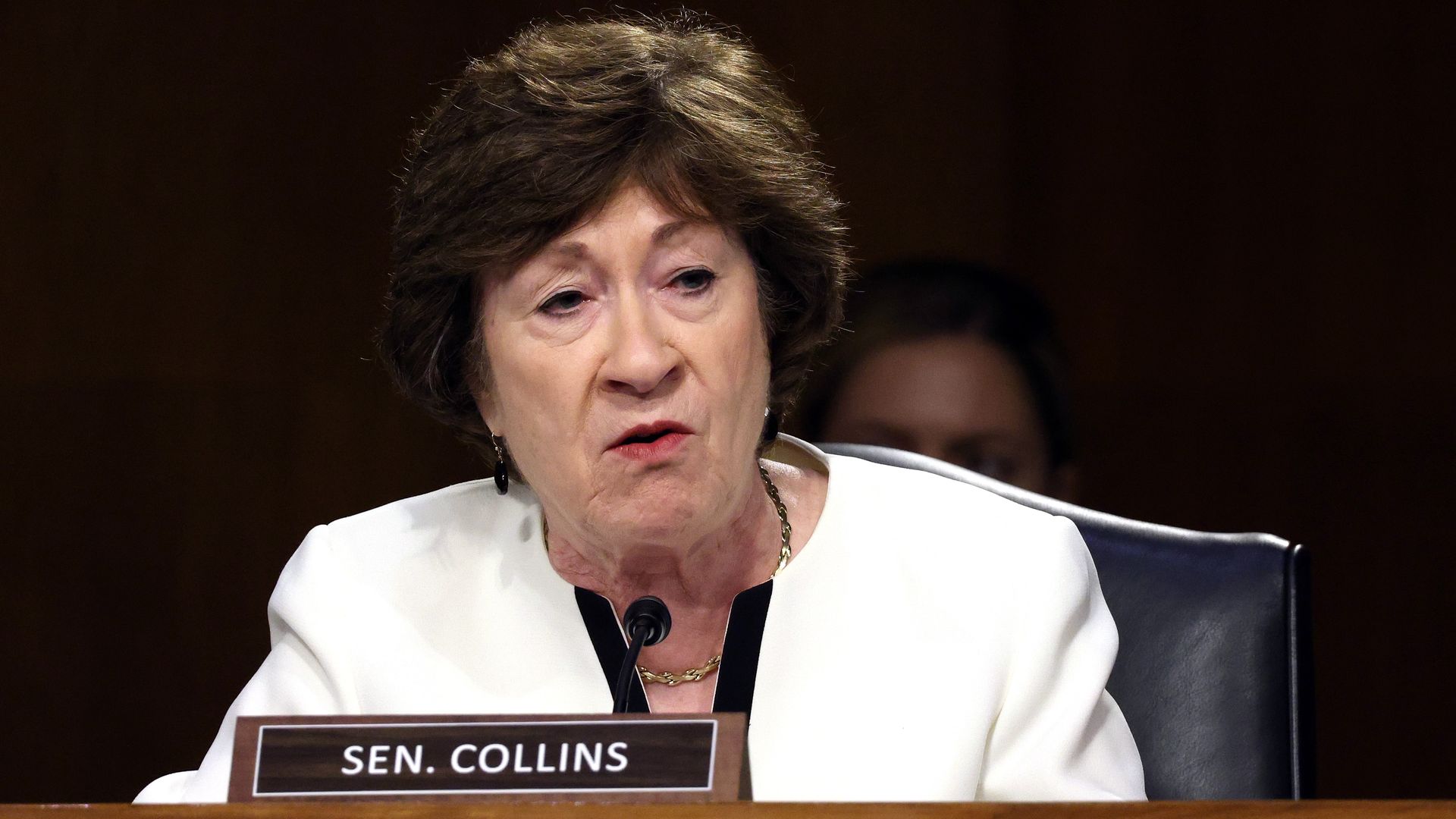 Sen. Susan Collins (R-Maine) told Sunday's "Face the Nation" that the new tentative infrastructure deal from a group of bipartisan senators will not include a gas tax hike or any reversal of former President Donald Trump's 2017 tax reform bill.
Why it matters: The group of 10 senators announced the success of their infrastructure negotiations on Thursday, but did not elaborate on how the bill would be paid for except to say it would "not include tax increases."
The big picture: Collins, one of the 10 senators involved in the deal's drafting, gave additional details about the three ways in which the the agreement would be paid.
Collins said that there should be a repurposing of unused COVID-19 relief funds for infrastructure projects.
Another funding avenue would be the creation of an infrastructure financing authority, which she described as "very similar to the state revolving funds that we used for sewer and water projects."
The deal, though it wouldn't include a gas tax increase, would also include a provision to tax electric cars to ensure they pay for their "fair share of of using our roads and bridges," she said.
What she's saying: "There won't be a debt — a gas tax increase, and we won't be undoing the 2017 tax reform bill," Collins said.
Collins added she had spoken to senators who are "enthusiastic about the prospect" of repurposing COVID relief funds.
"Right now, they are literally free riders because they're not paying any gas tax," she said of electric vehicle owners.
Go deeper