Lawsuit challenging Houston Methodist's COVID vaccine mandate dismissed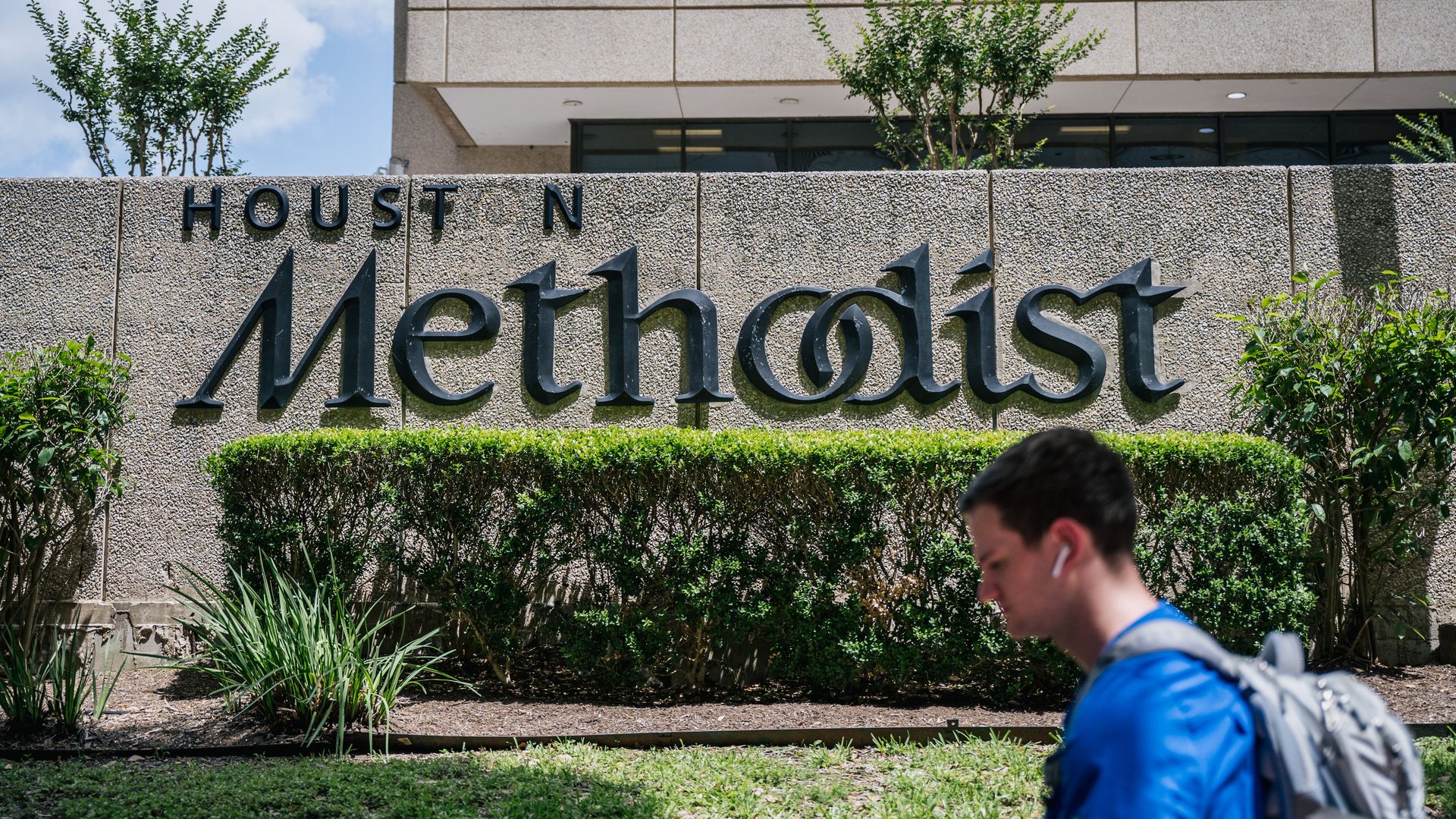 A federal judge on Saturday dismissed a lawsuit brought by 117 Houston Methodist staff over the hospital's policy requiring all employees to be vaccinated against COVID-19.
Why it matters: This is the first federal court ruling on a coronavirus vaccine mandate. Attorney Jared Woodfill, representing the plaintiffs, told KHOU 11 it's "the first battle in a long fight," as he vowed to file another lawsuit soon.
Driving the news: U.S. District Judge Lynn Hughes noted in the ruling that the federal government has advised that companies can require workers to get vaccines.
He rejected the lawsuit's argument that the mandate of the hospital in Houston, Texas, was unlawful.
"This is not coercion," Hughes said. "Methodist is trying to do their business of saving lives without giving them the COVID-19 virus. It is a choice made to keep staff, patients and their families safer."
Hughes called the plaintiffs' argument equating the injection requirement to medical experimentation in Nazi concentration camps "reprehensible."
The big picture: Houston Methodist suspended 178 employees without pay for 14 days last Tuesday for failing to comply with the mandate.
Hughes earlier this month denied the plaintiffs' request for a temporary restraining order to block the suspension.
The judge said the public interest in "caring for patients during a pandemic far outweighs protecting the vaccination preferences of 116 employees," noting the staff were "jeopardizing" their own health" and that of others.
What they're saying: Houston Methodist said in an emailed statement that it was pleased the judge had dismissed the "frivolous lawsuit" that "falsely claimed" COVID-19 vaccines were unsafe.
The hospital pointed to the administering of over 300 million doses in the U.S. and falls in positive cases and hospitalizations as proof that vaccines do work.
Marc Boom, president and CEO of Houston Methodist said in the statement: "We can now put this behind us ... All our employees have now met the requirements of the vaccine policy and I couldn't be prouder of them."
Read the judge's ruling in full, via DocumentCloud:
Editor's note: This article has been updated with new details throughout and to correct the gender of the judge.
Go deeper