YouTube suspends Sen. Johnson for violating medical misinformation policy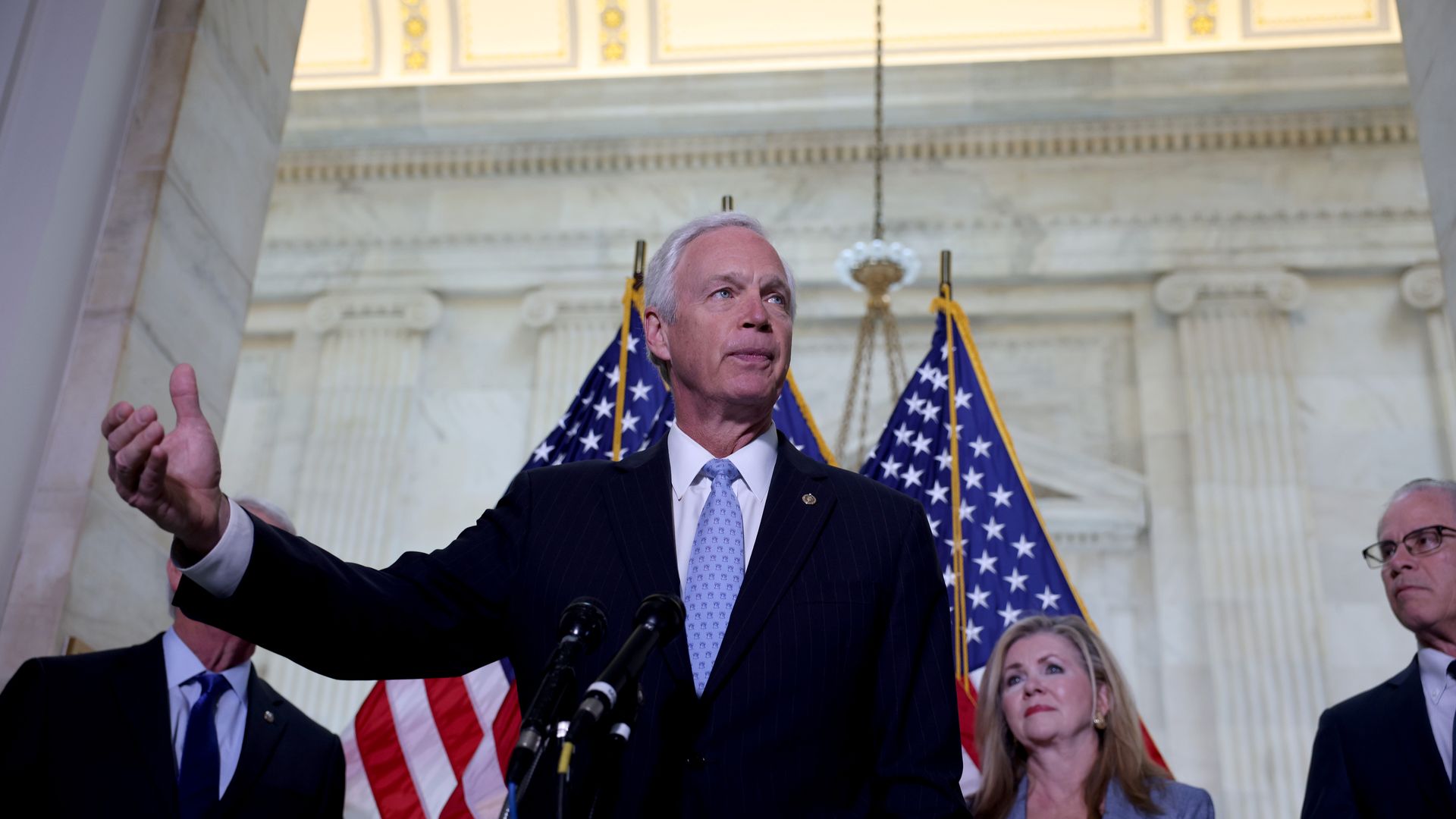 YouTube has temporarily suspended Sen. Ron Johnson (R-Wis.) for violating its policy on medical misinformation after he posted a video promoting hydroxychloroquine and other drugs for treating COVID-19.
Why it matters: Some Republicans, most prominently former President Trump, have promoted the antimalarial drug hydroxychloroquine as a method to fight the coronavirus, even though clinical trials have shown it does not prevent people from getting COVID-19 and does not work as a treatment for the illness.
Context: Johnson uploaded a video of a virtual event hosted by the Milwaukee Press Club in which he supported hydroxychloroquine and ivermectin — an anti-parasite drug — as treatments that could help end the pandemic.
In the June 3 virtual appearance, Johnson criticized the Trump and Biden administrations for "not only ignoring but working against robust research [on] the use of cheap, generic drugs to be repurposed for early treatment of Covid," the Milwaukee Journal Sentinel reports.
"YouTube doesn't allow content that spreads medical misinformation that contradicts local health authorities' or the World Health Organization's (WHO) medical information about COVID-19," the video-sharing platform's COVID-19 medical misinformation policy reads.
What they're saying: YouTube removed the video Friday "in accordance with our COVID-19 medical misinformation policies, which don't allow content that encourages people to use Hydroxychloroquine or Ivermectin to treat or prevent the virus," a YouTube spokesperson told Fox News.
Johnson, who is blocked from uploading videos for one week, told Fox News that "YouTube's ongoing COVID censorship proves they have accumulated too much unaccountable power."
"Big Tech and mainstream media believe they are smarter than medical doctors who have devoted their lives to science and use their skills to save lives," he claimed.
The big picture: Though the treatments Johnson supported don't prevent or treat COVID-19, pharmaceutical companies have developed other drugs to treat the illness and are attempting to develop medications to prevent the virus from infecting people.
The Food and Drug Administration approved a lower dose of Regeneron's coronavirus treatment for injection last week, which will make it easier for doctors to administer the treatment to patients.
Pfizer is developing an oral antiviral drug to stop the virus that causes COVID-19 from replicating, and it could be ready next year.
Go deeper