Biden "definitely" brings U.S. back into "club," Macron says at G7 summit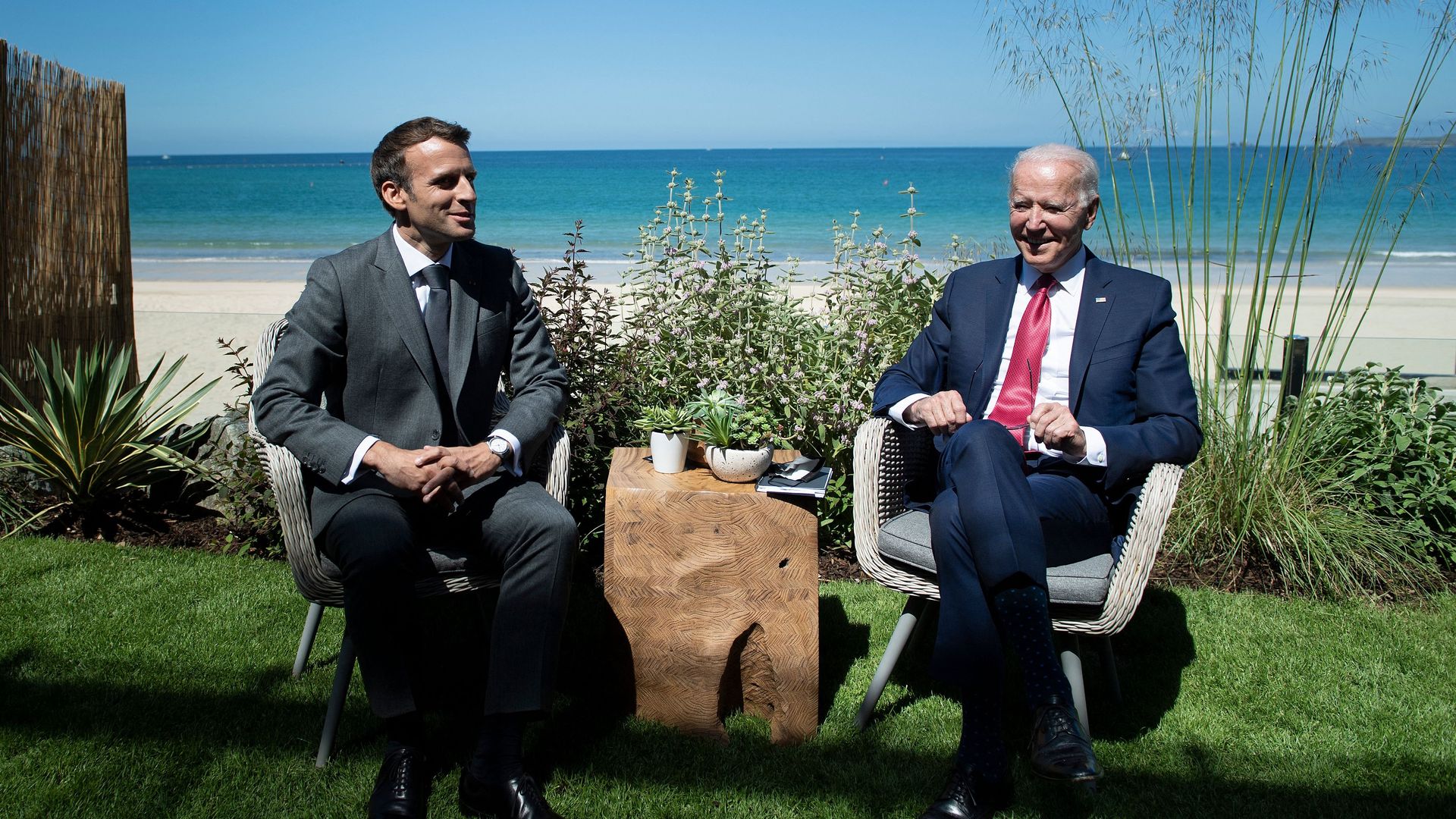 U.S. President Biden and his French counterpart Emmanuel Macron were all smiles and handshakes during their first formal, in-person meeting on Saturday, with Macron telling pool reporters "it's great to have the U.S. president part of the club."
Why it matters: Biden has made rebuilding the United States' global leadership central to his foreign policy, frequently touting, "America is back."
"What you demonstrate is that leadership is partnership," Macron told Biden during their breakout session on the side of the G-7 summit in England
Details: The two leaders discussed a wide range of issues, including NATO, climate change and the coronavirus pandemic.
"We have to deal with this pandemic, and the COVID-19," Macron said, according to CNN. "We have to face a lot of challenges, a lot of crises, climate change, and for all these issues, what we need is cooperation, and I think it's great to have a U.S. president part of the club and very willing to cooperate."
"We feel very, very strongly about the cohesion of NATO and I for one think that the European Union is an incredibly strong and vibrant entity that has a lot to do with the ability of pushing Europe to not only handle its economic issues but provide the backbone and the support for NATO," Biden said, according to Politico.
This was the only bilateral meeting on the American president's agenda for Saturday.
Secretary of State Antony Blinken was also seen in attendance, according to pool reports.
Go deeper: What to expect from Biden's trip to Europe
Go deeper