Telecom wins battle in fight over New York's broadband law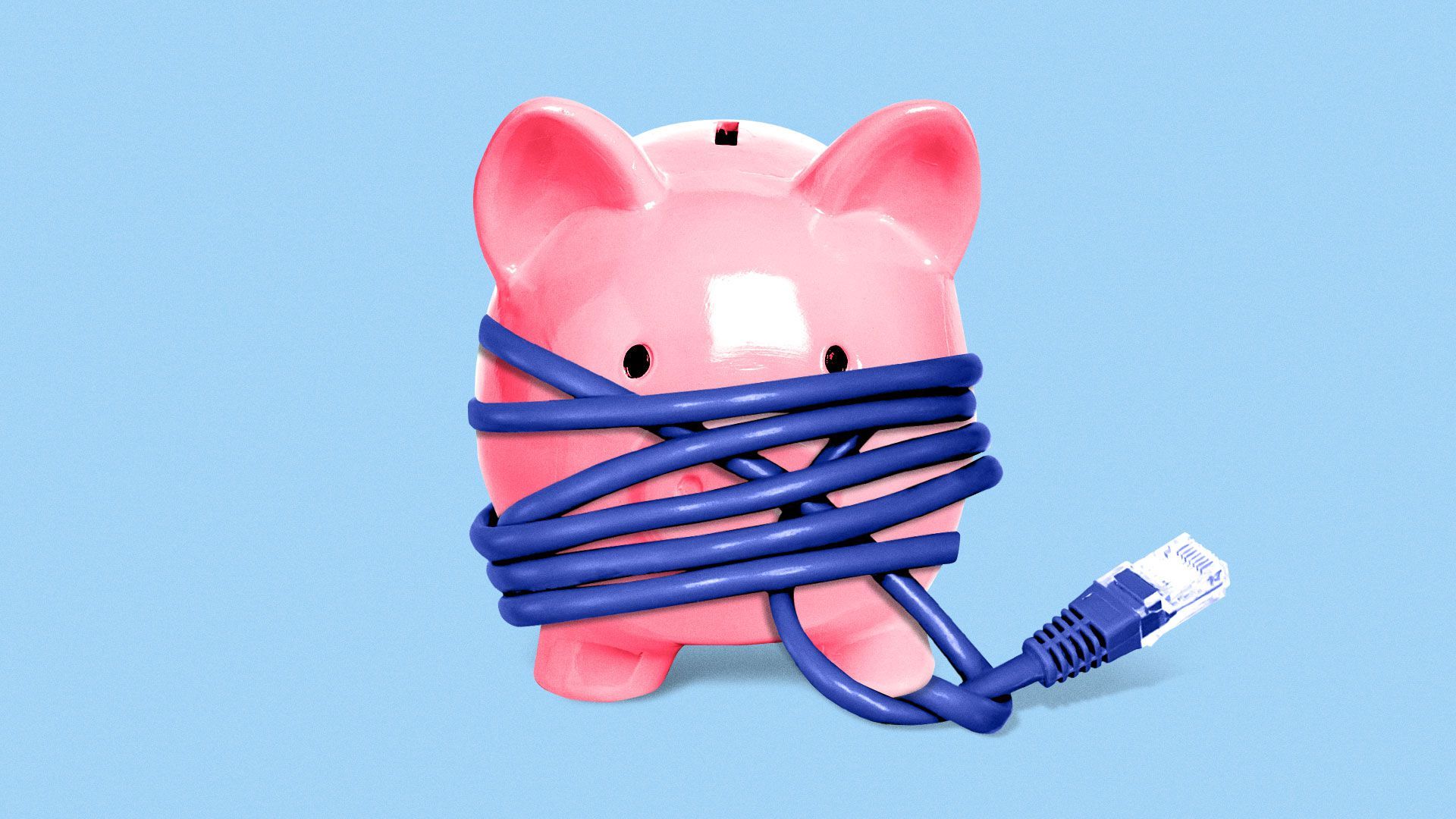 Telecom powerhouses won a victory in New York on Friday when a federal court barred the state from enforcing a new affordable broadband program that would require them to provide $15 internet service.
Why it matters: The court order sends a signal to other states that they will face an uphill legal battle if they copy New York's first-in-the nation law.
Driving the news: A federal judge sided with telecom trade groups that sought a preliminary injunction to halt New York's broadband program for low-income households from taking effect June 15.
The judge noted the program could reduce annual net income by at least $1 million for some companies, as well as other arguments from the trade groups on their likelihood of success in the underlying litigation.
Trade associations USTelecom, CTIA, the New York State Telecommunications Association and other smaller groups sued in April, arguing New York doesn't have the authority to mandate broadband prices.
What they're saying: "The broadband industry is committed to working with state and federal policymakers on sustainable solutions that will serve the needs of all low-income Americans," the broadband association coalition said in a statement.
"While well-intended, the state's law ignored the $50 monthly broadband discount Congress enacted, as well as the many commitments, programs and offerings that broadband providers have made for low-income consumers."
The other side: "We always knew big telecom would pull out all the stops to protect their profits at the expense of the New Yorkers who need access to this vital utility the most," Rich Azzopardi, senior advisor to New York Gov. Andrew Cuomo, said in a statement. "We are going to continue to fight for them."​
Go deeper