European Central Bank stays the course on interest rates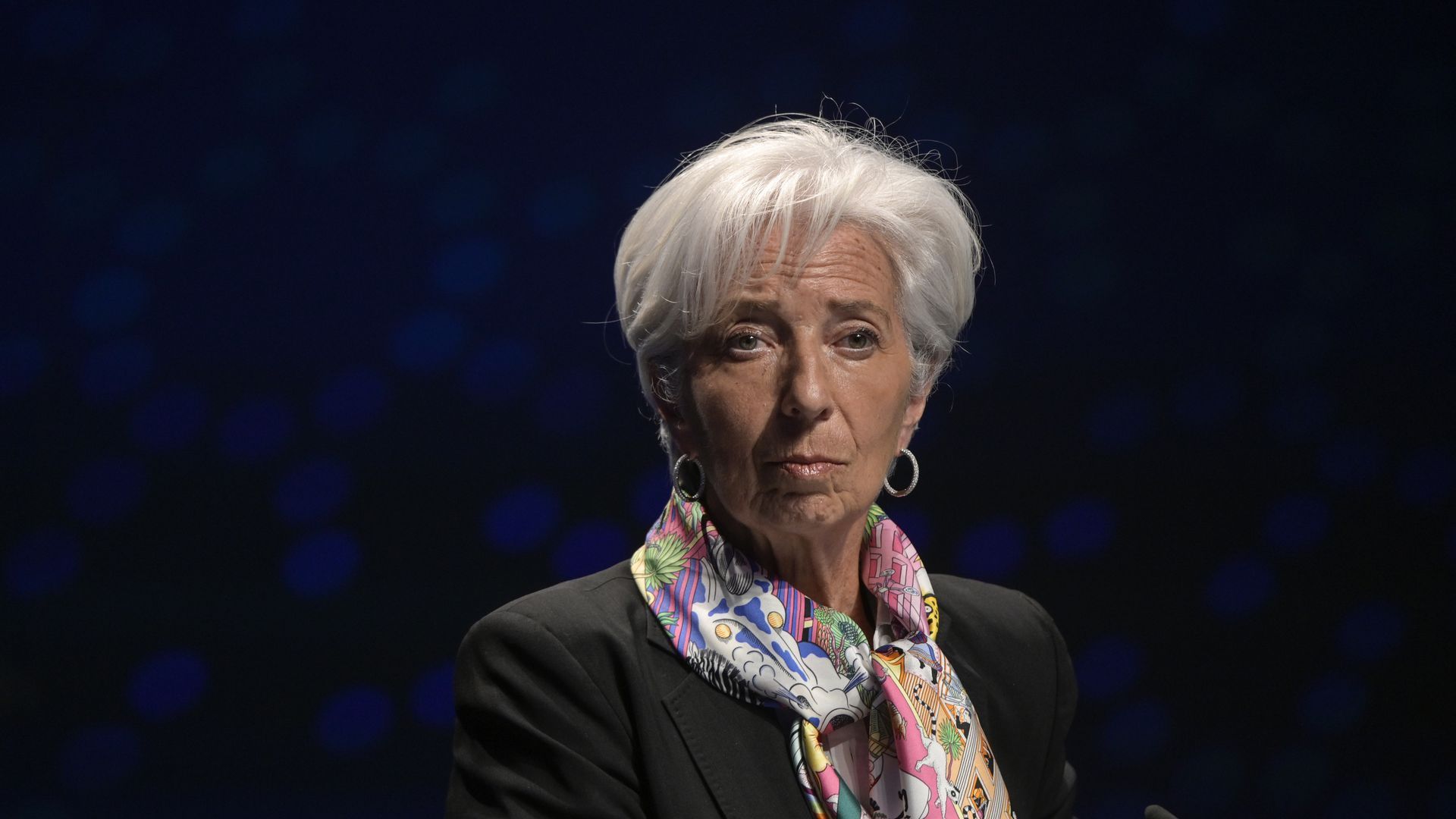 The European Central Bank said Thursday it would keep its key interest rates unchanged, and continue its emergency €1.85 trillion bond-buying program through at least March of next year.
Why it matters: The ECB appears to be signaling a longer timeline for maintaining its current level of market support than the Fed has in the U.S.
Investors are looking for clues as to which central bank(s) may take the lead on tapering — and how that could affect the others.
State of play: Reuters reported in May that ECB board members were headed toward a "showdown" at the June 10 meeting over continuing the emergency bond purchases.
Ultimately, the ECB "didn't look to hedge its statements, or look to pull back on support anytime soon," BMO's Yung-Yu Ma tells Axios.
The ECB expects to make purchases under the emergency program in the coming quarter "at a significantly higher pace than during the first months of the year," according to the statement.
Go deeper: Central banks are headed toward digital currencies
Go deeper