Amazon's quest to kill transparency bills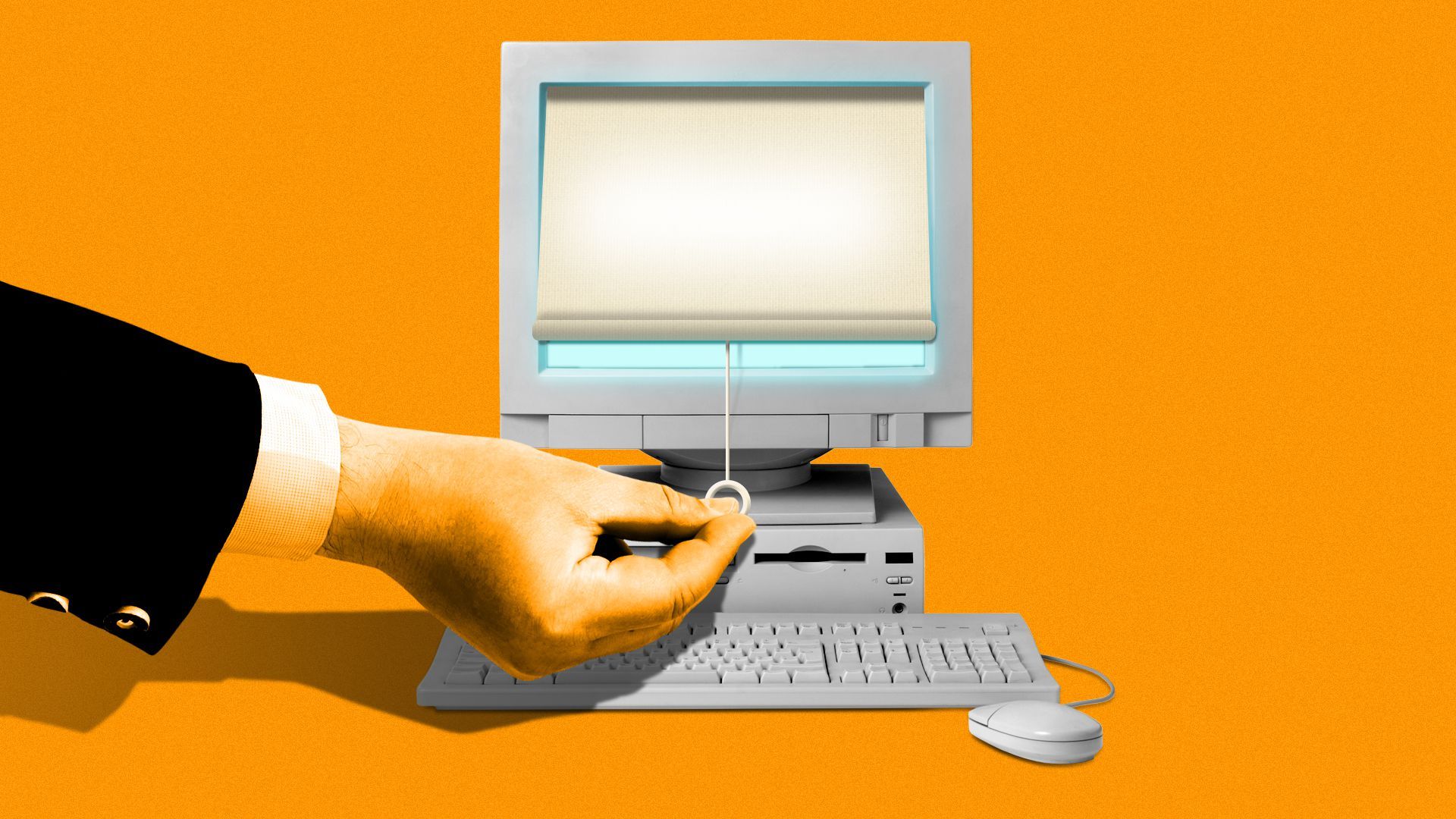 Amazon and peers eBay and Etsy are waging a lobbying war to scuttle bills pushed by brick-and-mortar retailers who want to require their online rivals to disclose more information about third-party sellers.
Why it matters: Online shopping became a lifeline for consumers and businesses during the pandemic, and lawmakers say that makes fighting online fraud and theft even more important.
What's happening: Bills in Congress and at the state level, known as INFORM acts, aim to force Amazon and other e-commerce sites to verify the identity of their third-party sellers and disclose some contact information about the sellers to consumers.
Supporters of the legislation — including Home Depot, Walgreens and other major retailers that have formed the Buy Safe America Coalition — say the new measures are necessary to help deter online sales of stolen and counterfeit goods.
But Amazon, Etsy, eBay and other online marketplaces have argued the proposals could hurt sellers' privacy and are being pushed by big box stores to give them an advantage over their online competitors.
What they're doing: Online marketplace leaders have launched their own coalitions to fend off the legislation.
The Amazon-backed Internet Association, which also counts Facebook and Google as members, is funding the Makers and Merchants Coalition, which started about 6 weeks ago with an initial focus on statehouses that has expanded to the federal level. This group argues the laws would hurt small sellers trying to supplement their income during the pandemic.
"When you look at the unintended consequences of sellers trying to choose between their privacy and their safety and their livelihood, the result is you're going to have fewer sellers online — and that really just benefits the Walmarts and Home Depots and the Lowes," Alexis Marvel, a spokesperson for the group told Axios.
Amazon spent $4.8 million on lobbying in the first quarter of this year, including tapping Jeff Ricchetti, the brother of White House adviser Steve Ricchetti, to lobby the Hill on the INFORM Consumers Act, as well as other measures.
Meanwhile, Etsy, eBay, Poshmark and other platforms formed their own Coalition to Protect America's Small Sellers as a way to distinguish what they say are their heightened privacy concerns from those of the bigger players. For example, Etsy says 97% of its sellers operate out of their homes.
The online marketplaces notched a win when senators failed to hitch the legislation to a China-focused competition bill that passed the Senate this week.
"Like many other companies, including online retailers and small businesses that sell online, we had concerns with attaching controversial legislation pushed by big-box retailers to the broader China bill," an Amazon spokesperson said in a statement. "The INFORM Act favors large brick-and-mortar retailers, at the expense of small businesses that sell online, while doing nothing to prevent fraud and abuse or hold bad actors accountable."
At least 17 states have considered similar legislation, and online marketplace groups are quick to point out that the only state that has passed a bill has been Arkansas, home of Walmart.
The other side: Retailers and other members of the Buy Safe America Coalition are trying to spotlight and counter the growing problem of stolen and counterfeit goods during the pandemic, Michael Hanson, spokesperson for the Buy Safe America Coalition and lead federal lobbyist for the Retail Industry Leaders Association, said.
California law enforcement busted an alleged retail theft operation in San Francisco last year and recovered $8 million in stolen merchandise from stores like CVS and Target.
A 2018 report from the Government Accountability Office found that 20 out of 47 items purchased from third-party sellers on popular sites were counterfeit.
"If you look at arguments that this bill could harm small sellers, the thing that harms small sellers is competing against criminal sellers" offering products below market price, Hanson said.
What to watch: With the China competition bill heading to the House, lawmakers have another opportunity to attach the language to the legislation.
Go deeper: Brick and mortar businesses fear competition from online shopping
Go deeper