Researchers detail algae species found in French Alps "glacier blood"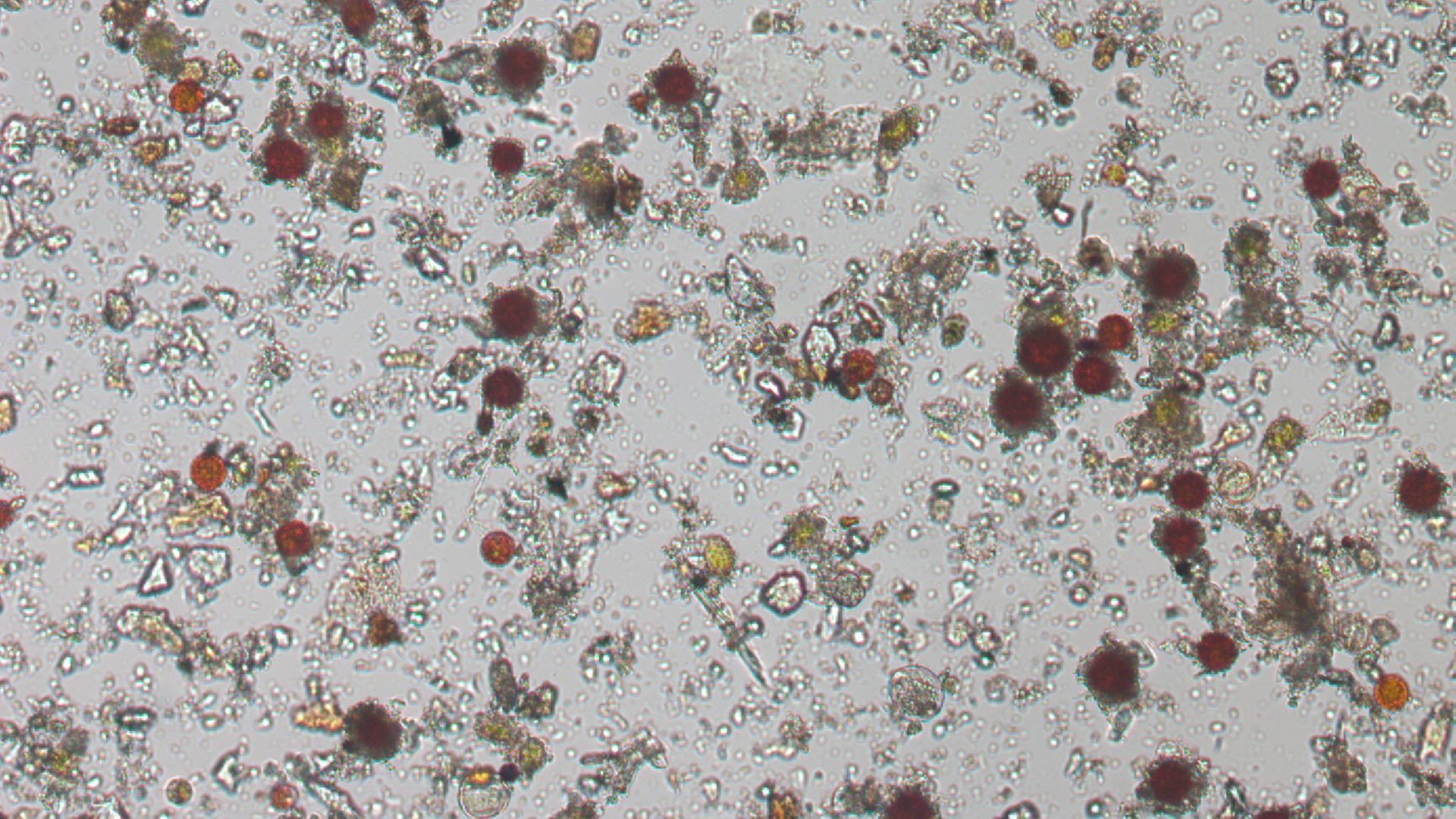 High in the French Alps, blooms of microalgae color the snow they live in red each spring. A team of researchers this week published a study detailing some of the algae species found in these streaks of "glacier blood."
The big picture: Very little is known about snow algae — a link in the mountain ecosystem's food web — and how their blooms may be affected by rising levels of atmospheric carbon dioxide and climate change.
"The bloom is a sign of an imbalance that promotes one species ... and it is an actor that accelerates snow melting" by reducing the amount of sunlight it reflects, says Eric Maréchal of the Laboratory of Cellular and Plant Physiology in Grenoble, France, and a member of the AlpAlga consortium of researchers studying microalgae in the mountains.
Sanguina algae, which previous research found were responsible for the red coloring of snow, are a green algae that can be triggered to produce carotenoids — red and orange pigments that Maréchal says may protect the algae from intense sunlight at high elevations.
What they found: The researchers collected 158 soil samples from holes dug between 4,100 feet and 9,646 feet above sea level in five locations in the French Alps.
By analyzing DNA left in the soil by algae that died after the snow melted, they found 50 species of microalgae — and a pattern for their distribution.
Sanguina algae were found only above 6,560 feet, whereas other species were limited to lower elevations.
What's next: The researchers are headed back to the mountains later this month to study the microalgae present at different snow depths.
They've collected 15 distinct species from the snow so far and plan to gather more to grow in the lab to try to understand what triggers the algae to produce carotenoids.
The research aims to understand what's driving changes in the blooms and whether they might be used as a marker for the level of intensity of global warming, Maréchal says.
Citizen scientists can help collect and observe red snow for the Living Snow Project, which is studying the microalgae in the mountains of the American West.
"We see snow as only water. We see it is as inert," Maréchal says.
But the new research is "a vivid demonstration that the snow is alive."
Go deeper