Study reveals inaccessibility of paid leave for low-income workers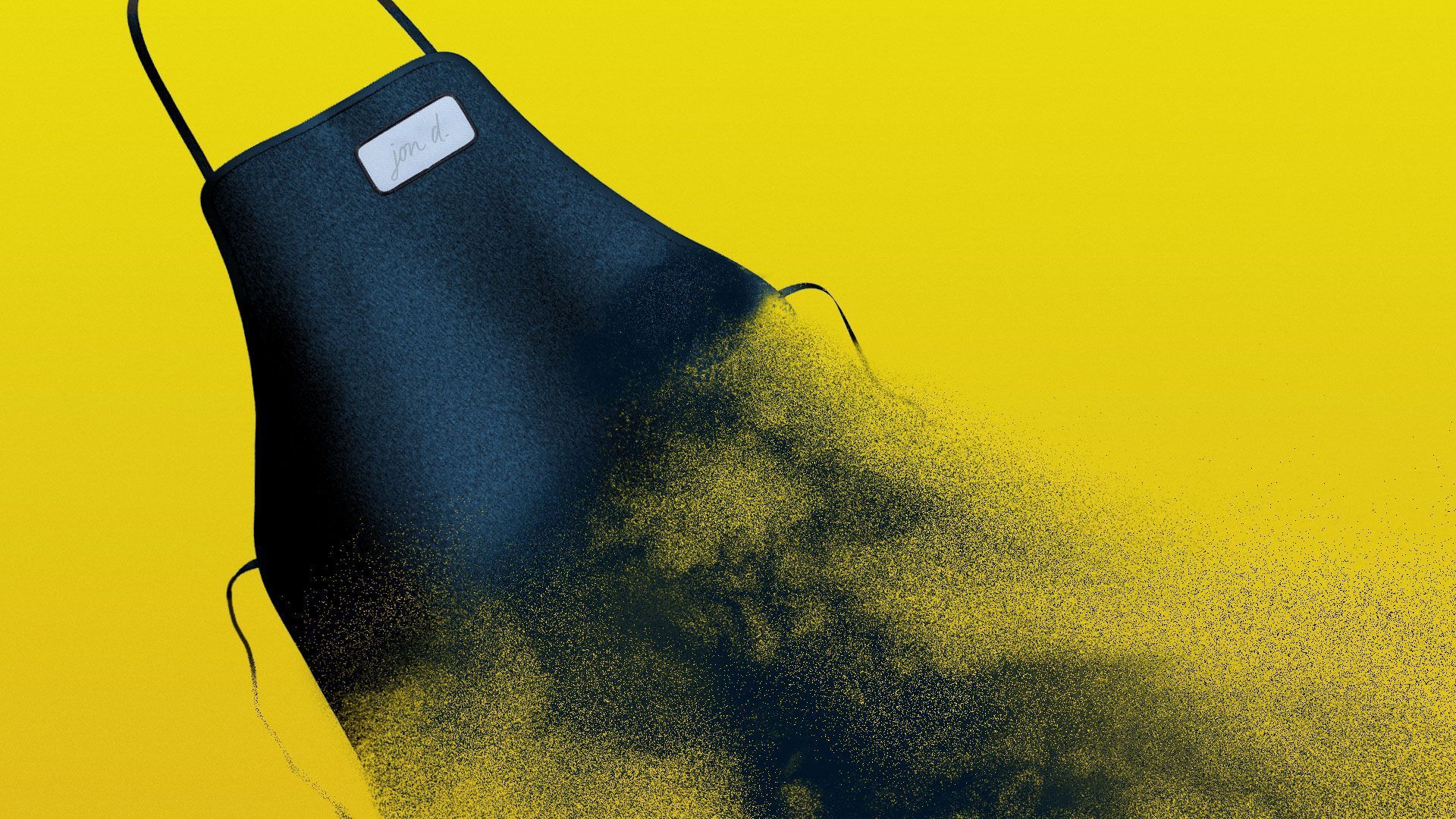 About two-thirds of service-sector workers said they could not take leave, or took less leave than they wanted, when they experienced a major life event, according to a Harvard and UC San Francisco study released today. Within this group, 71% said the reason was they couldn't afford to.
Why it matters: Part of President Biden's American Families Plan provides 12 weeks of guaranteed paid family and sick leave to workers, marking the first time that a U.S. president has introduced a national-level paid leave program.
By the numbers: The study, which Axios is first to report, shows exactly how difficult it was for low-income workers to think about taking time off in the fall of 2020 — whether for a personal medical need, caregiving, new child or a combination of qualifying events.
Men (38%) were more likely than women (28%) to say they didn't take leave or as much as they would have liked to out of fear that they would lose their jobs.
Hispanic workers (53%) and Black workers (49%) were the most likely to say they felt pressure to avoid taking time off or fear job loss compared with white workers (39%).
The survey covered 8,500 of those who worked for 85 of the largest companies across retail, grocery, delivery and fulfillment and food service, including Walmart, Target and Starbucks.
The median wage of workers surveyed was $12.75 per hour.
What they're saying: The study is among the first to document the extent to which paid leave is inaccessible among front-line low-wage workers, researchers Elaine Zundl, Julia Goodman and Daniel Schneider tell Axios.
The bottom line: Making the case for paid leave, financially fragile workers "are serving food and going hungry," Schneider says.
Go deeper